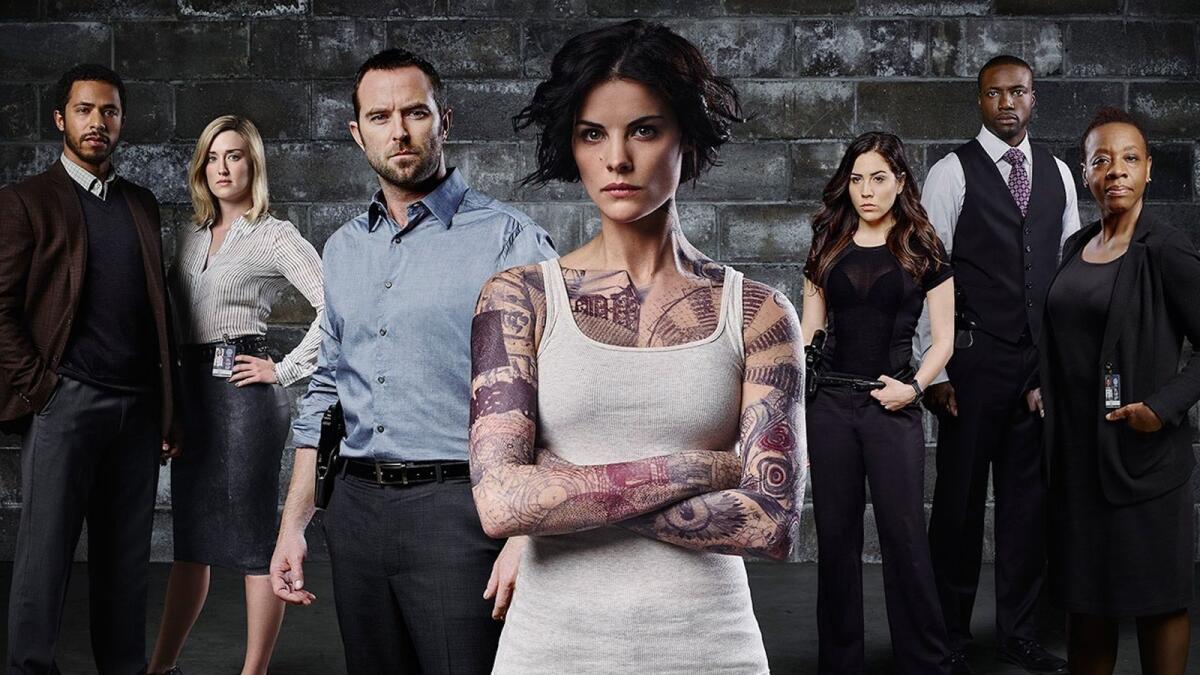 THE TV WEEK
TOP SPECIALS
Blindspot (Sky Witness, Wednesday 9pm)
Season 5 of the crime drama series sees Jane get a strange message from
an unknown ally that allows her to mount a rescue mission to free Rich Dotcom from a CIA black site. But first she'll need help from her old rival Sho Akhtar.
Home Rescue (RTÉ 1, Thursday 7pm)
Architect Róisín Murphy, Builder Peter Finn and their crew are back with a new series redesigning rooms and bringing order to cluttered chaos. It's been a strange year. As we all cope with life under lockdown, many of us are so busy coping with the 'new normal', we've had less time than ever to de-clutter, sort and re-organise.
Agents Of Chaos (Sky Documentaries, Thur and Fri 9pm)
Timely documentary that examines Russia's interference in the 2016 US
presidential election. With never before-seen footage from inside the Russian troll farms and deep web, all the evidence highlights sophisticated plans to undermine democracy and the frightening vulnerability of America's political process.
Trackers (Sky Atlantic, Friday 9pm)
Adapted from author Deon Meyer's acclaimed crime novel, three stories set in Cape Town collide explosively in an action-packed thriller featuring organised crime, smuggled diamonds, black rhinos, the CIA and an international terrorist plot.
Grant (Sky History, Sat to Mon 9pm)
This epic three-part miniseries, executive produced by Leonardo DiCaprio, tells the story of a man whose legend has been engrained into America itself – Ulysses S. Grant (played by Justin Salinger). At the time of his death, the legendary Civil War general was the most famous man in the world, standing alongside George Washington and Abraham Lincoln.
US Presidential Election 2020 (Sky News, Tue and Wed all day)
As the American people head to the polls, President Trump and Democrat nominee Joe Biden make their final bids to sway the results their way, while the world holds its breath. It's going to be the election with the greatest drama of modern times - expect something big to happen.
BEST FILMS
The Invisible Man (Sky Cinema, from Friday)
When Cecilia is told that her abusive ex-boyfriend has committed suicide, she can finally move on and rebuild her life. But is he actually dead, or is she losing her mind thinking danger is still lurking around the corner?
The World Is Not Enough (RTÉ 2, Saturday 8.15pm)
One of Pierce Brosnan's better action outings as James Bond 007 sees him uncovering a nuclear plot while protecting an oil heiress from her former kidnapper, an international terrorist who feels no pain. Clever gadgets, fast cars and faster Bond girls.
Richard Jewell (Sky Cinema, from Saturday)
Director Clint Eastwood's film is set during the 1996 Summer Olympics in Atlanta, when security guard Richard Jewell prevents a terrorist bomb attempt. After helping to evacuate the area, he is initially hailed as a hero - but then starts to unravel when the FBI names him the prime suspect in the bombing.
Rebecca (Netflix)
Lily James and Armie Hammer take the lead roles in this sinister adaptation of the famous novel. A young newlywed arrives at her husband's estate on a windswept English coast and finds herself battling the shadow of his dead first wife, Rebecca, whose legacy lives on in the house.
CLASSIC MOVIE
Parasite (Amazon Prime)
An Oscar winner last year, and well worth its golden gong. Set around an impoverished Korean family and their attempts to lift themselves out of the gutter, it is hilarious, thrilling and full of unexpected twists that pop up regularly.
KIDS STUFF
Sky Kids Dreamworks Sundays (Sky 1, Sunday 7am)
If the kids are up at the crack of dawn every Sunday, here's something that might give you a few more hours in bed. Featuring fun animated tales involving some characters they might recognise, like Dawn of the Croods, All Hail King Julien, Home: Adventures with Tip and Oh, Cleopatra in Space and Madagascar: A Little Wild.
Blasts From The Past (RTÉ 2, Monday 4pm)
Emily Blast is an ordinary teenager with an amazing secret. She is a trainee time traveler whose mission is to recover historical objects that have gone missing. With the help of a unique Time Surfer App, Emily is able to time jump through Irish history to pursue the missing items and return them to their correct place and time.
ON DEMAND
The Alienist (Netflix)
Daniel Brühl, Luke Evans and Dakota Fanning play a legal team assembled in mid-1890s New York City to investigate strange crimes beyond normal police jurisdiction. Based on Caleb Carr's books, it's an atmospheric thriller with top production values.
Bruce Springsteen's Letter To You (Apple TV)
The Boss is definitely back in this fly-on-the-wall documentary set around the making of his latest album. Studio footage of the man himself with the E Street Band and 10 tracks make for a great concert night in for fans.
My Next Guest Needs No Introduction (Netflix)
If you need something different from talk shows with Tubs and Graham, sit a while with the master David Letterman, who interviews Kim Kardashian, Lizzo, Robert Downey Jnr ad Dave Chapelle in his own unique way.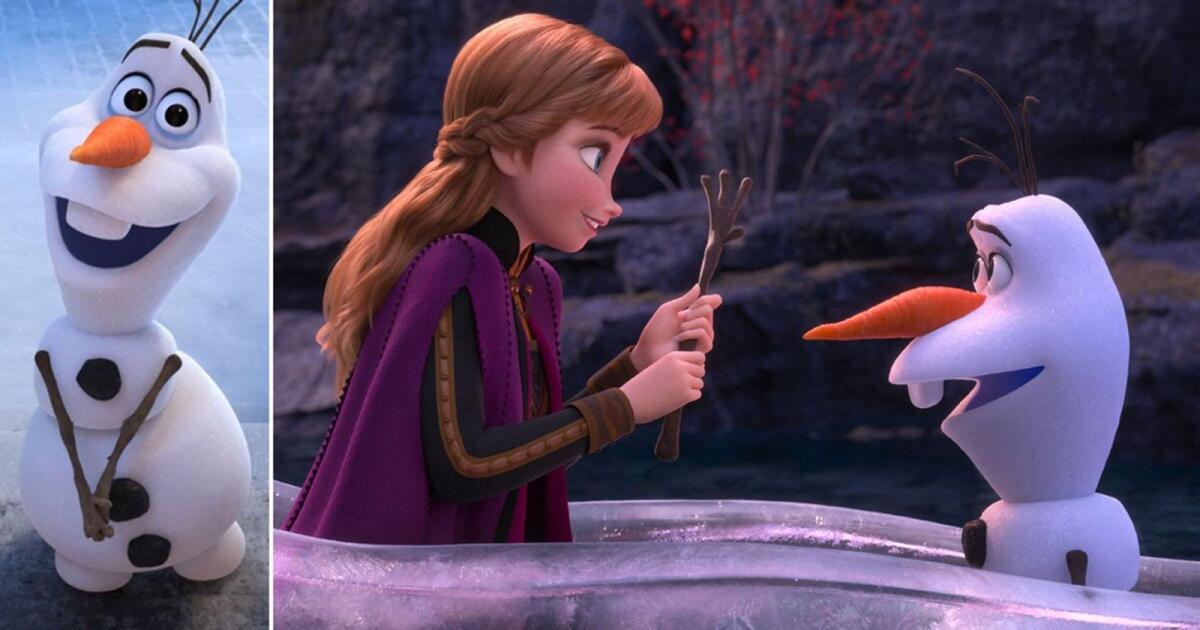 Once Upon A Snowman (Disney+)
Where did Olaf come from before he became a household name in Frozen? Always worth an in-depth look, this is Olaf's own story, with plenty of laughs thrown in at every turn.
AUTUMN PODCASTS
Hollywood Crime Scene
In keeping with spooky Halloween, hosts Rachel Fisher and Desi Jedeikin dig into the true-crime roots of the Butcher of Plainfield, otherwise known as serial killer Ed Gein.
CNN Political Briefing
If you want to walk or run with the US election in your ears, this is an ideal partner. After four years of Donald Trump's presidency, nobody really knows what's around the corner - but the people at CNN take an educated stab at it.
THE SHOW MUST GO ONLINE
Kiké Brimah, Ayo-Dele Edwards, and Estella Daniels star in Oladipo Agboluaje's play that combines drama, music, poetry, and movement to tell the story of three generations of proud African women who connect across two continents.