THE TV WEEK
Operation Transformation (RTÉ 1, Wednesday 9.35pm)
Presenter Kathryn Thomas is back to spearhead the latest campaign to get the nation moving. Once again, she's encouraging the Irish public to get up, get active and get healthy. Over the course of the series, Kathryn and fitness coach Karl Henry, clinical psychologist Dr Eddie Murphy, dietitian Aoife Hearne and Dr Sumi Dunne will be giving the nation the tools they need to get moving, lose weight and feel great.
A Discovery of Witches (Sky 1, Friday 9pm)
Dark times are coming in the second season adapted from Deborah Harkness' bestselling All Souls trilogy set in a world where witches, vampires and demons secretly live and work alongside humans. We join reluctant witch Diana Bishop and vampire Matthew Clairmont as they seek refuge in the treacherous world of Elizabethan London.
The Tommy Tiernan Show (RTÉ 1, Saturday 9.30pm)
A master of improvisation, Tommy thrives on the adrenaline of no preparation and shows that bring him to the edge of a cliff. The mystery guest format has the potential for disaster, but in the hands of an inquisitive and intelligent man, there is potential for great humour and freewheeling wildness.
The Way We Were (RTÉ 1, Sunday 9.30pm)
This new docuseries is a timely assessment of the Irish National Identity as seen through the everyday lives of ordinary people since the official formation of The State in 1937. It is viewed through the recollections and observations of well-known Irish personalities, including Joe Duffy, Katherine Lynch, Mike Denver, Mike Murphy, Dr Ciara Kelly, Jerry Fish and Michael Harding.
Traces (BBC 1, Monday 9pm)
Traces is a suspense-filled crime thriller based on an original idea by best-selling crime writer Val McDermid, and set in the world of forensic science in Dundee, Scotland. Emma Hedges is moving to the city to start her new job as a lab technician, the night before a fatal fire breaks out at a Dundee nightclub.
Let The Rest Of The World Go By (RTÉ 1, Monday 9.35pm)
The intimate story of an elderly gentleman in failing health who wants nothing more than to love and be loved, even if that means marrying his male best friend to comply with revenue guidelines. Apart from the main themes of friendship and inheritance, this story reverberates with wider implications for an ageing population and a deeper meaning to the vow 'until death do us part.'
Secret Bridesmaids Business (RTÉ 1, Tuesday 10.15pm)
The joy of an unexpected wedding proposal brings best friends Melanie, Saskia and Olivia closer than ever, until a series of secrets are uncovered and a dangerous obsession begins to spiral out of control. The wedding that is to come opens the series – but the flower girl is missing, there's blood on the wedding dress, and a gunshot rings out.
BEST FILMS
The Bucket List (RTÉ 1, Friday 11.30pm)
This comedy/drama places Jack Nicholson and Morgan Freeman as two terminally ill men who decide to escape from a cancer ward and head off on a road trip with a 'to do' wish list before they die. Great combination of two veterans at the top of their game.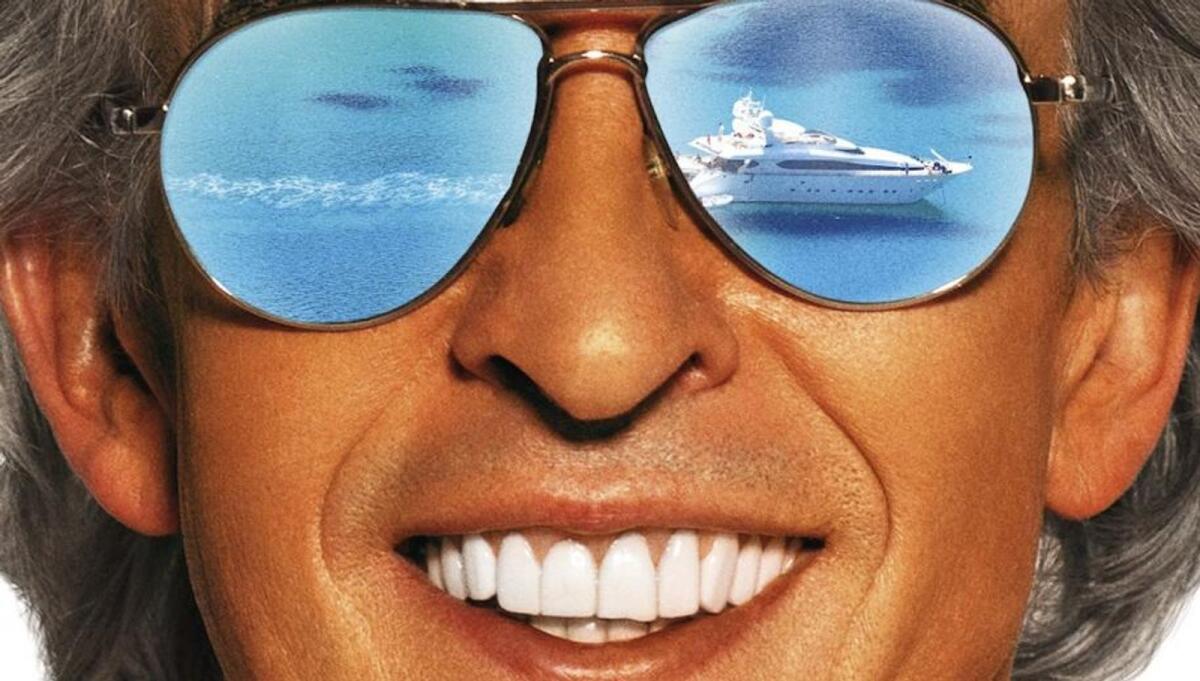 Greed (Sky Cinema, from Friday)
Steve Coogan stars as retail billionaire Sire Richard McCreadie as he builds up towards a lavish, Roman-themed 60th birthday celebration on the Greek island of Mykonos. However, following a catastrophic performance in front of a parliamentary select committee, things go horribly, black-comically and symbolically wrong.
The High Note (Sky Cinema, from Saturday)
Maggie is the overworked personal assistant to Grace Davis, a superstar singer whose talent and ego have reached unbelievable heights. Stuck running errands, Maggie still wants to fulfil her childhood dream of becoming a music producer. But just then, Grace's manager presents her with a choice that could alter the course of her career.
Miss Juneteenth (Sky Cinema, from Sunday)
Turquoise Jones is a single mom who holds down a household, a rebellious teenager, and pretty much everything that goes down at Wayman's BBQ & Lounge. But underneath it all, Turquoise is also a bona fide beauty queen who was once crowned Miss Juneteenth – a title commemorating the day slaves in Texas were freed.
CLASSIC MOVIE
Bonnie And Clyde (RTÉ 1, Sunday 11.45pm)
This action/crime feature starring Warren Beatty and Faye Dunaway is based on real events. When bored waitress Bonnie Parker falls in love with an ex-con named Clyde Barrow, together they start a violent crime spree through 1930s America, stealing cars and robbing banks.
KIDS STUFF
The Curse of Oak Island (Sky History, Wednesday 9pm)
Rick, Marty and the Oak Island team are back for the biggest season yet – bringing with them more determination, resources and technology than ever in their quest to solve the 224-year old treasure mystery. In a special two-hour premiere to open the new season, the team are back on the island and they're in the midst of a worldwide pandemic.
Hope For Wildlife (Sky Nature, Friday 8pm)
Hope is where the heart is – and wildlife rehabilitation expert Hope Swinimer and her dedicated team of staff and volunteers rescue, rehabilitate and release thousands of animals each year in their wildlife centre in Nova Scotia which is bursting at the seams with injured and orphaned wildlife.
ON DEMAND
Steve McQueen: The Lost Movie (Sky/NOW TV)
After the huge success of The Great Escape, Steve McQueen's star status was such that he could get the backing to make whatever movie he wanted – but what he wanted to make was a realistic film about Formula 1. It was a time when, as Jackie Stewart says: 'Sex was safe, motor racing was dangerous'.
Secret State (Amazon Prime)
An explosion on Teesside at the PetroFex refinery that has killed 19 people and injured 94 is the starting point for this 2012 political conspiracy drama, which has a serious cast – including Gabriel Byrne, Gina McKee, Ralph Ineson and Charles Dance – thrown together in a plot driven at a frenetic pace.
Death To 2020 (Netflix)
As the publicity blurb about it states, even the makers of Black Mirror couldn't have made up a year so miserable and difficult. But it has inspired that series' mastermind, Charlie Brooker to create a comedy special featuring Samuel L. Jackson, Hugh Grant, Lisa Kudrow, Kumail Nanjiani, Tracey Ullman, Diane Morgan and more.
The Americans
Spy thrillers don't get much better than this. Matthew Rhys and Keri Russell play Philip and Elizabeth Jennings, a seemingly ordinary US couple raising their children Paige and Henry in Washington DC during the Reagan-era 1980s. However, they have a dark secret – the duo are Soviet secret agents – living right next door to a senior FBI agent.