The TV week
The Bay (ITV, Wednesday 9pm)
After dealing with the fallout of her actions from last year, DC Lisa Armstrong is given the opportunity to prove herself by assisting a murder investigation in Morecambe. Things get more tense when Lisa and her kids are stalked by a mysterious figure who has returned with an agenda.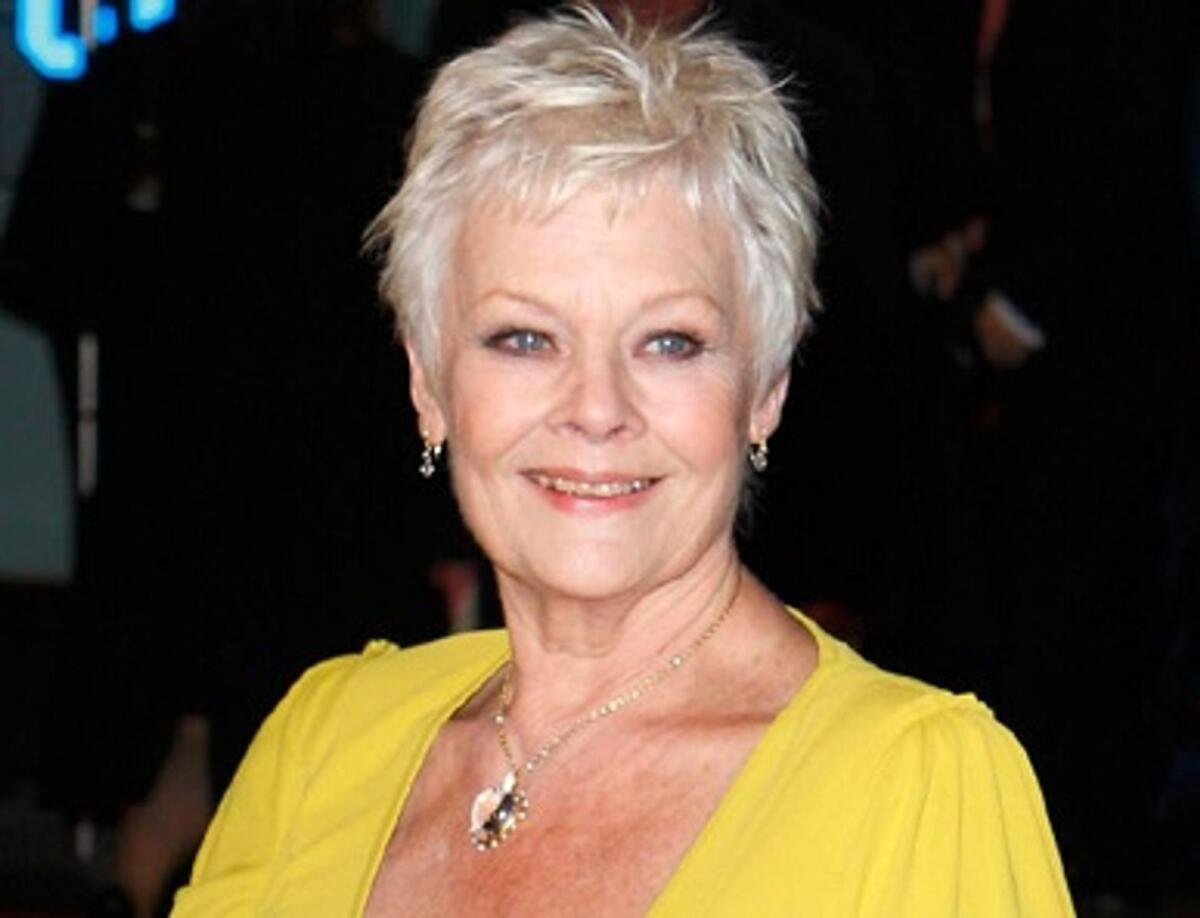 Judi Dench: All The World's Her Stage (BBC 4, Wednesday 10.45pm)
She's played everyone from Queen Victoria to 007's boss M, and even in her 20s she was hailed as a Shakespeare veteran. In this look back over her 60-year career, Judi is applauded by pals Ian McKellen, Billy Connolly and Bond himself, Daniel Craig.
How To Be Good With Money (RTE 1, Thursday 8.30pm)
While the pandemic has created financial uncertainty, it has also seen savings rise significantly. Now, more than ever, financial advice, planning and know-how are vital. Households have to deal with many uncertainties as they navigate their way - and Eoin McGee aims to make the nation more financially savvy through no nonsense advice.
Outbreak: The Virus That Shook The World (ITV, Thursday 11.15pm)
Documentary exploring the spread of Covid-19 across four continents during 2020, featuring contributions from medical professionals and scientists. It also examines the initial outbreak in China and suggestions that the authorities attempted to cover up the danger, helping shape the course of the infection.
The Investigation (BBC 2, Friday 9pm)
Copenhagen chief of homicide Jens Moller investigates the case of a Swedish journalist who has not returned from interviewing the designer of a home-made submarine. A confused crime scene eventually leads Moller to charge his suspect with murder, despite the lack of a body.
How To Lose Weight Well (CH4, Monday 8pm)
We all need attention in this area during January. In this series, Dr Helen Lawal and Dr Javid Abdelmoneim ask members of the public to road test some of the most hyped-up diets on the market today. Dieters are divided into three categories; Crashers on short term diets, Shape Shifters on four-week programmes and Life Changers on six-week diet programmes that might change their lives for good.
BEST FILMS
Suite Francaise (RTE 2, Friday 9.35pm)
This drama starring Michelle Williams and Matthias Schoenaerts is set during the early years of Nazi occupation of France in World War II, when romance blooms between Lucile Angellier, a French villager, and Bruno von Falk. a German soldier.
Some Mother's Son (RTE 1, Friday 11.30pm)
Directed by Terry George, starring Helen Mirren, Fionnula Flanagan and Aidan Gillen, this hard hitting drama is based on the true story of the 1981 hunger strike by IRA prisoner Bobby Sands - focusing on the mothers.
Twist (Sky Cinema, from Friday)
The Charles Dickens classic is brought right up to date in this new film, where a group of street-smart young hustlers plan the heist of the century.
An all-star British cast includes two-time Academy Award winner Sir Michael Caine as Fagin, Lena Headey as Sykes, Rita Ora as Dodge and Raff Law in the title role of Twist.
I Used To Go Here (Sky Cinema, from Saturday)
With her engagement cancelled, her debut novel a failure and all her friends busy having babies, Kate is in a real rut. But when she gets a call from her old university to do a reading, she finds herself sucked back into college life and deeply enmeshed in the lives of the students
CLASSIC MOVIE
Something's Gotta Give (RTE 1, Saturday 11.55pm)
This comedy starring Jack Nicholson, Diane Keaton and Keanu Reeves is the perfect antidote to mid-winter lockdown. Jack plays a bad boy 60something swinger with a taste for younger women, but who falls in love with an accomplished mature woman.
KIDS STUFF
Moana (RTÉ 1, Saturday 6.35pm)
In Ancient Polynesia, when a terrible curse incurred by the Demigod Maui reaches Moana's island, she answers the Ocean's call to seek out the Demigod to set things right. Dwayne Johnson flexes his animated muscles on this one.
Teenage Superstars (Sky Arts, Saturday 9pm)
This documentary investigates the uncompromising world of Scottish indie music featuring The Vaselines, BMX Bandits, The Pastels, The Jesus and Mary Chain, Primal Scream and Teenage Fanclub. Bursting with interviews, rare archive footage, untold stories and some of the most memorable pop music ever performed.
ON DEMAND
Night Stalker: The Hunt for a Serial Killer (Netflix)
This true crime docudrama explores the case of serial killer Richard Ramirez, known as The Night Stalker. From June 1984 until August 1985, he killed at least 14 people, raping and tortured an additional 24. The four-part series is told through first-person interviews and archival footage.
Wandavision (Disney+)
This new Marvel series combines superhero action with a 1950s sitcom style, starring Elizabeth Olsen and Paul Bettany - both reprising their roles from the Avengers movies as super-powered romantic partners Wanda Maximoff and Vision.
No Man's Land (Amazon)
James Purefoy stars in this eight-part contemporary drama set in the midst of the Syrian civil war. A tangle of lives from across the globe intertwine at the centre of a conflict zone, led by Frenchman Antoine Habert, mourning the death of his sister in a suicide bombing.
The Wire (Sky/NOW TV)
If you happen to be one of the few people out there who hasn't yet seen the best television crime drama ever created, get ready for a massive treat. In the city of Baltimore, Detective James McNulty, played by Domnic West, and his team investigate crimes and try to uncover the shady dealings between the drug kingpins and law enforcement agencies.
SPORTS
Abu Dhabi Championship (Sky Sports, from Thursday)
The European Tour picks up with the first event of the season, where the world's finest golfers descending upon Abu Dhabi Golf Club for the Abu Dhabi Championship, with a prize purse of $7 million at stake. Last year, England's Lee Westwood beat out fellow countrymen Tommy Fleetwood and Matthew Fitzpatrick along with France's Victor Perez to take the winner's share. Who has the drive to succeed this time?