The TV week - here's what to watch out for
TV WEEK (Wednesday March 9th to Tuesday 15th)
The Truth About Stalking (ITV, Thursday 10th, 8pm)
For its many thousands of victims, most of them women, stalking is a terrifying ordeal – sometimes violent and sometimes deadly. Presenter Louise Minchin was subjected to a campaign of threats and harassment online, and in this programme she asks if enough is being done to tackle the crime.
Contractors (TG4, Thursday 10th, 9.30pm)
Farming contractors up and down the country are drafted in to help farmers from Donegal to Kerry, Meath to Limerick, Tipperary to Clare at mowing, shaking out, raking, baling, harvesting and making pit silage. A large local gathering in Kilfenora hosts a meitheal, as the sheep shearing starts.
The Rising (Sky Max, Friday 11th 9pm)
Neve Kelly is dead. Understandably, she's scared and confused by this new non-existence, but when she realises she has been murdered, she's furious. Determined to find her killer and get justice, she takes advantage of her new supernatural abilities to go where the police can't and investigate her own death.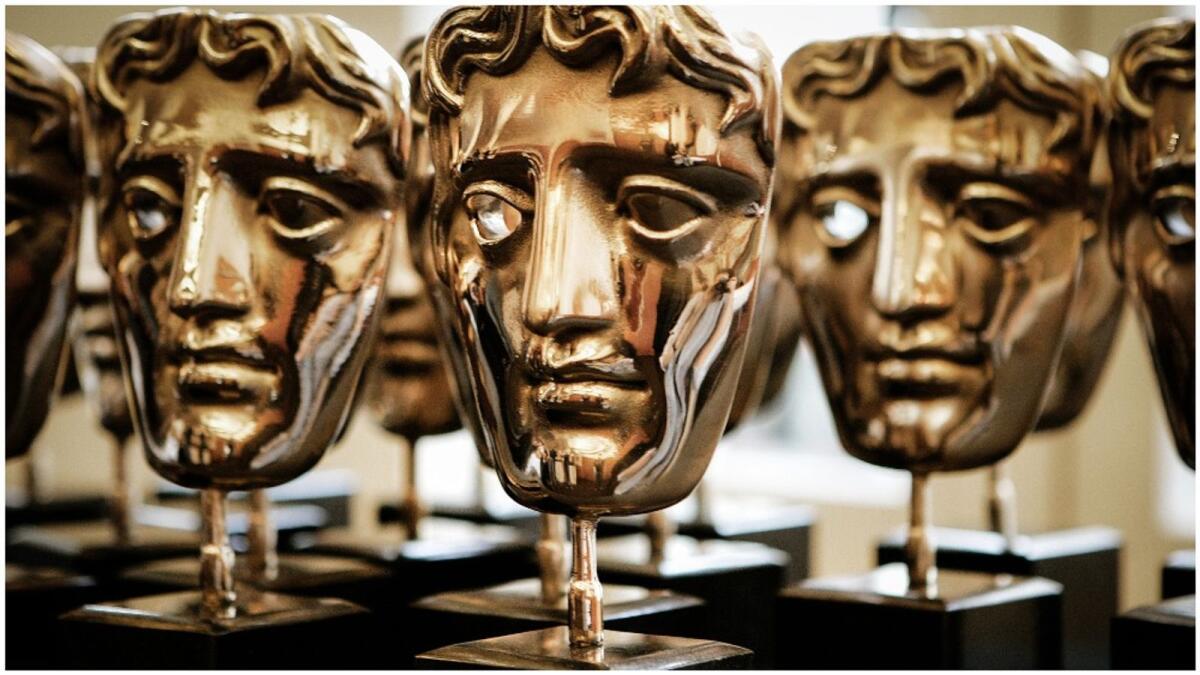 British Film Academy Awards (BBC 1, Sunday 13th, 9pm)
Ireland is very well represented in this year's show as Caitriona Balfe (from Monaghan) is up for Belfast and Jessie Buckley (Killarney) for The Lost Daughter. Rebel Wilson will host the event at the Royal Albert Hall, London, celebrating the best of international film talent.
The Way We Were (RTÉ 1, Monday 16th, 9.35pm)
This new series examines our attitudes towards love, sex and marriage; our relationship with our homes and houses; the changes in the way we dressed; and how we spent our leisure time. Contributors include well known Irish names who all came of age during that period – including broadcasters Mike Murphy, Joe Duffy, John Creedon, Barbara McMahon Hugh Wallace, Ciara Kelly and Brendan Courtney.
Mother Teresa: For the Love of God (Sky Documentaries, Wednesday 9th, 9pm)
Over three episodes, this series takes viewers through an improbable life, revealing the extraordinary truth about one of the most recognised yet enigmatic, controversial, and complex figures in contemporary history. Told through the multiple viewpoints from those who knew her best and from Mother Teresa in her own words.
If Beale Street Could Talk (BBC 4, Thursday 10th, 9pm)
In early 1970s Harlem, 19-year-old Tish Rivers and fiancé Alonzo Hunt find their plans of starting a family and embracing the future are derailed when he is arrested for a crime he did not commit. Oscar-winning drama, starring KiKi Layne and Stephan James.
Red (Film4, Friday 11th, 9pm)
Action comedy starring Bruce Willis, Morgan Freeman, Helen Mirren and John Malkovich. Former special agent Frank Moses lives a bored life in retirement. But when he becomes the target of a mystery assassin, he reassembles his old team in an effort to stop the attempt on his life.
Fast & Furious 9 (Sky Cinema, from Friday)
The Fast Family is back in their most explosive adventure yet. Vin Diesel's Dom Toretto is leading a quiet life off the grid with Letty and his son, but with danger always lurking just over their peaceful horizon. Vroom vroom.
Malignant (Sky Cinema, from Saturday)
Madison is a young pregnant woman trapped in a turbulent relationship. When an episode of domestic abuse sends her to the hospital, she finds herself paralysed by shocking visions of grisly murders – are they figments of her troubled imagination or links to a very real bogeyman?
One Day (Film4, Wednesday 9th, 6.50pm)
Romantic dramady starring Anne Hathaway and Jim Sturgess. Strait-laced Emma and bad boy Dexter meet on the night of their university graduation, and though their lives take different paths over the next 20 years, their relationship endures.
Donncha's Two Talented (RTÉjr, Saturday 13th, 5.15pm)
Hosted by rugby legend Donncha O'Callaghan – three talented youngsters mentor their brave grown-ups to perform a double act with them on the Two Talented stage. Tiffany and mam Angela from Dublin; Shannon and mam Joleen from County Down; and James and mam Carla from Dublin.
Curse of the Ancients: Ancient Global Warming (Sky History, Monday 14th, 9pm)
From 6100BCE to the end of the Bronze Age was a time of great work in architecture, literature and the arts – until most of these great civilisations collapsed, never to rise again, plunging the world into a dark age. What happened – was it the devastating flood that separated Continental Europe, or the cataclysmic volcanic eruption that wiped out Minoan civilisation.
ON DEMAND
The Dropout (Disney+)
The incredible story of college dropout Elizabeth Holmes who came up with Theranos – a company built around a device capable of diagnosing multiple issues quickly with just a few drops of blood. She became the world's youngest self-made female billionaire – and than lost everything.
Fresh (Disney+)
Daisy Edgar-Jones, who starred in Normal People last year, takes a different kind of romantic bite here. Noa is fed up with dating apps, and when she meets the alluring Steve, accepts his invitation to a romantic weekend getaway – only to find that her new paramour has been hiding some unusual appetites.
Joe vs Carole (Peacock)
Based on Netflix docu-series Tiger King, this stars Kate McKinnon as Carole Baskin, and John Cameron Mitchell playing the notorious Joe Exotic. The eight-part series explores the rivalry between Baskin and Exotic – and how it made them global celebrities.
SPORTS CENTRE
The Players Championship (Sky Sports, Thursday 10th, 11.30am)
Kicking off a great month of golf with one of the biggest prizes of the season, The Players Championship in Florida. With a purse of $15million, it's the richest event of the year. In 2021 Justin Thomas was able to pip Lee Westwood to the post by a slim margin to take the winner's share.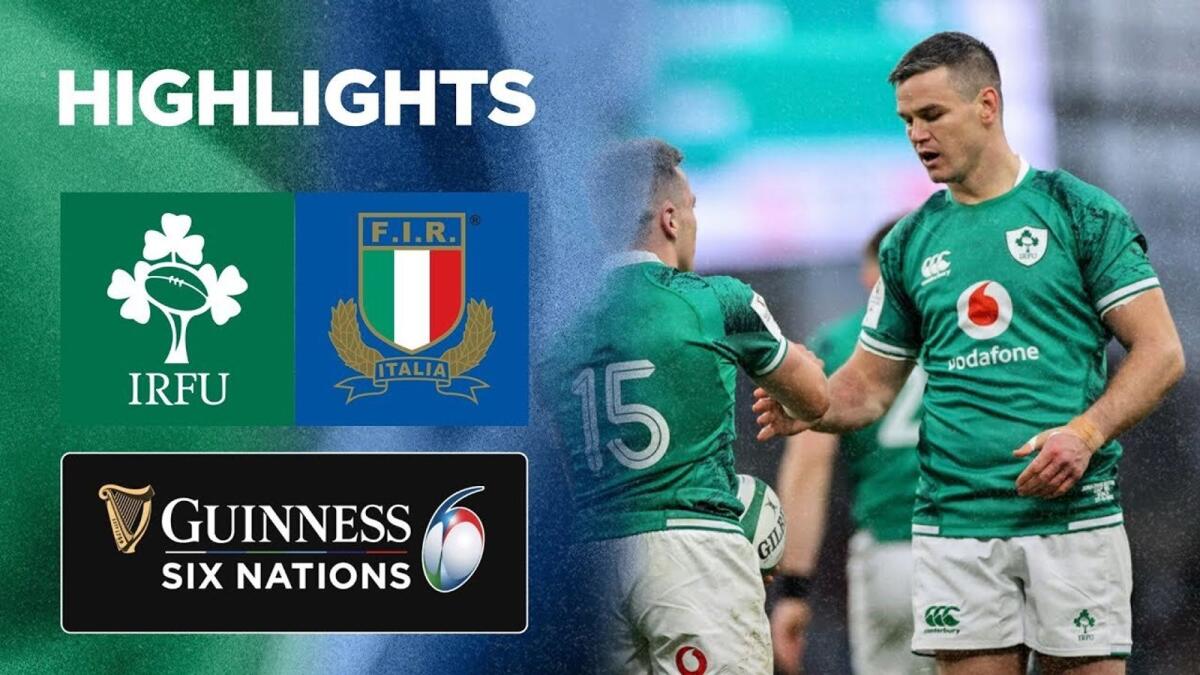 Six Nations (RTÉ 2, Friday & Saturday 11th and 12th)
Jacqui Hurley is joined by Eddie O'Sullivan and Fiona Coghlan for live coverage of Wales v France from Principality Stadium, Cardiff on Friday 7pm, while Saturday brings the big one – England v Ireland 4.45pm
Premier League (Sky Sports, all weekend)
It's a packed week of Premier League action this week with coverage of five games and kicking things off with United playing host to Spurs on Saturday. Super Sunday sees a double header, as a resurgent Newcastle side look to push further from the relegation zone when they head to Chelsea, and Arsenal make another push for a top-five finish when they host Leicester City.