TV WEEK (Wednesday 24th to Tuesday 30th)
By John Daly
WATCH OF THE WEEK
The Late Late Show (RTÉ 1, Friday 26th, 9.35pm)
Where does the time go? If seems like only yesterday that Tubs took over from Pat Kenny – but it was in fact 2009. It really is the end of an era, and should prove to be a Late Late Show to remember as many famous faces chime in to wish him well in his future endeavours as he "re-wires, not retires".
TOP SPECIALS
Men's Sheds (TG4, Thursday 25th, 8pm)
The series examines the personal stories of how the sheds have saved and improved the lives of men in Dublin and in the Rosses of Donegal. Elsewhere, the men in Daingean Uí Chúis and Corr na Móna are thinking about their outdoor projects, while in Cahersiveen, the shed is hosting its first musical session in two years.
Poker Face (Sky Showcase, Friday 26th, 9pm)
A 10-episode mystery series following Natasha Lyonne as Charlie Cale, who has an extraordinary ability to determine when someone is lying. She hits the road with her Plymouth Barracuda and with every stop encounters a new cast of characters and strange crimes she can't help but solve. Guest stars include Adrien Brody, Chloë Sevigny, Ellen Barkin and Nick Nolte.
Love To Love You, Donna Summer (Sky Documentaries, Saturday 27th, 9pm)
An in-depth look at the iconic artist and how her voice and artistry took her from the avant-garde music scene in Germany to the glitter and bright lights of dance clubs in New York. A deeply personal portrait of Summer on and off stage, featuring a wealth of never before seen home video footage – often shot by herself.
White House Plumbers (Sky Atlantic, Tuesday 30th, 9pm)
This five-part series imagines the behind-the-scenes story of how Nixon's political saboteurs, E Howard Hunt (Woody Harrelson) and G Gordon Liddy (Justin Theroux), accidentally toppled the presidency they were zealously trying to protect via the Watergate chaos. This satirical drama begins in 1971 when the White House hires former FBI and CIA agents to investigate the Pentagon Papers leak.
BEST FILMS
Looper (Sky Showcase, Wednesday 24th, 9pm)
Bruce Willis stars in this sci-fi set in a future society where time-travel exists, but is only available to those with the means to pay for it on the black market. When the mob wants to eliminate someone, it sends the target into the past, where a hit man known as a 'looper' lies in wait to finish the job.
Sleeping With The Enemy (RTÉ 2, Friday 26th, 11.40pm)
Faking her death in order to flee from her violent husband, Julia Roberts leaves Cape Cod and moves to Iowa, where she adopts a new identity and a new life. But when her ex, Patrick Bergin, tracks her down, she is once again fighting for her life.
Confess Fletch (Sky Cinema, from Saturday)
Jon Hamm stars as the charming but endlessly troublesome Fletch, who becomes the prime suspect in a murder case while searching for a stolen art collection. The only way to prove his innocence is to find out which of the long list of suspects is the culprit.
CLASSIC MOVIE
Shallow Grave (Film4, Thursday 25th, 1.45pm)
Christopher Eccleston, Kerry Fox and Ewan McGregor are searching for a fourth roommate for their trendy flat, and finally settle on Hugo – only to quickly discover him dead of a drug overdose, leaving a large sum of cash. Deciding to keep the money and bury the body, it isn't long before the three friends start to turn on each other. Wickedly good.
KIDS STUFF
Lyle, Lyle Crocodile (Sky Cinema, from Friday)
When the Primm family move to New York City, their young son Josh struggles to adapt to his new school and new friends. All of that changes when he discovers Lyle – a singing crocodile who loves baths, caviar and great music – living in the attic of his new home.
Enter the Spider-Verse: A Spider- Man Special (Sky Max, Friday 26th, 6pm)
Wealth and fame he's ignored, action is his reward. Look out! There goes the Spider… people? With Spider-Man: Across the Spider-Verse swinging into cinemas this summer, join our team of celebrity Spidey fans as they look back on more than 20 years of web-slinging Spider-Man movies.
ON DEMAND
XO, Kitty (Netflix)
A new series spinoff from To All The Boys I've Loved Before, this stars Anna Cathcart as the younger sister Kitty, who moves halfway across the world to reunite with her long-distance boyfriend. She soon realises, however, that relationships are a lot more complicated when your own heart is on the line.
Primo (Amazon Prime)
This coming-of-age comedy written by New York Times best-selling author Shea Serrano is inspired by his teenage years growing up in San Antonio, Texas. The wide-eyed Rafa Gonzales is a 16-year-old being raised by his clever mother, Drea, and his five overbearing uncles, as he dreams of finding 'the right one' and going to college.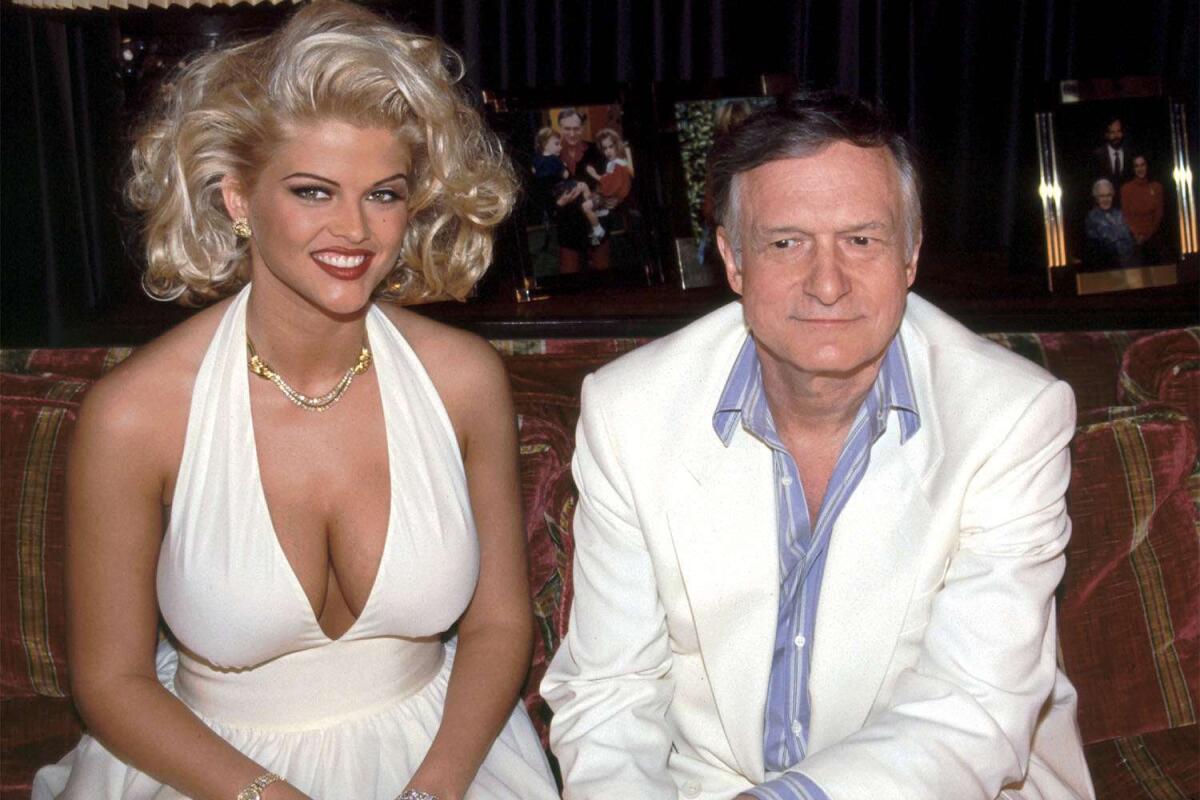 Anna Nicole Smith: You Don't Know Me (Netflix)
This documentary is billed as 'an unflinching and humanising examination of the life, death and secrets' of model, actress and blonde bombshell Anna Nicole Smith. From her first appearance in Playboy in 1992, her thirst for the American Dream made her globally famous – until her tragic and untimely passing in 2007.
SPORTS CENTRE
Premier League (Sky Sports, Wednesday and Thursday 24th & 25th, 7pm)
We're just days away from the end of the season and it's anyone's guess as to how close to the wire it will go. With just one remaining match for both contenders in the season, it's possible we could see our 2022/23 champions crowned this week. Brighton V Manchester City, Wednesday, and Man U v Chelsea, Thursday.
Premier League Final Day (Sky Sports, Sunday 28th, 4pm)
We come to the end of what has been an epic season of Premier League action. On one side, Arsenal and Manchester City have put on dominant performances that made this year a two-horse race, while on the other, the gulf between the top half of the table and the bottom half is all too visible.