TV WEEK (Wednesday 31st to Tuesday 6th)
By John Daly
WATCH OF THE WEEK
The Idol (Sky Atlantic, Monday 5th, 9pm)
Lily-Rose Depp stars as a huge music star who has a nervous breakdown after her last tour, but is determined to reclaim her rightful status as the greatest and sexiest pop star in America. Her passions are re-ignited by Tedros, a nightclub owner, self-help guru and leader of a modern-day cult with a sordid past – who takes her to the glorious heights and darkest depths of her soul.
TOP SPECIALS
Slaying The Badger (TG4, Wednesday 31st, 10.30pm)
Before Lance Armstrong, there was Greg LeMond, the first and only American to win the Tour de France. LeMond looks back at the pivotal 1986 Tour, and his increasingly vicious rivalry with teammate and mentor Bernard Hinault – the brutal competitor known as 'The Badger'.
Cluiche As Baile (TG4, Thursday 1st, 9.30pm)
They live abroad, separated by language, background and geography, but they're connected by a single passion for Gaelic games. A diverse group of people in the small but mighty GAA clubs in cities across Europe maintain the sport in a crucible of teamwork, passion and emotions. This is 'The Away Game'.
Bloom (RTÉ 1, Friday 2nd, 8pm)
Áine Lawlor and Marty Morrissey return to the Bord Bia Bloom in the Phoenix Park for the first time since 2019 to showcase the best that Ireland's largest gardening, food and family event has to offer. Some of Ireland's top garden designers will explain the inspiration behind their show gardens and we'll meet first time designers at Bloom – including this year's Super Garden winner.
Back From The Brink (RTÉ 1, Sunday 4th, 6.30pm)
From the return of the wolf to Rome to turning the Swedish moose into a TV star, nature conservationists throughout Europe are fighting back in the battle to protect Europe's wildlife and biodiversity. Derek Mooney journeys across Europe to witness wildlife 'back from the brink'.
The US and the Holocaust (RTÉ 2, Sunday 4th, 8.25pm)
This award winning series by Ken Burns delves behind the established idea that Americans consider themselves a 'nation of immigrants'. But as the catastrophe of the Holocaust by the Nazis unfolded in Europe, the United States proved unwilling to open its doors to more than a fraction of the hundreds of thousands of desperate people seeking refuge.
BEST FILMS
French Kiss (RTÉ 1, Friday 2nd, 11.45pm)
Meg Ryan flies to Paris to confront her cheating fiance – only to be charmed by smuggler Kevin Kline on the flight. A stolen necklace becomes a bigger problem than an unfaithful fiance, as Meg finds herself smitten by the Seine.
The Worst Person In The World (Film4, Thursday 1st, 10.50pm)
A Norwegian dramedy about the quest for love and meaning in contemporary Oslo chronicling four years in the life of Julie, a young woman who navigates the troubled waters of her love life and her career path, leading her to take a realistic look at who she really is.
Bros (Sky Cinema, from Friday)
Billy Eichner and Luke MacFarlane take the main roles in this first romantic comedy from a major studio about two gay men who are maybe, possibly, probably, stumbling towards love. Maybe. They're both very busy, you see.
The Infernal Machine (Sky Cinema, from Saturday)
Guy Pearce stars as the reclusive and controversial author of a famed book 'The Infernal Machine', who is drawn out of hiding when he begins to receive endless letters from an obsessive fan. What ensues is a dangerous labyrinth as the writer searches for the person behind the cryptic messages.
CLASSIC MOVIE
On The Basis Of Sex (RTÉ 2, Friday 2nd, 10pm)
Felicity Jones Ruth plays American law legend Ruth Bader Ginsburg, who faced adversity and numerous obstacles in her fight for equal rights. An inspirational biopic, and engaging legal drama into the bargain, with Armie Hammer and our own Jack Reynor in co-star roles.
KIDS STUFF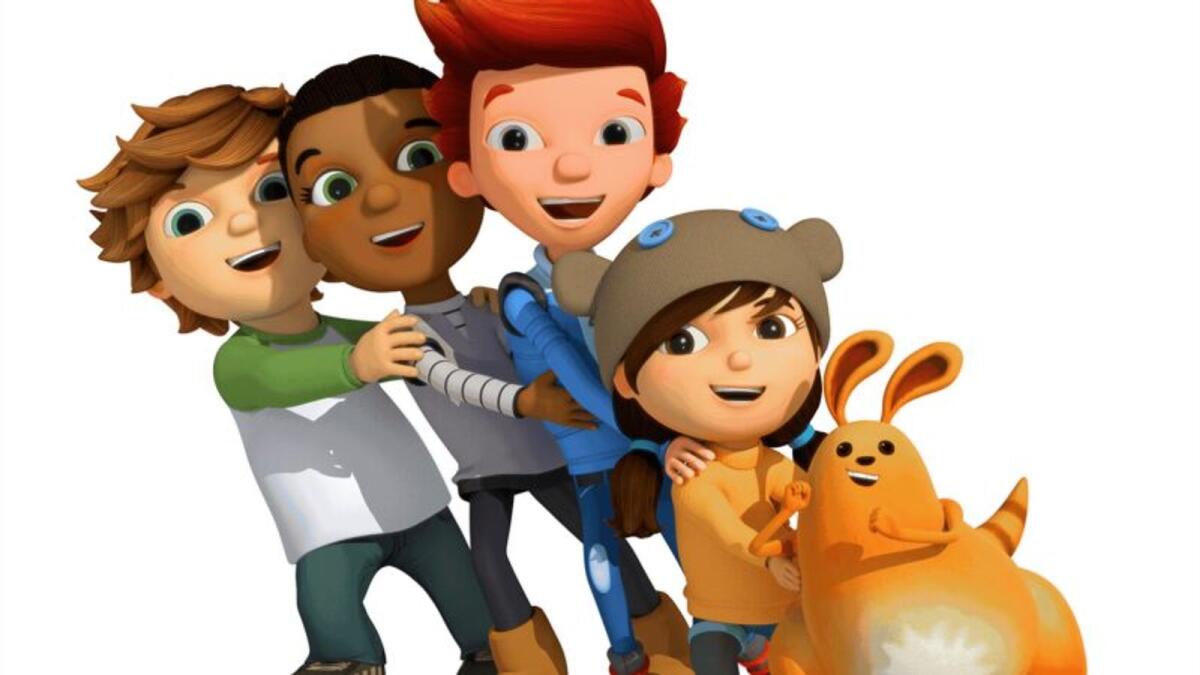 Ready Jet Go! (Sky Kids, from Friday)
Earth science and astronomy take centre stage in this animated series. Two neighbourhood kids – Sean and Sydney – befriend the new kid on the block, Jet Propulsion, who is an alien from planet Bortron 7.
Summering (Sky Cinema, from Wednesday)
Daisy, Dina, Mari and Lola are lifelong friends, inseparable since starting elementary school together. But with the first day of middle school just around the corner, they are all excited about the changes that lie ahead. But on the last weekend of summer, the girls return to their favourite spot in the nearby woods, only to find a grim surprise.
ON DEMAND
Son Of A Critch (Paramount+)
Set in Newfoundland in the 1980s, Son Of A Critch features Mark, a boy much older inside than his 11 years, and uses comedy and self-deprecation to navigate starting junior high school, making friends and connecting with the small collection of people in his limited world.
The Ex-Wife (Virgin Media Player)
Tasha is living the dream; she has the perfect house, a loving husband and a beautiful little girl. But there's one large blot on Tasha's marital landscape – her husbands's ex-wife won't leave them alone and seems intent on staying in the picture.
The Kardashians (Disney+)
After the drama of last year's season where Kris Jenner underwent hip replacement surgery, we're back in more mad money territory as Kourtney plans her marriage to Travis Barker. Expect furious spats among the five sisters as their 'momager' Kris attempts to referee, while serious health scares lurk around the corner.
Blood and Gold (Netflix)
In the final days of the Second World War, German deserter Heinrich is making his way home from the front, only to stumble into the clutches of a marauding SS troop searching for a hidden cache of Jewish gold. Saved from hanging by Elsa, Heinrich is reluctantly drawn into a deadly fight to the death.
SPORTS CENTRE
The Sunday Game (RTÉ 2, Sunday 4th, 9.30pm)
What with all the talk and trouble around GAAGO and its poor quality picture, perhaps the best place to catch all the weekend's action is with your feet up in the company of expert commentators. See the trips, spills and moments of sheer genius as the footballers and hurlers demonstrate how our national sport is unsurpassed anywhere.