TV WEEK (Wednesday 7th to Tuesday 13th)
By John Daly
WATCH OF THE WEEK
Faraway Fields (RTÉ 1, Wednesday 7th, 9.35pm)
An Irish farmer, forester and fisherman experience life in some of the most challenging conditions on earth, to discover what it takes to live off the land and sea in other countries. In episode one Cork fisherman, Johnny Walsh, is on a wooden boat of the West Coast of Africa in over-exploited Gambian fishing waters.
TOP SPECIALS
Significant Other (ITVX, from Thursday)
An ill-fated first encounter brings Anna and Sam, two lonely neighbours who have each hit rock bottom, together in the most unexpected of ways, changing their lives forever as they embark on a hilarious, obstacle filled relationship.
Der Pass (Sky Atlantic, Friday 9th, 9pm)
The third season of this crime thriller begins with a string of mysterious murders on both sides of the Germany, Austria border that shocks the region. Making matters more complicated, German detective Ellie Stocker and Austrian investigator Gedeon Winter, who were formerly cross-border partners, have now become bitter enemies.
Ella Fitzgerald: Just One of Those Things (Sky Arts, Saturday 10th, 9pm)
Ella Fitzgerald was a 15 year-old street kid when she won a talent contest in 1934 at the Apollo Theatre in Harlem. Within months she was a star, beginning six decades when her sublime voice transformed the tragedies of her life into musical joy.
Tony Connolly: A Hidden History (RTÉ 1, Monday 12th, 9.35pm)
An intimate first-person account by RTÉ's Europe editor, Tony Connelly, that explores the life and career of one of his grandfathers, Michael Connelly, who served in both the Royal Irish Constabulary and the Royal Ulster Constabulary. Armed only with a few faded photographs and handful of family stories, Tony delved beneath the bare bones of his grandfather's life.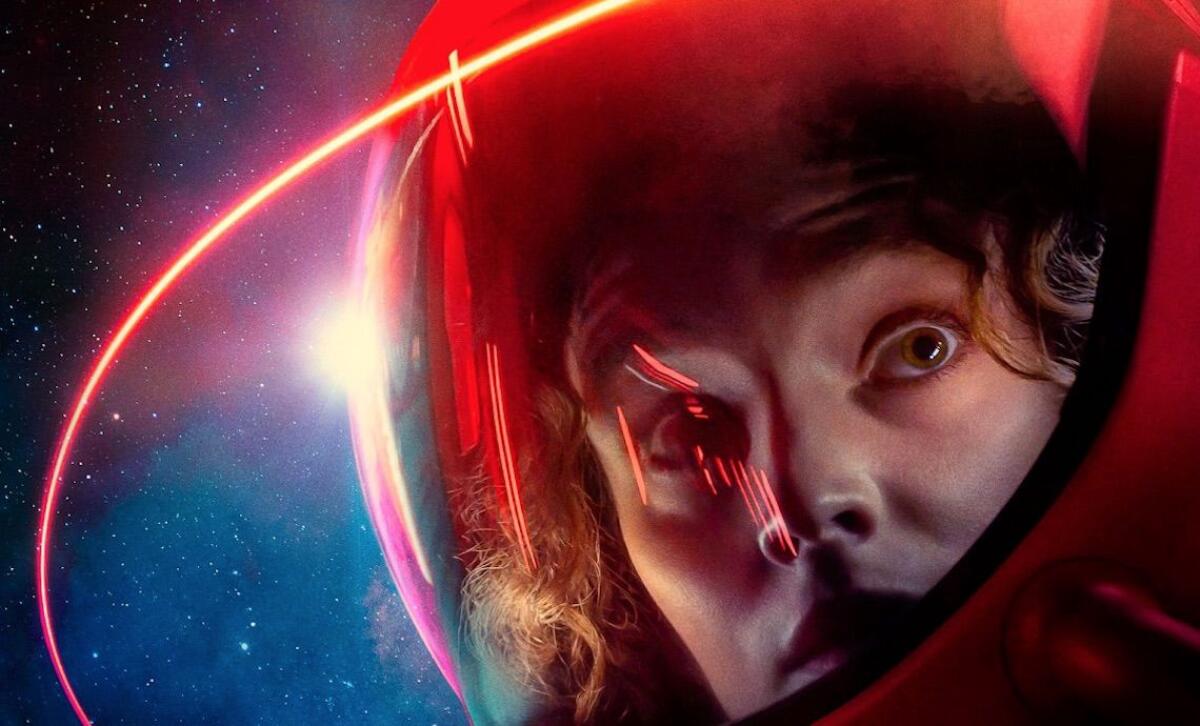 The Ark (Sky Sci-Fi, Tuesday 13th, 9pm)
The Ark is set 100 years in the future when planetary colonisation missions have begun as a necessity to help secure the survival of the human race. The first of these missions on the Ark spacecraft encounters a catastrophic event causing massive destruction and loss of life, forcing the crew to stay on course at all costs.
BEST FILMS
The Hustle (RTÉ 1, Wednesday 7th, 9.45pm)
Rebel Wilson and Anne Hathaway update the famous comedy 'Dirty Rotten Scoundrels' film as a mismatched pair of hustling cheats defrauding gullible men in the South of France – until they meet their match in a tech billionaire.
A Quiet Place (RTÉ 2, Thursday 8th, 9.30pm)
'If they hear you, they hunt you' was the arresting tagline for this 2018 horror hit starring Emily Blunt and John Krasinski as parents of a family who have to live in silence to survive invading alien creatures that hunt by sound. Riveting.
Simulant (Sky Cinema, from Friday)
In a near future where android 'simulants' can replace dead people Jordana Brewster replaces her dead husband, and accidentally unleashes an AI uprising after hiring a hacker to remove the simulant's thoughts and capabilities.
About A Boy (RTÉ 2, Friday 9th, 10pm)
Hugh Grant in one of his best roles, as a London womaniser who poses as a father to meet single women – but slowly finds himself growing up when he meets a lonely youngster. The top cast includes Toni Collette and Nicholas Hoult.
CLASSIC MOVIE
The Exorcist BBC 1, Friday 9th, 12.30am)
It is a classic – but be warned, this is seriously scary. Based on the best-selling book, it charts the supposedly true demonic possession of a young girl, and the efforts of two priests to fight for her soul against a force often too powerful for them. Linda Blair, Ellen Burstyn and Max von Sydow star in one of the most disturbing films ever made.
KIDS STUFF
Beidh Aonach Amárach (TG4, Thursday 8th, 7.30pm)
Sorcha, Eimhín and Emma have been working hard to get ready for this year's Kilmacanogue Horse Show – demonstrating the work that goes into getting the horses ready for the big day. And in Ardara, Carol Ní Bhreisleáin gives us an insight into the life of a pedigree sheep farmer.
Lizzo: Live In Concert (BBC 3, Friday 9th, 10pm)
The show gives fans front-row seats to Lizzo's 'Special' tour, which began in September 2022. In addition to the superstar herself, the concert also features special guests like Cardi B, SZA, and Missy Elliot. It promises to be a show "full of positivity, killer performances, flute riffs, and of course, contagious pop songs performed live".
ON DEMAND
Guy Richie's The Covenant (Netflix)
US Army Sergeant John Kinley (Jake Gyllenhaal) and Afghan interpreter Ahmed (Dar Salim) form a deep personal attachment when Ahmed saves Kinley's life after an ambush. When Ahmed and his family are not given agreed safe passage to America, Kinley decides to repay his debt before the Taliban hunts them down first.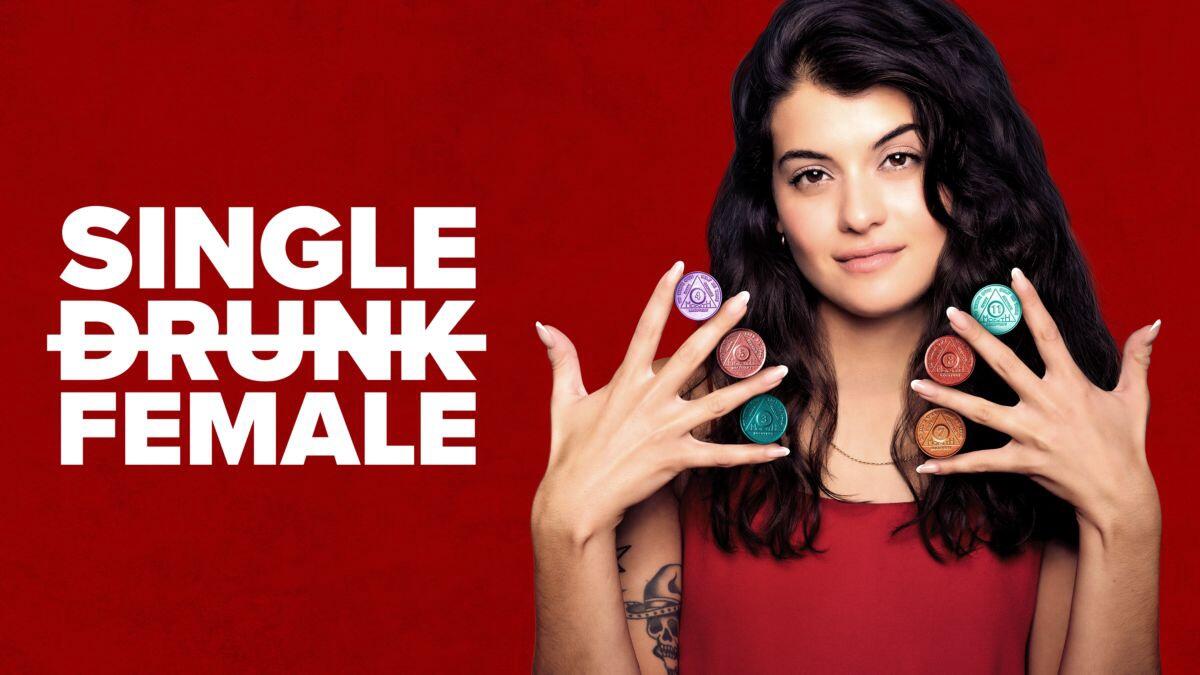 Single Drunk Female (Disney+)
A public flameout at a New York media company forces 20-something alcoholic Samantha Fink to move back home with her overbearing mother. Back where it all began, Samantha tries to find her best self while confronted with remnants of her old life. Sofia Black-D'Elia stars.
The Days (Netflix)
The Fukushima nuclear power plant disaster of 2011 is the subject of this superior drama series starring Koji Yakusho and Fumiyo Kohinata. The huge Tohoku earthquake caused a giant tsunami to hit the country's eastern seaboard on the afternoon of March 11, struck the power plant and triggered the most serious nuclear accident since the Chernobyl disaster of 1986.
The Crowded Room (Apple+)
Inspired by the 1981 non-fiction novel The Minds of Billy Milligan, this stars Tom Holland and Amanda Seyfried, and follows Danny Sullivan after his arrest for a New York City shooting in 1979. Due to his multiple personalities, he becomes the first person acquitted of a crime because of disassociate identity disorder.
SPORTS CENTRE
Live UEFA Europa League Final (Virgin Media Two, Wednesday 7th, 7.30pm)
The Premier League may be history now – but there's still a cup to be won for West Ham as they battle against Fiorentina at the Eden Arena in Prague. Having made it to the semi-final last year, the Hammers will be hoping to end their decades long quest for silverware. Also, it would be a fitting end to Declan Rice's time at the club, as he moves on to greener fields later this summer.