TV WEEK (Wednesday 21st to Tue 27th)
WATCH OF THE WEEK
And Just Like That… (Sky Comedy, Thursday 22nd, 9pm)
The second season of And Just Like That… follows New Yorkers Carrie (Sarah Jessica Parker), Miranda (Cynthia Nixon) and Charlotte (Kristin Davis) as they navigate the journey from the complicated reality of life and friendship in their 30s to the even more complicated reality of life and friendship in their 50s. And it's still set in glorious Manhattan.
TOP SPECIALS
Wild Atlantic Way: A Musical Journey (TG4, Wednesday 21st, 7.30pm)
A four-part series featuring an eclectic mix of Irish musical artists from various genres, taking viewers on a musical tour of the scenic west coast of Ireland, from traditional Irish music to contemporary rock, each episode presenting a different county in the region.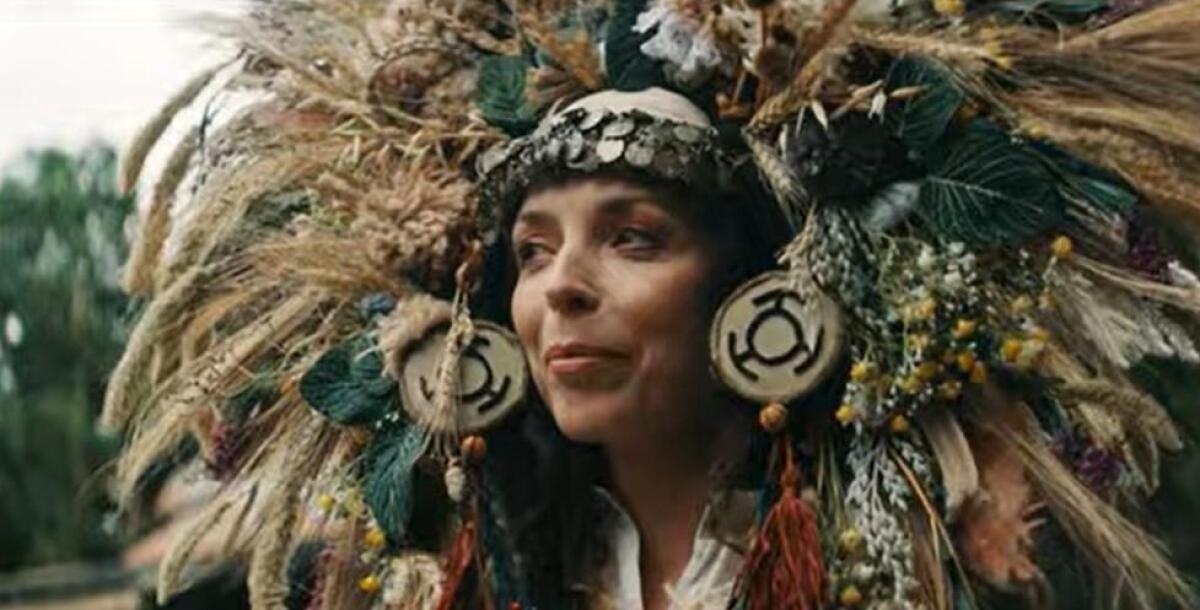 The Change (CH4, Wednesday 21st, 10pm)
Sharp comedy from Bridget Christie, writer of Ghosts and Taskmaster. Fifty-year-old mother of two Linda believes she has early onset dementia after she forgets what a shoe is – but finds a new lease of life on her Triumph motorbike after discovering she's actually experiencing menopause.
Face The Music (RTÉ 1, Thursday 22nd, 10.15pm)
It's the start of a new academic year and Deborah Kelleher, director of the Royal Irish Academy of Music, is facing the prospect of opening the national conservatoire with builders still on site. The €25 million project shows no signs of finishing on time, and vocal student, Rachael Connaghan, is about to have major jaw surgery to fix a misalignment that is affecting her singing – but not before she auditions for a lead role in the opera.
Nationwide: Eye On Nature (RTÉ 1, Friday 23rd, 7pm)
A special programme from the Botanic Gardens to announce the winner of this year's Eye on Nature competition. For the third year, RTÉ gave wildlife photographers across Ireland the opportunity to showcase their talent and highlight the beauty of the natural world around us. Last year's winner was an image of a strikingly beautiful red squirrel.
Glastonbury 2023 (BBC 2, Friday 23rd, 7.30pm)
Lauren Laverne and Clara Amfo are live at Glastonbury Festival for the first full day of music, introducing performances from Texas, who return to the Pyramid Stage for the first time since 1999; Los Angeles trio Gabriels, and Liverpudlian rock band The Lightning Seeds, back for the first time since 2010.
BEST FILMS
White House Down (RTÉ 2, Thursday 22nd, 10pm)
On a visitor tour of the White House, police officer Channing Tatum finds himself in the middle of chaos and mayhem when a heavily armed paramilitary group attacks 1600 Pennsylvania Avenue and seizes control of the president. Action all the way as Channing gets mean.
Don't Worry Darling (Sky Cinema, from Friday)
Harry Styles is everywhere these days. Alice (Florence Pugh) and Jack are living in the idealised community of Victory, the experimental company town housing the men who work for the top secret 1950s Victory Project and their families. But then cracks in their idyllic life begin to appear, exposing flashes of something much more sinister lurking beneath the attractive façade.
The High Note (RTÉ 1, Friday 23rd, 9.35pm)
Maggie is an ambitious but overworked personal assistant to Grace Davis, a superstar singer whose talent and ego have reached diva heights. One day circumstances conspire to offer Maggie her own shot at the big time. Dakota Johnson and Tracee Ellis Ross star.
The Leisure Seeker (RTÉ 1, Friday 23rd, 11.40pm)
Travelling in their family 'Leisure Seeker' vintage recreational vehicle, John and Ella Spencer take one last road trip from Boston to the Hemingway House in the Florida Keys before his Alzheimer's and her cancer can catch up with them. Helen Mirren and Donald Sutherland star.
CLASSIC MOVIE
Life On The Limit (TG4, Wednesday 21st, 10.50pm)
Set in the golden era of Grand Prix Racing, Ireland's Hollywood star Michael Fassbender narrates the story of a generation of charismatic drivers who raced on the edge, risking their lives during Formula 1's deadliest period, and the men who stood up and changed the sport forever.
KIDS STUFF
Fantastic Mr Fox (Film4, Wednesday 21st, 4.50pm)
Mr Fox (George Clooney) breaks a promise to his wife (Meryl Streep) and raids the farms of their human neighbours – Boggis, Bunce and Bean. When the farmers force Mr Fox and company deep underground, he has to resort to his natural craftiness to rise above the opposition.
Live BMX European Championships (Eurosport1, Thursday 22nd, 2pm)
Live from Krzeszowice, where the best representatives of the discipline from all over Europe will compete – the 62 athletes will take part in the Freestyle Park competition, in the rank of European championships and qualifications for the Paris 2024 Olympic Games.
ON DEMAND
Our Planet 11 (Netflix)
A new four-part series, narrated by Sir David Attenborough, unravelling the mystery of how and why animals migrate. At any given moment on planet Earth, billions of animals are on the move, and through spectacular and innovative cinematography this reveals some of the most dramatic and compelling stories in the natural world.
The Afterparty (Apple TV)
Each season explores a murder at a party setting, and a detective solving the case. The first season was set in the backdrop of a high school reunion, and this second season takes place at a wedding, where the suspects, from the family members to friends, recount their versions of the case from their perspectives.
Black Mirror (Netflix)
Back for a sixth series after a four-year absence, creators Charlie Brooker and Anabel Jones delve into a world in various stages of dependency on technology and television nightmares. A host of stars including Salma Hayek, Aaron Paul, Josh Hartnett and Rob Delaney feature in episodes that are alarming, disturbing and downright creepy. The ultimate 'morning after' discussion in the office.
Outlander (Amazon Prime)
Claire Randall is a married combat nurse from 1945 who is mysteriously swept back in time to 1743, immediately thrown into an unknown world where her life is threatened. When she meets Jamie Fraser, a chivalrous and romantic young Scottish warrior, her heart is torn between two vastly different men in two irreconcilable lives. All six seasons of this hugely popular series.
SPORTS CENTRE
International Soccer Friendly (RTÉ 2, Thursday 22nd, 7pm)
Evanne Ní Chuilinn presents live soccer coverage of the Republic of Ireland v Zambia from Tallaght Stadium. KO 7.30pm
GAA Championship Preliminary Quarter Finals (RTÉ 2 and GAA GO, Saturday 24th and Sunday 25th, 2pm onwards)
We are the point where the rubber meets the road now – the back door is gone and it's hell for leather to book a place in the quarters and semis.