TV WEEK (Wednesday 28th to Tuesday 4th)
By John Daly
WATCH OF THE WEEK
Inside the Iranian Uprising (BBC 2, Thursday 29th, 9pm)
On September 2022, a 22-year-old Iranian girl, Mahsa Amini, died in police custody, accused of not wearing her hijab properly. Citizens took to the streets in their thousands in fury. This is an extraordinary and shocking insight into what has been happening across Iran as a brutal regime enforces extreme cruelty to control its citizens.
TOP SPECIALS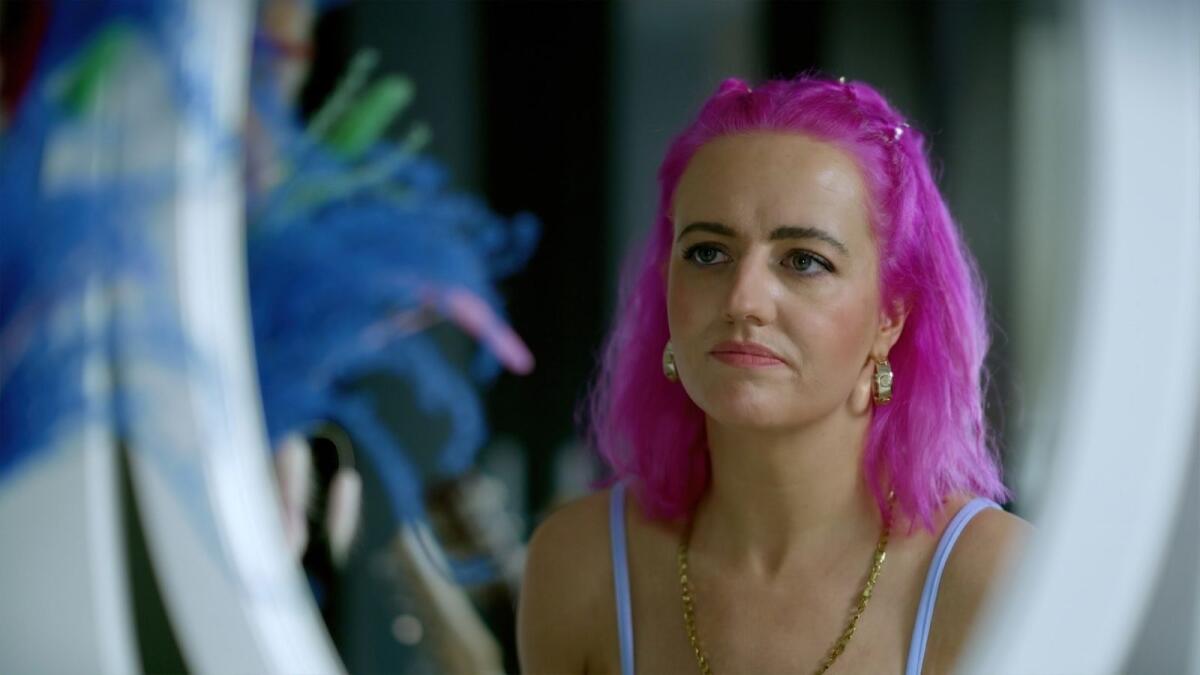 Dúirt Bean Liom (TG4, Wednesday 28th, 8.30pm)
Women discuss how their traditional roles have changed, regarding work, representation and safety, from the things that are difficult to imagine to what is still to be achieved. In many countries, women, and girls in particular, are oppressed – Ireland is no exception, as was clear to Clíodhna Ní Cheallacháin since she was a young girl.
Secrets Of The Bay City Rollers (ITV, Thursday 29th, 9pm)
This new documentary explores the rise of the Bay City Rollers to being one of the biggest pop bands of the 1970s as tartan fever spread across the world – as behind the scenes a much darker side to the story played out. While the band took the charts by storm, there were hidden traumas tainting those teen dreams.
John Torode's Ireland (RTÉ 1, Friday 30th, 8.30pm)
In this six-part journey, Masterchef judge John Torode tours, tastes and cooks his way through a country that boasts some of the best produce on earth and where the food scene is buzzing. In episode one, John learns about the role of the pub in Dublin and Irish life, and how to make the classic dish – Dublin Coddle.
Elton John Live at Wembley 1977 (BBC 4, Friday 30th, 9pm)
The concert during which Elton famously announced his retirement from live touring – a commitment that fans everywhere were happy to see him eventually break. The show includes some classic Elton performances of Don't Let the Sun Go Down On Me and Don't Go Breaking My Heart, as he's joined onstage by the legendary Stevie Wonder for a rare guest appearance.
BEST FILMS
Black '47 (Film4, Thursday 29th, 9pm)
James Frenchville plays an Irish mercenary fighting for the British army who abandons his post to seek revenge on those responsible for the death of his family during the Famine of 1847. Hugo Weaving and Stephen Rea also star in this dramatically brutal story of one man's fight against overwhelming odds.
Argo (RTÉ 1, Friday 30th, 9.35pm)
Ben Affleck directs and stars in this true-life drama about the 1979 storming of the US embassy in Tehran, when 66 American were taken hostage. Amid the chaos, Tony Mendez poses as a Hollywood producer scouting locations in Iran, as a cover for a rescue mission. A cracker.
The Woman King (Sky Cinema, from Friday)
The remarkable story of the Agojie, the all female warriors who protected the African Kingdom of Dahomey in the 1800s with skills and a fierceness unlike anything the world has ever seen. It follows General Nanisca (Viola Davis) leading recruits into battle to save their way of life.
Emily (Sky Cinema, from Saturday)
Emma Mackey imagines Emily Brontë's own Gothic story that inspired her seminal novel, Wuthering Heights. Haunted by the death of her mother, Emily struggles within the confines of her family life and yearns for artistic and personal freedom, and begins a journey to channel her creative potential into one of the greatest novels of all time.
CLASSIC MOVIE
Walk The Line (RTÉ 1, Friday 30th, 11.45pm)
Reese Witherspoon won the Oscar as June Carter – but it really should have gone to Joaquim Phoenix as the 'Man in Black' – Johnny Cash. Charting his rise from poverty-stricken farm boy to his fledgling early days honing his talent in Memphis, this is a wonderful film showing warts and all of the country legend.
KIDS STUFF
The Very Small Creatures (Sky Kids, from Friday)
This heart-warming series continues with our five inquisitive toddler-like creatures exploration of a playroom when no one is around. Through playful interaction of toys they find, they discover and enjoy their physical world, each other and themselves. Each episode focuses on a theme that relates to some aspect of toddlers' lives – relationships, emotions, empathy, compassion and teamwork.
Cursed Treasures (Sky History, Wednesday 28th, 9pm)
Since the dawn of civilisation, humans have created treasures that celebrated their leaders. Yet the fall of Ancient Egypt, Greece and Rome left the whereabouts of many of their greatest riches unknown, hidden or lost to time. From the Valley of the Kings to the depths of the Aegean Sea, no expense was spared in the pursuit of these priceless, mythical objects.
ON DEMAND
The Perfect Find (Netflix)
After a high-profile firing, Jenna's (Gabrielle Union) fashion career comeback hits a snag when she falls for a charming, much younger co-worker (Keith Powers), who happens to be her boss's son. Will she risk it all on a secret romance?
The Full Monty (Disney+)
The boys are back – and ready to reveal it all one more time. A series adapted from the hit 1989 movie about a gang of out of work Sheffield mates who strip off as a dare – and it again stars Robert Carlyle, Mark Addy and Paul Barber as they shake their now much more mature booty.
Glamorous (Netflix)
It was inevitable that Kim Cattrall – the lady who really put the sex in the city – would never disappear from our screens. This time out, she plays former supermodel Madolyn Addison – CEO and founder of Glamorous Cosmetics, who 'built one of the top cosmetic companies in the world from the ground up'. The series also stars singer-songwriter and actor Miss Benny as Marco Mejia, who lands a job at the company. Sounds like another 'Devil Wears Prada'.
SPORTS CENTRE
All-Ireland SFC quarter-finals (RTÉ 2, Sunday July 2st, 1.15pm)
It's a huge weekend for football, as the eight teams left in the championship battle to make the semi-finals. No back door left – it's full-on, no second chances territory now. Expect serious skill and manly combat as the last four standing are decided.