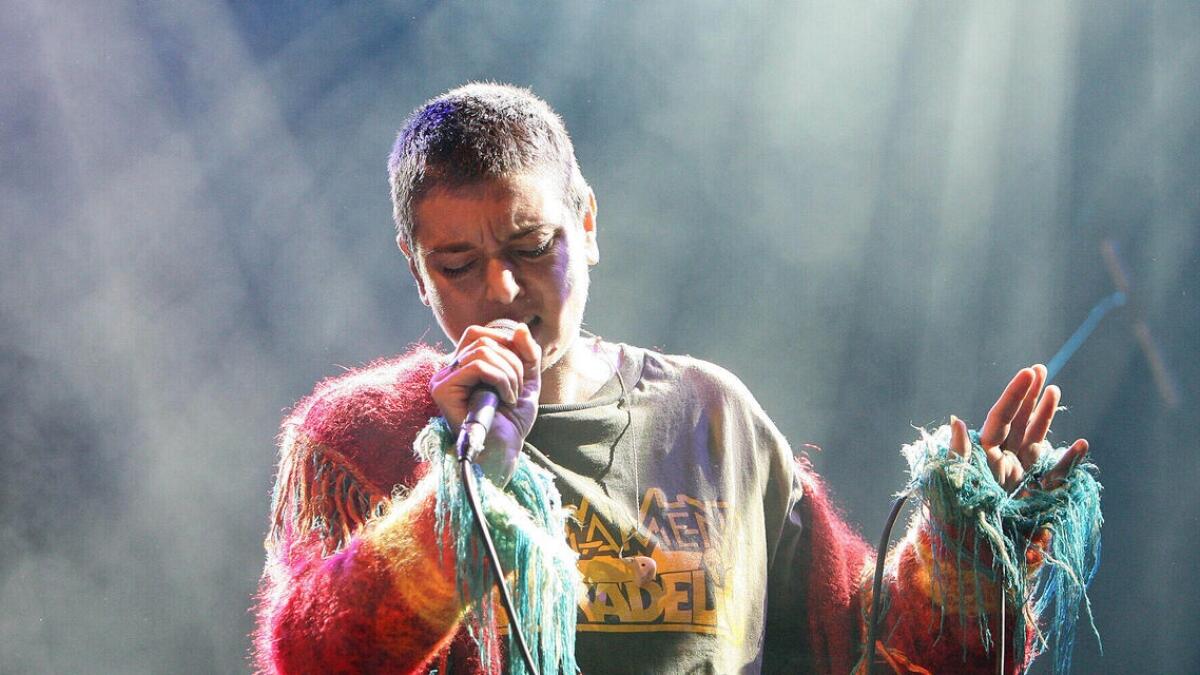 Vicar Street concert by late, great Sinéad O'Connor one not to miss
TV WEEK (Wednesday 16th to Tuesday 22nd), by John Daly
WATCH OF THE WEEK
I, Claudius (BBC 4, Wednesday 16th, 10.50pm)
Hailed by many reviewers as one of the greatest historical series ever made, this brings together some of the finest actors of their generation – Derek Jacobi, John Hurt, Brian Blessed and Sian Phillips to name a few. The masterful script adapted from the original Robert Graves story takes us into the heart of ancient Rome – politics, war, betrayal and a great deal of intimate hanky-panky.
TOP SPECIALS
The Bold Type (BBC 3, Wednesday 16th, 9pm)
Inspired by the life and times of former editor of Cosmopolitan, Joanna Coles, the series follows three young women who work at Scarlet, a global women's magazine based in New York City. Jane, Kat and Sutton help each other navigate life's challenges as they pursue their career goals and search for love.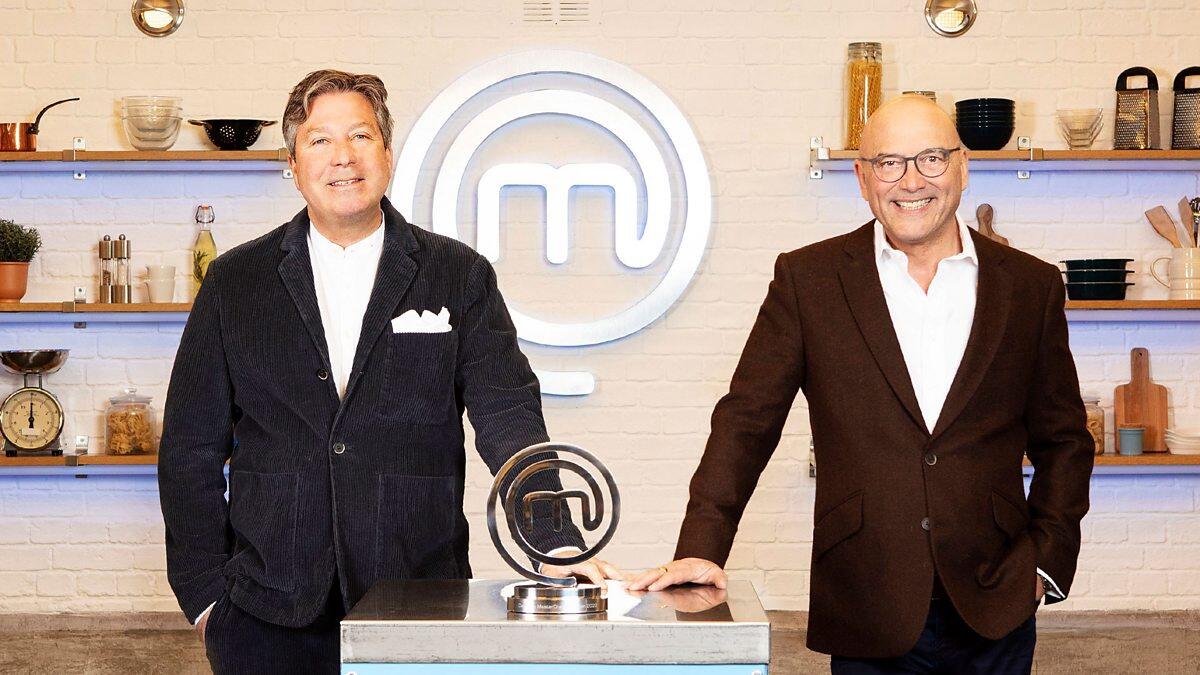 Celebrity Master Chef (BBC 1, Wednesday 16th, 9pm)
It's back for its 18th series as contestants from the worlds of music, comedy, drama and showbusiness battle it out to become the Celebrity MasterChef 2023 Champion. Judges John Torode and Gregg Wallace will test the creations of people like drag artist Cheryl Hole, singer Jamelia, former glamour model Sam Fox and opera singer Wynne Evans.
De Valera i Meiriceá (TG4, Friday 18th, 7.30pm)
The extraordinary story of how Éamon de Valera stowed away on a ship to America in 1919 and announced himself in the lobby of the world's most expensive hotel as 'The First president of Ireland'. In truth, De Valera was a wanted man and Ireland was still part of the British Empire. In spite of that, Irish America made him a star.
Rig 45: Murder At Sea (More4, Friday 18th, 9pm)
The second series of this Scandi noir takes us back to the oil rig following the bloodshed from last season, as the police finally uncover the truth about what really happened on board and serial killer Petra put in prison. But neat solutions don't add up when another body washes up, posing the question: who is really the killer?
BEST FILMS
Biosphere (Sky Cinema, from Wednesday)
In this sci-fi comedy Mark Duplass and Sterling K Brown are lifelong best friends, brothers from another mother – and the last two men on earth. Their survival is largely due to a brilliant scientist who designed a domed structure with all the systems necessary to sustain life on a planet that could no longer support it.
Tenet (RTÉ 1, Friday 18th, 9.35pm)
Before he directed Oppenheimer, Christopher Nolan perplexed millions of movie-goers with this time-travelling, mind-bending adventure thriller infamously known as 'the most confusing movie of all time'. The plot is all based around the theory of 'inversion' – and does have some amazing action sequences. Don't think, just enjoy.
Heat (BBC 1, Friday 18th, 10.40pm)
Pacino and De Niro display all their legendary screen talents in this high-powered thriller about a veteran bank robbing crew out to make the biggest score of their lives – and the one cop who knows how to catch them. Action all the way.
Dungeons and Dragons: Honour Amongst Thieves (Sky Cinema, from Friday)
The legendary role-playing game comes to the big screen and Chris Pine, Michelle Rodriguez and Regé-Jean Page take centre stage as a band of unlikely adventurers undertaking an epic heist to retrieve a lost relic. But things go dangerously awry when they run afoul of the wrong people.
CLASSIC MOVIE
The Deer Hunter (BBC 4, Thursday 17th, 9.30pm)
This big Oscar winner is set in 1968, as lifelong working class friends Robert De Niro, Christopher Walken and John Savage ship out to Vietnam – leaving behind girlfriends like Meryl Streep. But their dreams of military glory are shattered by the horrors of war – haunting their lives forever. A masterpiece.
KIDS STUFF
Geordie Ogs (Virgin On Demand)
It's eight years since Geordie Shore exploded on to our screens introducing us to Gaz, Holly, Marnie and Aaron. Their epic make-ups and break-ups entertained us for years – so now we step into their lives as they face bigger challenges as grown ups.
Sinead O'Connor – Live At Vicar Street (RTÉ Player)
Sinéad is joined by her remarkable band for this inspirational and uplifting performance, recorded live in Vicar Street in 2002. Includes classics such as Nothing Compares 2 U and Fire On Babylon, and contributions from Donal Lunny, Christy Moore and Sharon Shannon.
ON DEMAND
Only Murders In The Building (Disney+)
Steve Martin, Martin Short and Selena Gomez are three New Yorkers sharing an obsession with true crime who find themselves wrapped up in one when a grisly death occurs in their exclusive Upper West Side apartment building. In this third season, the intrigue gets even steamier with the addition of Meryl Streep and Paul Rudd to the cast.
Dexter (Paramount+)
Dexter is a Miami-based forensic crime scene expert with a sideline job as a serial killer who murders only the guilty whom he believes deserve it – all under the noses of his policewoman sister and law enforcement colleagues. A huge hit over its seven seasons, this weirdly likeable killer has his unique brand of justice – delivered with a charming efficiency.
Painkiller (Netflix)
The 2021 drama Dopesick laid bare the ugly truths behind America's opioid epidemic. Now comes the Netflix adaptation of author Barry Meier's book, Pain Killer: An Empire Of Deceit and The Origin Of America's Opioid Epidemic. In this fictional version of hte story, Matthew Broderick plays Richard Sackler, whose family firm, Purdue Pharma, was the creator of the infamous OxyContin drug.
SPORTS CENTRE
Premier League (Sky Sports, Saturday 19th and Sunday 20th, 5pm and 4pm)
Saturday evening sees Spurs facing a Manchester United who want to convert last season's third place finish to a run at the top. Super Sunday brings a double bill with Aston Villa looking for early points, while Everton look for improvement. Then it's a 'London Rumble' as Europa League champions West Ham host Chelsea at the London Stadium.
Tottenham v Manchester United, Saturday 19th, 5pm, Aston Villa v Everton, Sunday 20th, 2pm and West Ham v Chelsea 4pm.