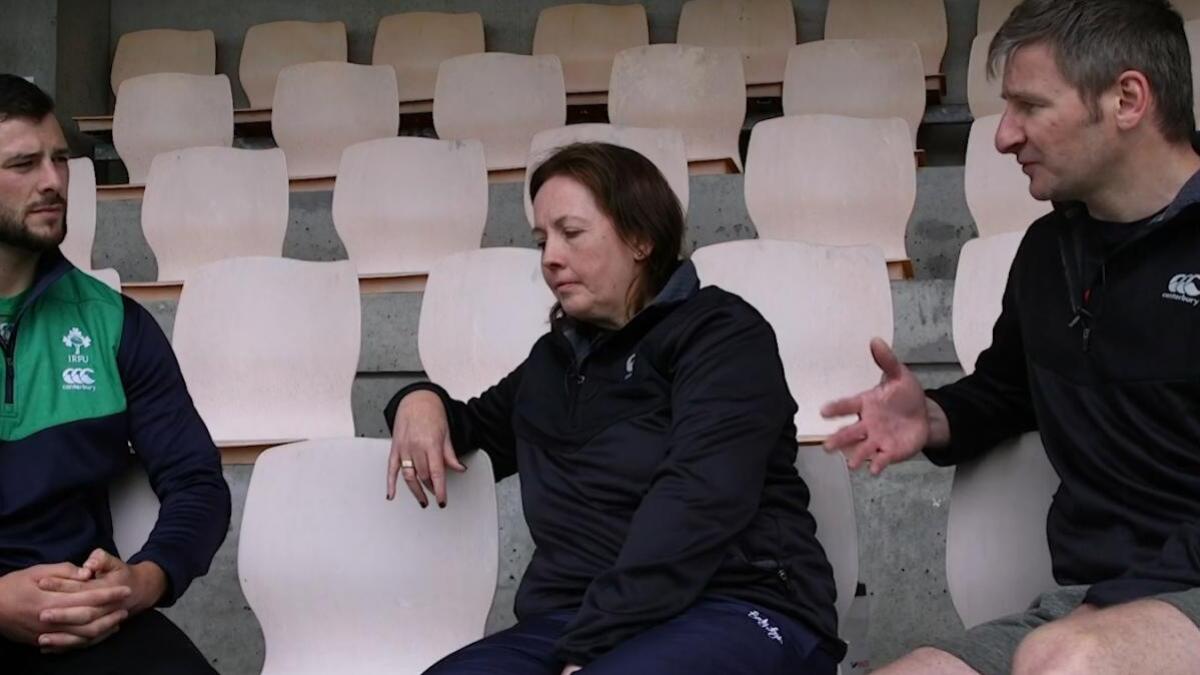 Robbie Henshaw hears the story of Moate's Midland Warriors
Robbie Henshaw recently spoke with two of the leading lights of Midland Warriors as well as putting young players from the Moate club through their paces.
(SEE VIDEO BELOW)
The event was thanks to Intersport Elverys, the official retailer partner of Irish Rugby, who teamed up with Canterbury, for a memorable, rugby themed day.
In the heart of Ireland, and with Buccaneers Rugby Club as the backdrop, Moate based Midland Warriors RFC were the stars for the day.
Meeting with Graham and Katharine Ross, who set up Midland Warriors, Intersport Elverys and the Ross's share a passion for local, grassroots rugby.
From a pep talk to the pitch, and sporting the Official World Cup training range, Robbie took the young athletes on an exuberant training session. Flagged by coaches and spectators, the Irish centre put the Midland Warriors to work.
With adrenaline levels easing Robbie sat down with Katharine and Graham Ross to chat about all things rugby.
Their passion for rugby in their daily lives was evident when Katharine and Graham described how their love of the sport led them to set up Midland Warriors.
Talking about the ins and outs of everyday life in Midland Warriors, the duo spoke to Robbie of how they grow the club in the community.
Robbie spoke about his everyday life as a professional rugby player. He described how he grows as a player, by making sacrifices and by committing each day to rugby. From video sessions to gym sessions, training days to set plays, the life of a professional athlete takes passion, grit and determination.
Robbie, Graham and Katharine also spoke about their respective preparations for the World Cup. The World Cup warm-up games commence in August. Meanwhile, as Robbie and his teammates tog out for their first game, the Ross's will be busy hosting events in their rugby club (KO for Ireland's opener, vs Scotland, is at 8.45am).