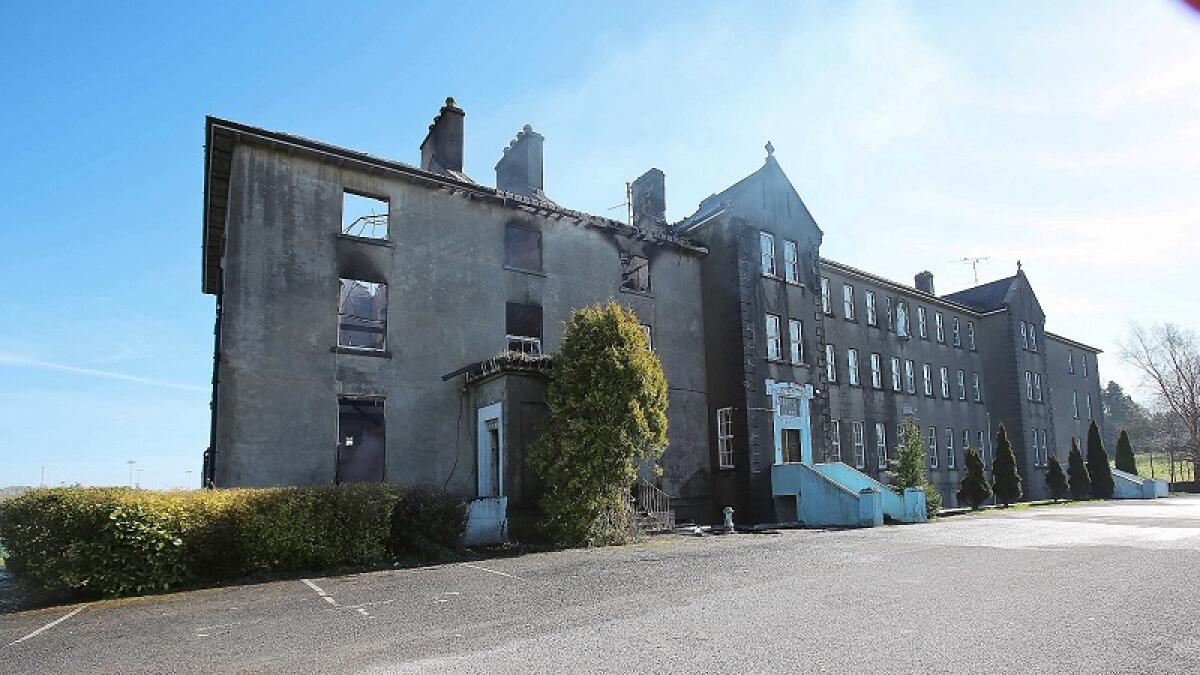 Work approved that could pave way for €6m sheltered housing scheme
The Marist Brothers have been given the go-ahead for repair work on the fire-damaged Hermitage building in Athlone, which could pave the way for a €6m sheltered housing scheme.
Westmeath County Council recently approved a planning application from the Marist Brothers to repair the damage to the building caused by a major fire in March 2018.
The plans involve the reconstruction of floors and the roof of the building, which is a protected structure.
Some of the walls are also due to be repaired, while it's proposed that new timber windows would be fitted.
The refurbished property is also being lined up as part of a possible sheltered housing scheme on the site.
A letter from an architect, which was included as part of the planning application, stated that it was proposed to repair the building by "restoring the external fabric and restoring the interior to a limited extent, leaving it suitable for conversion to a new use."
The letter refers to "a proposal to convert the entire former boarding school, of which this building forms part, to housing units by the housing agency Tuath."
Separately, Tuath, the voluntary housing association, also recently advertised for design consultants for the development of up to 46 one-and two-bedroom units proposed for a project encompassing the existing building and a building to be newly constructed.
It involves a 'compatible living' sheltered scheme for elderly tenants and those with similar needs.
Tuath's proposal includes the demolition of existing school sport changing rooms, as well as various sheds, handball alleys and other secondary buildings.
A second road is to be constructed for school traffic and a clear boundary between the school land and the housing development is also to be created.
A total of 28 residential units are proposed for the existing building: seven each on the lower ground floor, upper ground floor, first floor and second floor. For the new buildings, the plans say it would be possible to construct up to 18 units in four three-storey blocks, each with two two-bed units per floor. However, they say a higher density could be agreed with Westmeath County Council.
The plans also mention the possibility of providing day service at basement level, or alternatively including a new purpose-built day service building for social and support activities.
The planning application stated that the building was constructed around 1860 and was converted into a school around 1900. In 1943, it was incorporated into Our Lady's Hermitage Boarding school.
In more recent decades, it has served as a drug and alcohol treatment centre, and as a premises for the town's Gaelscoil.
SEE HERE for a separate story on a proposed residential development at the former Our Lady's Bower in Athlone.