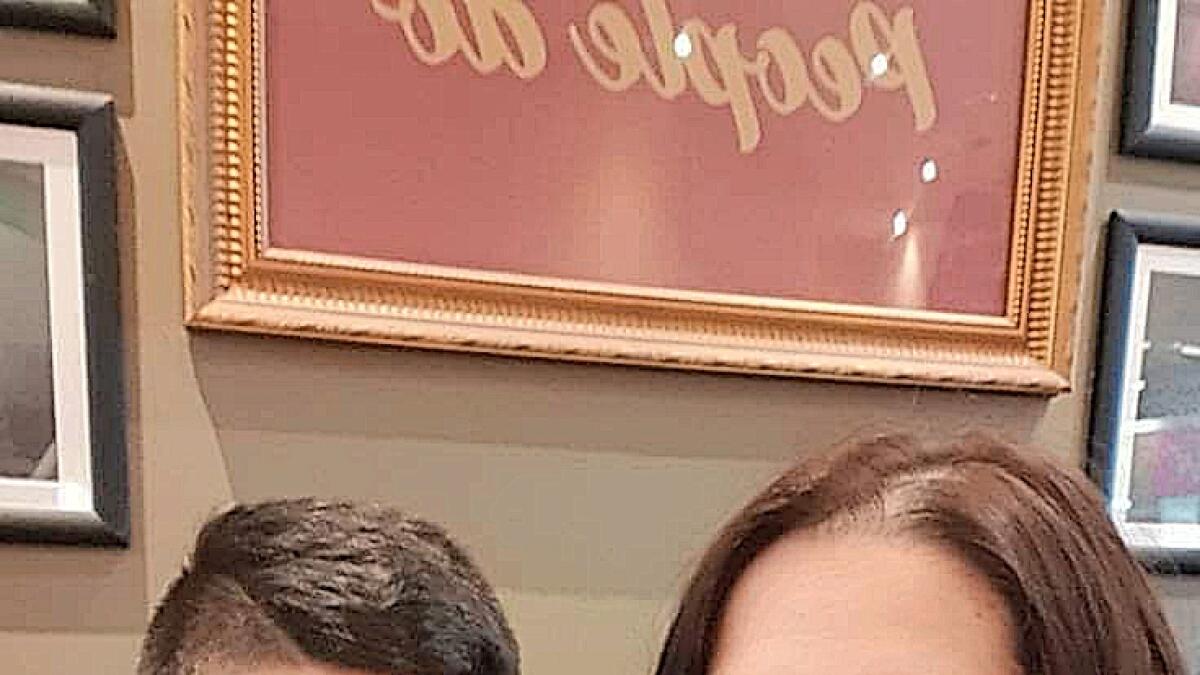 'We have dreams too'
"We have dreams too," the poignant message to the Taoiseach alongside a drawing of a house from Genti Alibeaj (13) who lives in a mobile home in Athlone Accommodation Centre in Lissywollen.
A student of St Mary's NS, he made the placard as part of an online campaign run by the Movement for Asylum Seekers in Ireland (MASI) asking youngsters to write messages to Leo Varadkar and his Ministers calling on the government to grant papers to all asylum seekers, including children with the hashtag #papersforall.
A spokesperson for MASI said Genti's drawing showing the house he wants and his reality of living in a caravan was shared on their social media accounts and sums up starkly the difficulties of direct provision and how children view their lives there.
"I cried, because these days all of the world is locked in, and everything is about health. Yet, he is thinking about dreams. He has a lot of dreams. He just wants to have papers to have a house," his proud mother Daniela, who hails from Albania, told the Westmeath Independent this week.
Living in direct provision is not easy for adults, but for children it is really hard, said Daniela.
"When friends ask where do you live? It's hard for him to say where he lives," she said sadly, adding he can have friends over for visits but not to stay overnight, something that upsets him a lot. All he wants is a home of his own and freedom to achieve his dreams.
When they came to Ireland almost three years ago, Daniela explained that they had no English at all, but since then, they have all learned the language, love Ireland and really want to stay.
While she feared going into detail, she said her husband and their family no longer felt safe in Albania and were forced to flee their homeland.
Acknowledging direct provision is challenging, Daniela is clearly a positive person, who has tried to make the best of living in Lissywollen and made good friends there. Last June, she was given permission to work and is proud to be part of the cleaning team in Athlone Towncentre, while her husband works in construction in Dublin.
"I want my status and I'm free then. I can give education to my children. ..This is my dream I want to give education to my children. To do that, we need our rights," she said, adding that Genti is a talented artist and loves basketball, and his sister Vionela (9) is learning violin and dance, all of which she can pay for because of her job.
A trained hairdresser of 12 years standing, the young mother had her own business back home, and having trained in nails since she came to Ireland, it's certainly something she'd like to return to and open her own salon if she got her status.
In saying that, Daniela said she feels extremely lucky to be able to work where she does, many other asylum seekers are not so fortunate and cannot get permission.
"I feel lucky in my job, I'm proud of myself," added Daniela, thanking her colleagues in Athlone Towncentre who have been so kind and helpful to her since she began working there.
Reflecting on Genti's message to the Taoiseach, she ended: "I'd like papers for all, not just for me".