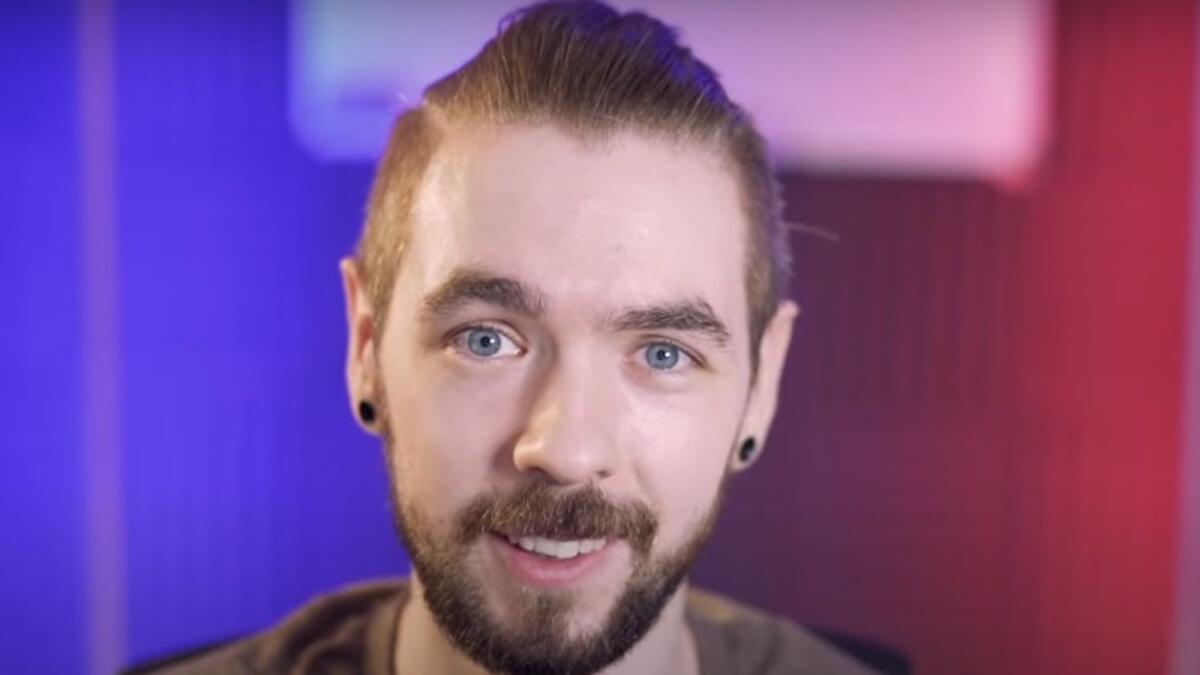 Local YouTube star trending on his return after internet break
Local internet superstar Sean McLoughlin, a.k.a. 'Jacksepticeye', had the number one trending video on YouTube this week, as he returned to making online clips after a break of over a month.
The Brighton-based former Athlone IT student, who is originally from Cloghan in Offaly, recorded a 22-minute video on his return to YouTube which was uploaded yesterday (Tuesday) and has already been viewed almost two million times.
The video was the top trending clip on YouTube at one stage, and at the time of writing it was still among the top 20 trending videos internationally.
At the beginning of July, Sean announced he needed to take a break from regularly posting clips to his YouTube channel, which has over 24 million subscribers.
"My mental health is just kind of all over the place," he said at the time.
"It's not bad - I'm not in some sort of dark, deep hole or anything - my brain is just kind of exhausted from uploading all the time, and seeing all the stuff that's going on, and interacting with the internet the way I have been. I just need to step back from it a little."
In the video he posted on his return yesterday, he said he felt much better after stepping away from the online world for a while.
"I was trying to completely disconnect from the internet in general. I took an entire week away from social media and YouTube, and then came back and realised I didn't miss a damn thing. So I took even more time away, and even more time away, and it's great.
"I don't know if you guys realise how amazing it is to disconnect your brain from so many different people's opinions on the internet. It's wonderful.
"I finally heard what my own thoughts were again. They were s***e, but I heard them!" said the 30-year-old.
"The fact that I was able to take some time away and reorient my brain, and come back happier and healthier and lighter than I was, is just wonderful."
The majority of his YouTube content has been based around video games, and he said this week that, while he will still be making the same types of clips, he doesn't think he'll be uploading videos as regularly as he has in the past.
"I don't think I'm going to be a daily YouTuber anymore. It's just very unfulfilling... a lot of it is just doing it for the sake of doing it.
"I'll still do the same type of content but I'll just make sure that I'm not padding out the days in between with 'filler' videos," he said.
Sean, previously studied hotel management in Athlone IT, earning a Bachelor of Arts degree, and lived in the town for a number of years before moving to England in 2017.
He was named this year on Forbes magazine's '30 under 30' list of Europe's top young innovators, entrepreneurs, and leaders. The magazine estimated that he had earned $11 million from YouTube and his business interests last year.
He has also been involved in a number of significant charity initiatives, including an online fundraiser to help in the battle against Covid-19, which raised €600,000 in April.
Sean also recently set up his own coffee company, Top of the Mornin' coffee, named after a YouTube catchphrase of his.
You can view the video he posted on his return to YouTube here. PLEASE NOTE: Video contains strong language and is very loud in the opening few seconds: