Mairéad recalls 'surreal moments' as she bows out of inter-county scene
Most people like to joyfully celebrate milestone birthdays, but Mairéad McCormack will always associate her 30th last September as the day of the knee operation which effectively ended what has been a glittering camogie career in the Westmeath jersey.
The Streamstown native has called time on her inter-county career, just weeks after another great stalwart Pamela Greville made the same decision. While the latter will forever be linked solely with the small ball game, Mairéad initially played Gaelic football for the Lake County as a teenager.
Mairéad takes over: "I did my cruciate twice, the first time aged just 16, and I did it again a few years later. Also, there's a hole in my patella, and then the knee needed an operation in September.
"With all this hardship, I went back running lately and I'm just not able to do it well enough to keep me at inter-county standard.
"However, I'm hoping to be OK still for club fare in both camogie and football (with Castletown Geoghegan and Kilbeggan Shamrocks respectively). I would like to help them out in some way, even if it is not a full match, maybe to get another year and take it from there.
"I can rest for a few weeks at club level if necessary, but not so with the competition for places for the county," she adds.
Her second cruciate surgery came before Peter Leahy's charges famously won the Mary Quinn Memorial Cup in 2011. However, football's loss was camogie's gain, and Mairéad went on to play crucial roles in two of Westmeath's most memorable days in the sport.
She will always be remembered as both the captain and the scorer of the all-important goal when Westmeath sensationally defeated Galway in the All-Ireland intermediate final in 2019.
"Getting to lift a cup and make a speech in Croke Park is what you dream of," she reflects. "As regards the goal, I'm not one of the biggest scorers, so that was lovely - a surreal moment.
"As I ran out from the goals after scoring I couldn't hear anything at first and then it just kind of clicked."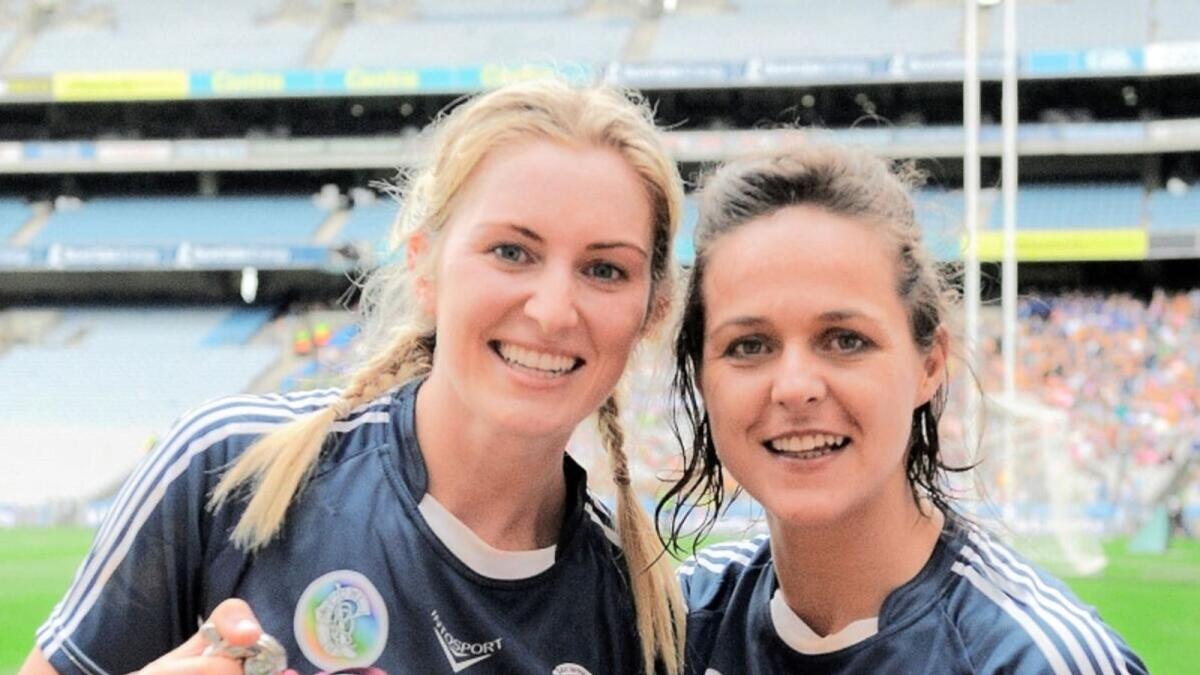 Mairéad is particularly conscious of the fact that Covid-19 meant empty stadia just a year later, with the 2020 intermediate final not even played at GAA headquarters.
However, the premier junior success against Dublin two years earlier actually meant more to her, as she explains: "Playing alongside my sisters, Edel and Joanne, was a bit more special. The three of us heading from the same house was extra special. The monkey was off our back after that, as we had won an All-Ireland in Croke Park, and the intermediate was a bonus."
The reward for the 2019 victory was a slot in the All-Ireland senior championship in the weird year that was 2020.
"I got to play in the Leinster championship against Meath at the start of year, but the operation ruled me out of the Limerick game [an historic debut victory in the top tier for Johnny Greville's charges].
"I had mixed emotions that day, to be honest. I didn't go to the game. I work in a nursing home in Clara and didn't travel because of Covid. Naturally, I was delighted for everyone involved, but a little jealous at the same time," she states with refreshing honesty.
Mairéad is happy that she is departing the inter-county scene with camogie in very good health.
"If you attend underage games in Westmeath, you will see players of huge potential in the county. Pamela and myself may be gone, but you can't depend forever on the older players. There is no shortage of talented players coming through," she concludes.