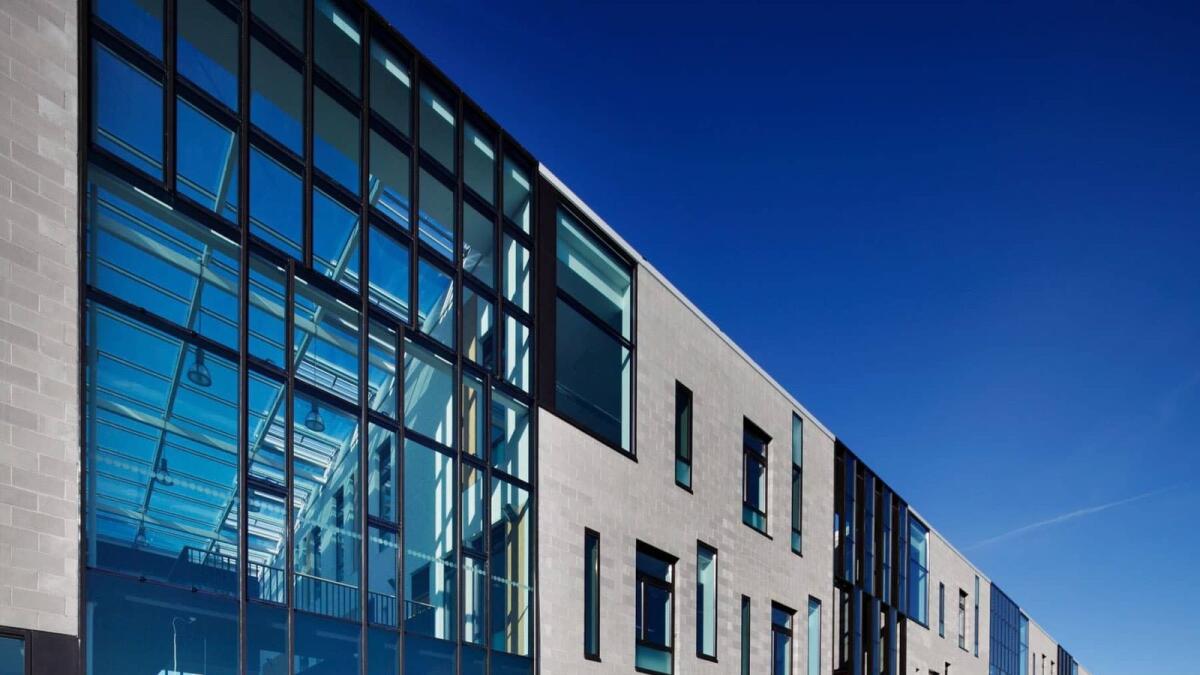 AIT joins forces with other third level institutions for €42m AI research activities
(Above) The Engineering Building at AIT.
AIT has joined forces with other third level institutions for research into artificial intelligence.
The IT was one of four institutions, along with NUIG, MTU and MU to announce today that it was joining ADAPT, a Science Foundation Ireland (SFI) centre for artificial intelligence driven digital content technology research . Eight academic institutions are now partnered with ADAPT, including TCD, DCU, UCD, TUD, AIT, MU, MTU, and NUIG.
The news about AIT and the three other institutions joining ADAPT came as the Minister for Further and Higher Education, Research, Innovation and Science Simon Harris announced an investment of €42 million to extend the centre's research activities for the next six years.
According to Minister Harris, the significant government investment reflected "Ireland's position as a world leader in research and innovation" and a need to ensure the country was prepared to address future "global societal and economic challenges."
Welcoming the announcement, Dr Niall Murray, an SFI-funded investigator with ADAPT, said, "We, in AIT, are delighted to formally join this leading global research ecosystem in AI-driven content technology. The scale and scope of ADAPT enables us to collaborate with international researchers based across the eight partner institutions as well as in Europe, but also to apply our own research expertise in new domains, supporting our regional industry partners through the ADAPT centre."
He continued, "AIT contributes its experience and expertise in Quality of Experience of AR and VR to the ADAPT team, and we look forward to further extending our own research ambitions in terms of human-centric artificial intelligence with such immersive technologies and from a team perspective, grow our ADAPT@AIT group here in Athlone through the support of a globally recognised research centre."
This was a sentiment echoed by Dr Máire Brophy, Dean of Graduate Studies and Research at AIT, who added, "This is a great example of collaborative research and the unique perspective AIT researchers bring to that collaboration. The ADAPT centre is widely recognised as a world-leading research centre in digital content technology, and the formalisation of this partnership signifies an exciting new step for research."
Welcoming the €42 million investment from Science Foundation Ireland, Director of ADAPT Prof. Vincent Wade said, "Ireland is facing challenges in climate change, in health and in building a resilient economy. We see that investment in higher education is vital to address these challenges and allows us to create breakthroughs in digital content technologies, to train the next generation of researchers and innovators, transfer knowledge into Industry, create new jobs, and help our society to live digitally successfully".