Big variety of projects at environmental awards
Image 1 of 2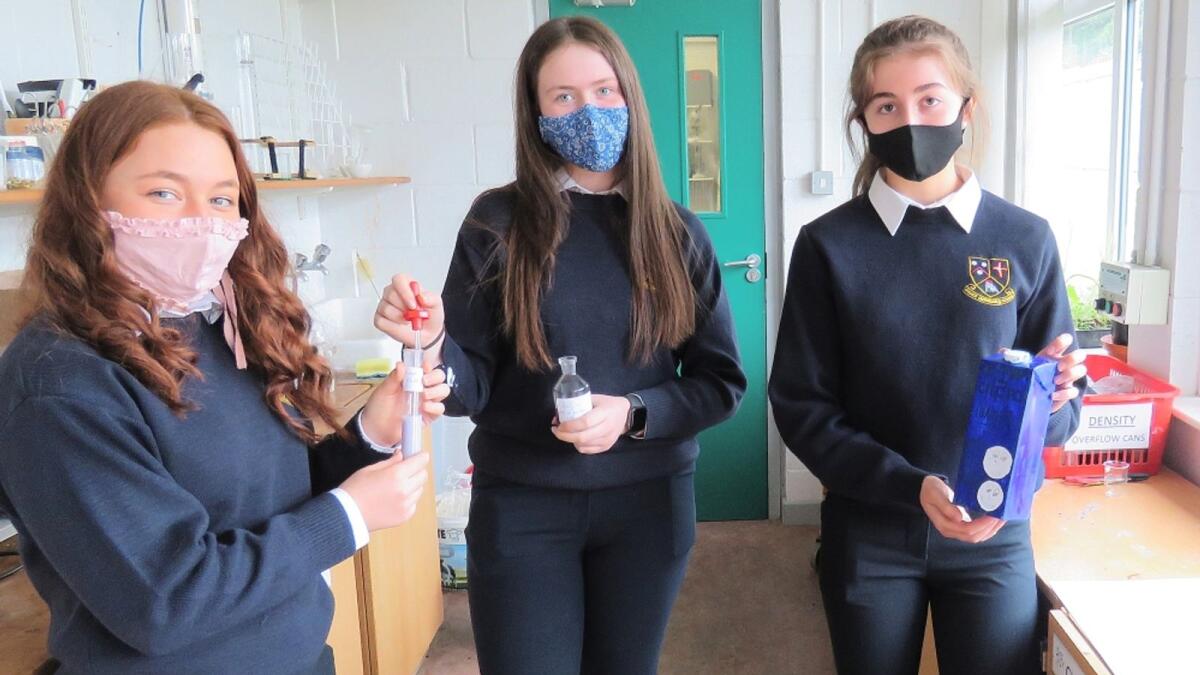 Image 2 of 2
Previous
Next
Three groups of Moate Community School TY students presented their projects to the judges at the semi-finals of EC0-UNESCO Young Environmentalist Awards this week.
Each group prepared a five-minute presentation on their actions in creating awareness of their community and environmental issues. The students presented to five judges on a virtual Zoom call. The judges posed interesting questions and hugely encouraged their activities.
Saoirse McGuiness, Sarah Browne, John Brady, David O'Reilly and Caitlin Finneran represented the Sensory Garden group. The group have been further developing and maintaining the sensory garden in Dún Na Sí Amenity Park. The focus this year was on an interactive Wooden Xs and Os Puzzle which they created with the young adults from St Hilda's. With schools closed during the second term, students had regular Teams and Zoom meetings with St Hilda's. The students are using social media to create awareness of their project, making a TicTok video of their activities. Following on from their major achievements at the BT Young Scientist competition, Joyce Conway, Laua Conlon and Áine Maxwell are presented their project 'Stop spoiling milk, start seeing changes to YEA'. Their project highlights the problems of milk wastage and its impact on greenhouse gases.
The girls are taking a number of actions based on their findings, including supplying local primary schools with a resource pack including recipes to use spoiled milk and science experiments. They are also asking people in the community to complete surveys to help with the development of their prototype milk carton.
The Bird Feeder Infection Problem is the project by Émer Killian, Labhaoise Foley and Kaytlin Flynn. The students did a lot of research and experiments on bird feeders for their BTYSE project. They are now raising awareness of the pathogens found on garden bird feeders and reducing their spread of these pathogens among Irish wild bird populations.
The group are creating a prototype bird feeder that would prevent diseases and also would come with a cleaning guide. They gained a lot of advice from Niall Hatch (BirdwatchIreland.ie) which they are sharing on their Facebook page. They also organised a competition with primary school children to see who could make the best bird feeder.
The final of the Young Environmentalist Awards takes place at the end of May.