Athlone man's fashion label becoming increasingly popular
When Athlone's Luke Dully started his own fashion brand, in May 2019, he couldn't have imagined that less than a year later the country would be effectively shut down by a global pandemic.
But with determination and persistence the 26-year-old continued to develop his business and, despite the turbulence of Covid, his Walker & Hunt label just celebrated its second birthday with an eye on expansion to new markets overseas.
Speaking to the Westmeath Independent, Luke said he learned a lot during the last 24 months and expressed gratitude to the public for supporting Walker & Hunt to date.
"I made a few mistakes here and there but I stuck it out and thankfully, from the start, people bought into it," he said. "Because Ireland is a small place I thought people might say, 'Who do you think you are? The next Ralph Lauren?'
"I thought I'd have to convince people outside Ireland to like the brand before people in Ireland would buy into it, but it actually turned out to be the opposite."
Describing the style of the Walker & Hunt range, he said he wanted it to be classical and timeless.
"I could see there had been a massive push towards leisure brands and streetwear brands. There was nothing really classical, simple and sophisticated that I thought a young professional would want," he said.
"Timeless fashion is what I'm trying to go for. The days of wearing suits to work are more or less gone, so I'm trying to go for that corporate smart-casual look as well."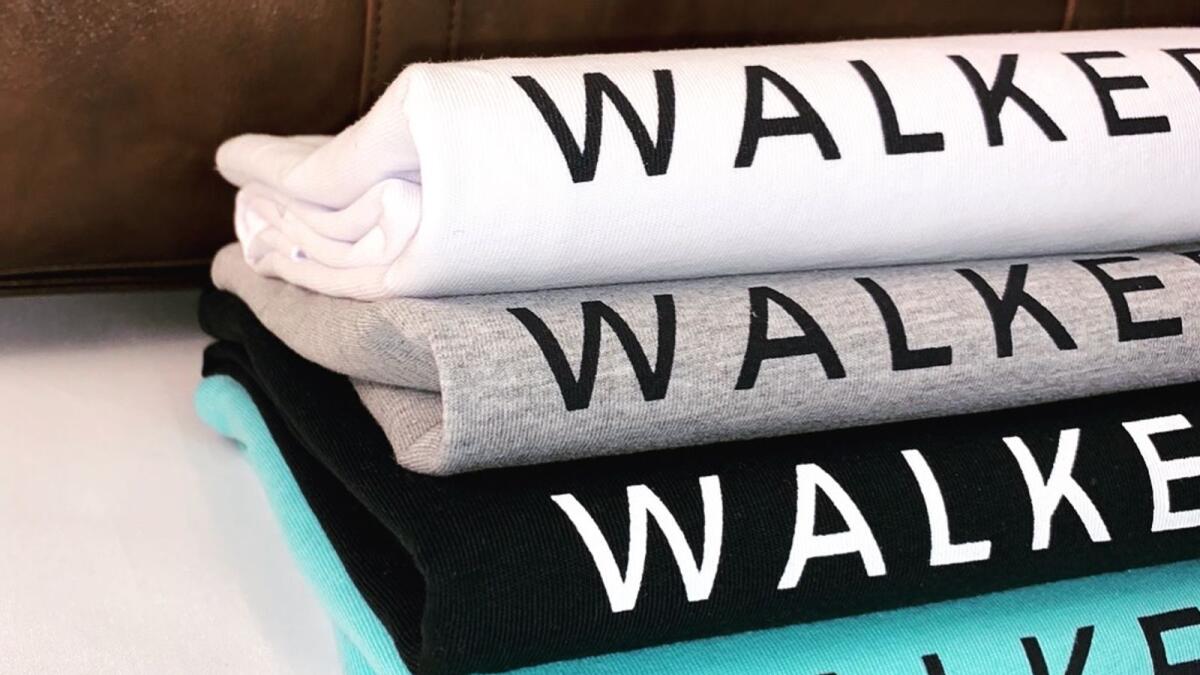 In the lead-up to Christmas for each of the last two years, Walker & Hunt has had a pop-up shop in the Athlone Towncentre, and the range is currently stocked in 21 shops around Ireland and the UK, with plans to start exporting to the Netherlands early next year.
A native of Coolevin Park in Coosan, Luke is a son of Edel Garavan and Padraig 'Dutchy' Dully, who's well-known for his involvement in football and lined out for Athlone Town and Shelbourne, among others, during his playing career.
After attending Coosan NS and the Marist College, Luke studied Commerce with Economics at college in Galway.
He began working as a financial analyst for Accenture in Dublin, and in 2017, with the idea for Walker & Hunt already in mind, he and some friends spent a year living and working in Austin, Texas.
One of his jobs in the Lone Star State involved working for Kendra Scott, a jeweller and one of the youngest self-made millionaires in America.
"I started working (at Kendra Scott) for the Christmas period and she was shipping out 40,000 orders a day," he recalled.
"I saw the jewellery sitting there in cardboard boxes, saw how successful she was, and thought that if I could come home and do something that was even a fraction of that scale it would turn out alright."
After returning home in 2018, he got to work on making his fashion label a reality. A number of different brand names were considered before he eventually landed on Walker & Hunt.
"The idea was for a double-barrelled name, something with a heritage feel," he said. "Some of the other names we had come up with, you'd be cringing if you heard them!"
Luke explained that the Walker & Hunt range is created with the aid of a fashion designer who produces 3D virtual displays of each item before it's approved for production, and manufacturing then takes place across a number of factories in countries such as China, Portugal and Turkey.
Once the brand got up and running in May 2019, EJ Menswear in Sligo became its first stockist. Luke recalled the challenges of trying to gain momentum in those first few months.
"Any money I brought home from America went into it, and I had to borrow money to help get it off the ground. The cost of just bringing the stock in was €25,000 to €30,000, and in factories the minimum order quantities are quite high.
"I was driving around the country with a clothes rail that I bought from Argos, going into shops to try to sell the clothes: 'This is my brand I'm launching, would you be interested in stocking it?'
"To be fair, one or two shops bought into it, and others probably laughed me out of the shop under their breath. But that was all part and parcel of the learning process."
He received a major boost in August of that year, when a Walker & Hunt stand that was set up for a week at the Dublin Horse Show proved hugely popular.
"People loved it - we sold out of our best-selling (items) in the first three or four days," he said.
"That was great, because when you're going through a low point it can be horrible. If the sales aren't coming in, the boost of confidence that comes from someone saying, 'this stuff is lovely' helps you get out of bed in the morning."
Luke said one of his fondest memories during the last two years involves a photo of his grandfather Paudge Dully, who sadly died in December, wearing a Walker & Hunt top.
Currently, across the Midlands, the brand is stocked in John P Foy's in Mullingar, Guy Clothing in Tullamore, the Man's Shop in Newbridge, Whelan's in Naas, and Manley's Menswear in Athy.
Looking ahead, Luke was hopeful that Walker & Hunt would have its own stores at some stage.
"I definitely don't think retail is dying off anytime soon. It might slow down - online is definitely having an impact - but I don't think it's dead or dying at all.
"People still like a day out shopping. They like the in-store experiences, and the loyalty is still there towards shops."
There is an online shop on its website (walkerandhunt.com) and Luke said he was hoping to start exporting to the US in the next two to three years.
"If we had a physical presence there it would be massive, especially when it's a new brand," he said.
One thing he is still grappling with is how to respond when he's out and about and sees someone wearing a Walker & Hunt item.
"I don't know if I should go over and shake their hand, or pretend I don't see them, or give them a nod. I don't know what way to react to that!" he laughs.
Hopefully it's a problem he will be encountering more and more as time goes on.