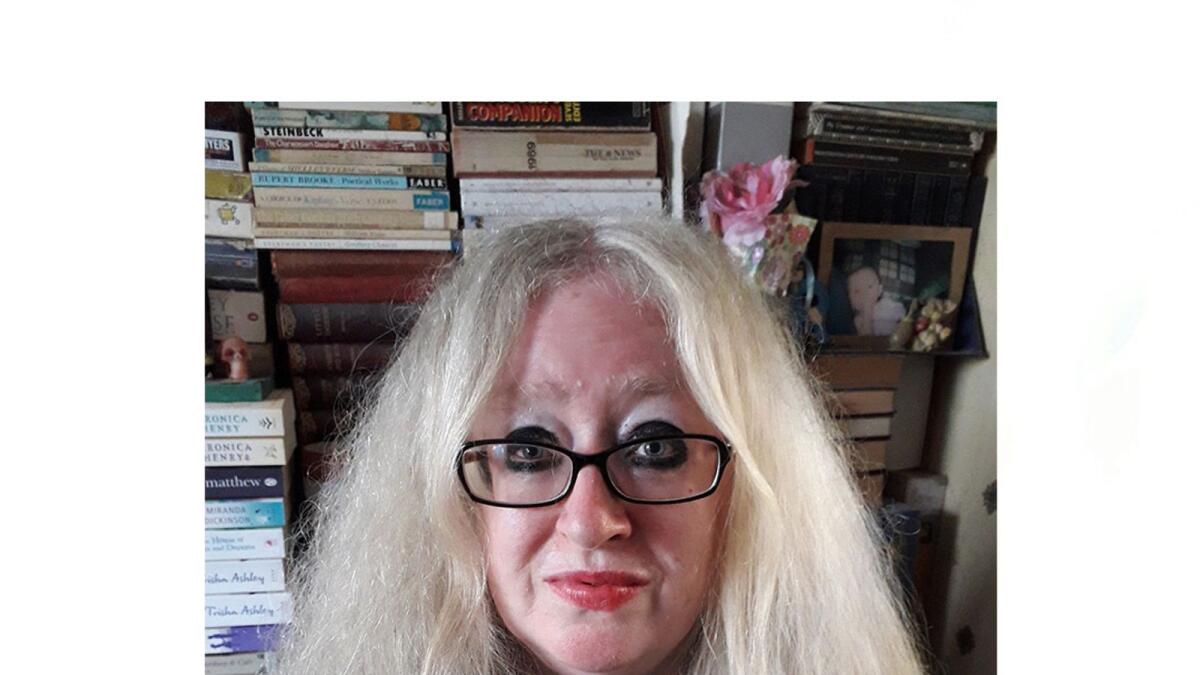 Athlone writer releases second novel in trilogy
A writer from Athlone has recently released the second novel in her trilogy being published by Poolbeg Press, which has published the likes of Maeve Binchy and Marian Keyes.
Sandra Harris, originally from Cork, moved to Athlone when she was ten years old and considers herself to be from Westmeath, having lived here for 12 years.
"I scarcely remember living in Cork, so to be honest I feel more like I come from Westmeath because that's the part of my earlier years that I remember the most," she told the Westmeath Independent.
"I spent my secondary school years in Our Lady's Bower in the late eighties. It was at the time when Sr Christopher was in charge, and there was a great English teacher there called Josephine Moloney. She always told me that I was good at writing and that I should take it up when I leave school, so she was probably the first person to encourage me."
Sandra went on to study English in the University of Ulster in Coleraine, but only completed two years there. She then had her first child and moved to Dublin, where she has been living ever since.
"I stopped writing for a while because I had my first child," she explained. "I was a single parent so writing kind of had to go out the window. When I was 35 I had my second child Reuben who is autistic, so all my time went into looking after him."
Turning 40 was a pivotal moment for Sandra, and she decided to return to writing.
"At that age I had to go back to writing or else I never would have done it. I had made little attempts at it over the years and worked on little things but always put them aside.
"So in 2009 I decided to join a local writers' group that met in the library once a week, and that was it really. I haven't stopped writing since."
Sandra took to the open mic stages of Dublin between 2010 and 2014 where she performed her poetry, which she describes as "humorous poems about bad sex and failed relationships."
"Open mics were huge at the time, and unfortunately they've all gone due to the pandemic. I self-published a book of those poems and I even considered a stand-up comedy career for a while, but I prefer writing at a desk and just all came to a natural end for me."
Having home-schooled Reuben for seven years, he then enrolled in a special school in Dublin in September 2018, which was the start of Sandra's journey to writing her 'Thirteen Stops' trilogy.
"Before he had a place on the school bus myself and my daughter Lisa had to take him to school on the Luas every single day.
"We were riding the rails four times a day every day for about a month and there are thirteen stops between Sandyford and St Stephen's Green. One day I was coming home and I wrote down the names of the stops and I had the germ of an idea, which was to write something about these thirteen stops and the people who might be getting on and off at them.
"I was getting a really good look at the people on the Luas and my kids always said that I was being nosy but I just couldn't stop looking at them, seeing what they were doing or what they were wearing or if they were in conversation with someone or having a passive aggressive argument."
At the end of that month, Sandra had the plot of the first novel complete, and she was determined to get it published commercially.
'Thirteen Stops' was published in January 2020 and follows the lives of different characters as they take the same journey that Sandra did every day, and its sequel 'Thirteen Stops Later', which follows the same characters several months later, was released this year. A prequel called 'Thirteen Stops Earlier' is due out next year.
"I was very lucky to find Jonathan Williams and he got me in contact with Poolbeg Press, which is really the home of women's fiction. People like Marian Keyes, Sheila O'Flanagan and Maeve Binchy would have all started out there. I'm delighted to also be starting out there because they all went on to do fantastic things afterwards."
"Self-publishing is difficult. I couldn't even tell you all the myriad of writers who try to get published and then self-publish on Amazon.
"It's just as hard to get yourself an agent and a publisher, but I was actually surprised at the ease at which I got to that level. I don't want to say that it's easy, but it's like it all fell into place with my son going to school, me being free to write more and having written something that I knew would have a commercial appeal."
After the third book is released, Sandra says she would like to pivot into horror writing.
"Even though I'm immersed in chic-lit at the moment, it has always been a desire of mine to write the perfect horror novel like The Shining and Psycho. I haven't gotten around to that yet but it's on the list.
"I've pretty much achieved a lot of my dreams just by doing this trilogy, but I'd like to go on to become well-known, or to be known as the new Maeve Binchy if there was a place for me to do that," she finished.