Tullamore's Lisa launches new loungewear range
Tullamore's Lisa McGowan of Lisa's Lust List fame has launched her own range of smart and stylish pyjamas.
Not content with inspiring the contents of our wardrobe on a daily basis, Tullamore's Lisa has just launched the perfect pair of pyjamas – they are unashamedly feminine and pretty.
Irish women will live in these super-chic sets owing to their comfortable, easy fit, smart design and quality fabric. And best of all, they are only €59. They're the ones you'll want to change into as soon as you get home. They are perfect for sleeping, lazy Sunday mornings with the paper, Netflix binges and more.
Style blogger and influencer Lisa is the content creator of Lisa's Lust List and has over 300,000 followers on social media – Instagram and Facebook. Her love of fashion and good taste has led to her sharing her fashion tips and styles with Irish women. Last year she launched her own perfume and aftershave and this year, she adds to her brand with her Lisa&Co. pyjamas.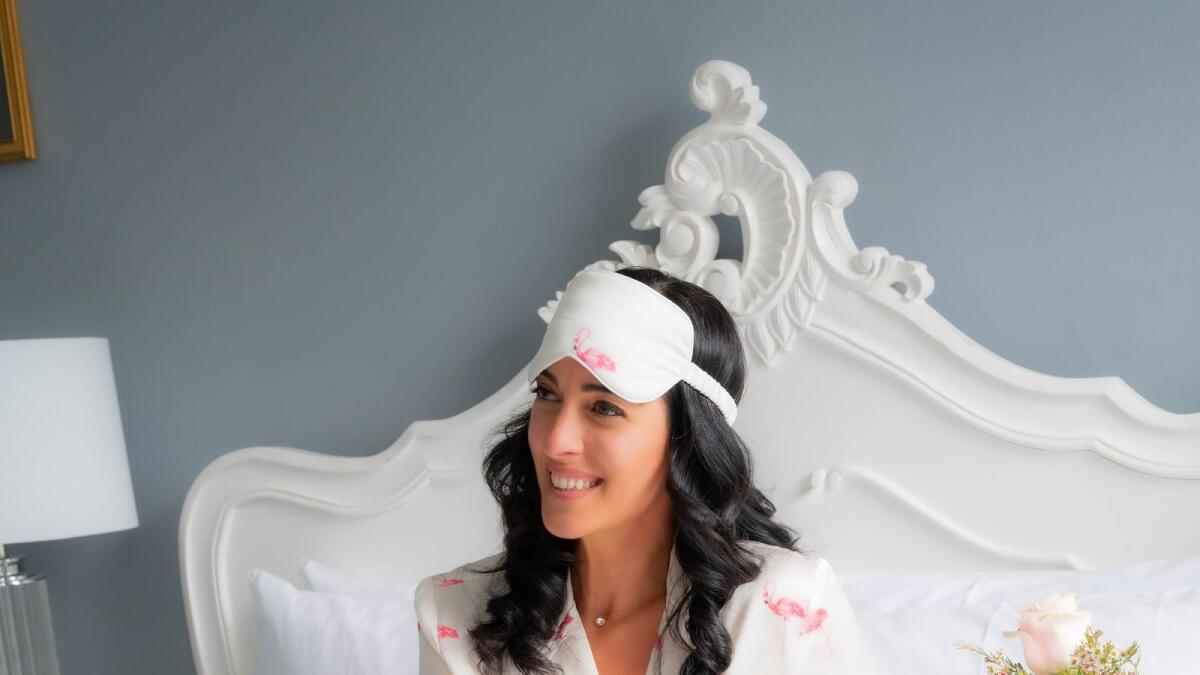 Lisa noticed that we are doing just about everything from home, so pyjamas serve as more of a uniform than something to slip into your sheets in. She wanted to design something that reflects that – a look that is somewhere in between day and nightwear.
The result is these super-soft sets that come in two styles – flamingo and fern. She fully designed both herself from the fabric choice, shape and the design to the colourways. The v-neck top, with dropped shoulders and long sleeves, is cosy yet flattering.
The button-through top, the gently elasticated waist and the tapered legs make them soft, stretchy and slouchy. With sizes ranging from 8 to 22, Lisa makes it possible for everyone to find a great pair of cosy pyjamas. She has added in an eye mask and scrunchie for home spa days.
Shop Lisa's Lust List pyjamas on the Lisaslustlist.ie website.