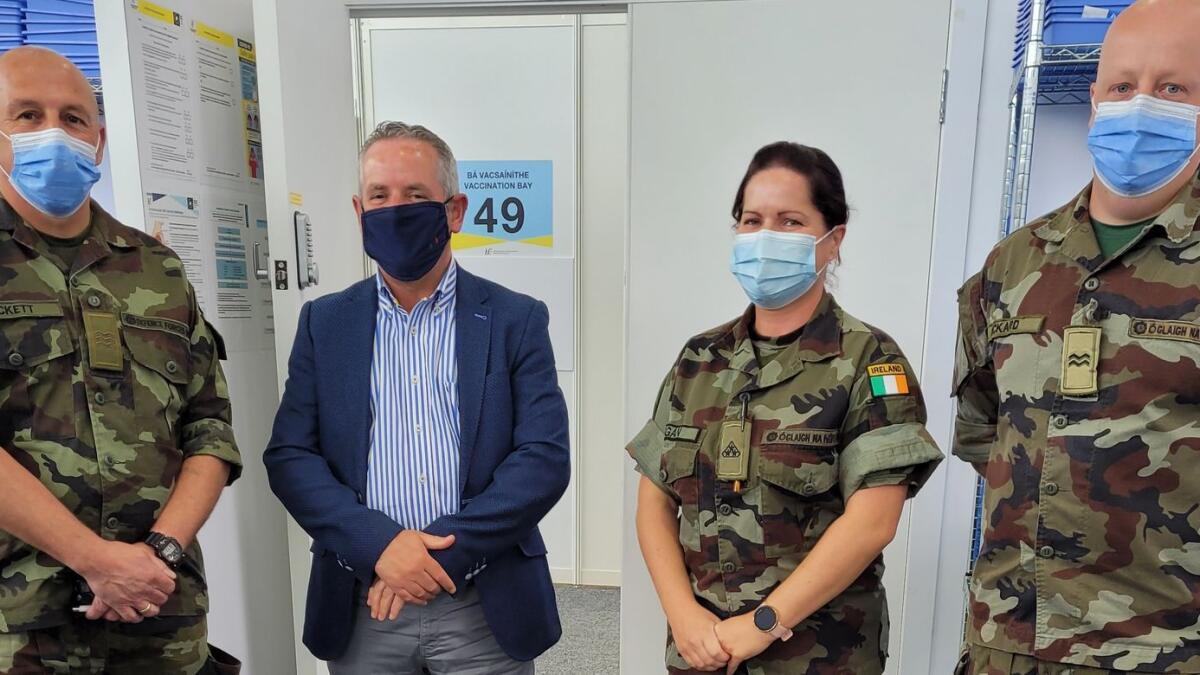 HSE chief visits Athlone vaccination centre
CEO of the HSE Paul Reid visited the Covid-19 Vaccination Centre in Athlone IT on Sunday morning where he met with and spoke to many staff on duty.
He complimented them on their work and commitment vaccinating over 60,000 people since the local site first opened.
In mid-July, the vaccination centre in Athlone IT announced it had reached the 50,000 vaccines administered milestone, just three months on from when it first became operational.