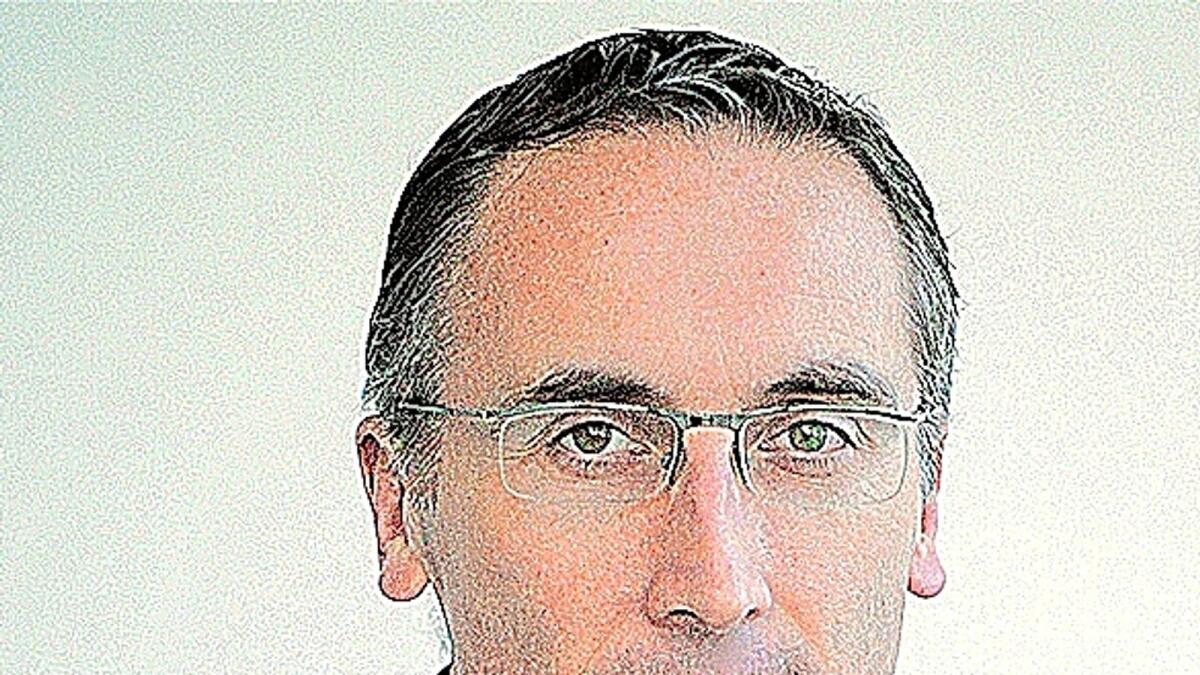 Dog foulers to be told to "clean it up, you dirty pup!
A very successful campaign to rid the city of Galway of the scourge of dog fouling using luminous spray painting of dog mess is due to be rolled out in Athlone later this year on a trial basis.
Cllr Aengus O'Rourke was loud in his praise of the Galway initiative when he tabled a motion at the September meeting of Athlone Moate Municipal District calling on the council to adopt the "very effective and successful strategies" used in other local authorities to deal with the age-old scourge of dog fouling.
"'Clean it up, you dirty pup' is the slogan that has resulted in a 55% reduction in dog fouling in Galway," declared Cllr O'Rourke, who explained that Galway County Council had spray painted the popular walkways in the city with the catchy slogan using chalk paint and luminous colours.
"I suggested that we use spray painting here and I was told it wasn't the done thing," said the former Athlone Mayor "but it has worked in Galway and in one Roscommon town where it's being used they have almost eliminated dog fouling altogether."
Cllr O'Rourke said all that was needed was "a couple of stencils, a can of chalk paint and off you go."
In the response to the motion, Westmeath County Council said its environment team is "always prepared to adopt innovative successful practices" and was aware of the "recent publicity" around a stencil marking and luminous paint spraying "of dog mess in Galway."
The council confirmed it is liaising with the individuals involved in the Galway scheme and had plans to "roll it out on a trial basis" with the assistance of the local Tidy Towns group.
Cllr Vinny McCormack supported the motion put forward by Cllr O'Rourke and said dog fouling was "a particular problem" on the Main Street in Moate, and people had "really noticed" how bad the problem was during the pandemic.
"I would usually be out walking with a buggy and there is nothing worse than coming home and finding the wheels of the buggy covered in dog mess, can you imagine how bad it would be for a wheelchair user, it's not acceptable in any situation," said Cllr McCormack.
"This disgusting behaviour has to be tackled," said Cllr Frankie Keena, who also supported Cllr O'Rourke's motion.
District Engineer Pat Nally said the council had been painting stencils on the footpaths of Athlone, but he said they must not have been having "the desired effect" if people were still complaining about dog fouling.
"The stencils in Athlone are nothing like the the ones in Galway, which are large, fluorescent and in your face, let's not knock it until we have tried it," said Cllr O'Rourke.
The Fianna Fail Cllr said the council had "failed as a local authority" to tackle the scourge of dog fouling "with their one dog, one bag approach, or whatever it is, so let's ditch that and do what works".