Athlone Castle, Luan Gallery and Abbey Road host busy Culture Night schedule
Previous
Next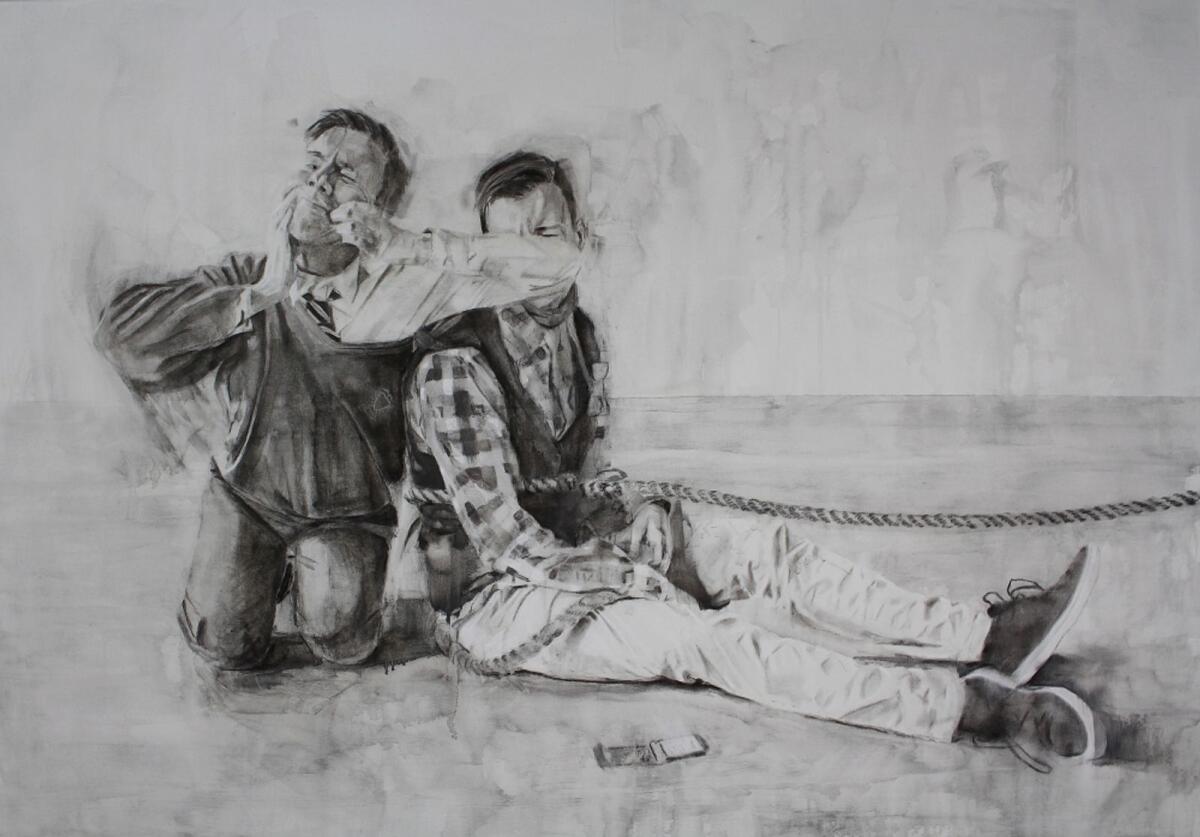 Athlone Castle, Luan gallery and Abbey Road Artists' Studios will once again open their doors to welcome those interested in exploring arts and heritage sites this Culture Night which takes place on Friday, September 17.
Culture Night visitors to Athlone Castle will enjoy free entry to the visitor centre and grounds between 4.30pm and 7pm (doors close at 7pm). The team will be on hand to give visitors an overview of the castle's incredible story from 1210 to modern times. Traditional board games and outdoor chess set will be set up on in the courtyard for visitors of all ages to enjoy.
In addition, Athlone Castle is delighted to host Athlone Little Theatre and their production of Lady Gregory's classic comedy 'Spreading the News' for Culture Night. Athlone Little Theatre will present two performances twice on this special occasion, at 4.30pm and 6.00pm.
The plot centres around the plight of the hapless Bartley Fallon who becomes the victim of fake news, spread by the hard-of-hearing Mrs. Tarpey and the gossip-hungry neighbours.
This one act play will be performed outdoors at a specially designated space on the castle grounds. Public health guidelines will be strictly adhered to, and as such there will be limited capacity and pre-booking is essential. The performances is subject to weather conditions.
Bookings are on a first come first serve basis, please register your interest by emailing info@athlonecastle.ie. There will be limited capacity in line with public health guidelines. For information on public health measures when visiting Athlone Castle please visit www.athlonecastle.ie
Across the road Luan Gallery invites the public to visit its group exhibition, Queer As You Are, which explores the gaps and fissures of queer presence within Irish history and considers how queer historical discourses, or lack thereof, populate our past, present and future. This is a great opportunity to view this incredible exhibition which ends on Sunday 19th September.
The exhibiting artists are Kian Benson Bailes, Stephen Doyle, Austin Hearne, Breda Lynch and Conor O'Grady.
The gallery will also be extending its opening hours until 7pm and staff will gladly provide an overview of the exhibition to those who are interested.
There will be limited capacity in line with public health guidelines. For information on public health measures when visiting Luan Gallery please visit www.luangallery.ie
On the opposite side of the Shannon at Abbey Road Studios, visitors will have the chance to experience the Open Studios from 5.30pm to 8pm, providing a unique, behind-the-scenes view of the artists' practice in their studios. Resident artists will be on hand to showcase some of their old and new work, and to explain their working process and inspiration to members of the public.
This is a wonderful opportunity to visit the studios of practicing artists in residence at Abbey Road Studios in Athlone. Artists Mimi Seery and Ciara Tuite will open the doors of their studios and share details of their practice and artwork in progress with members of the public this Culture Night.
Studio visits can be booked in advance on a first come first serve basis. Please register your interest by email to info@luangallery.ie There will be limited capacity in line with public health guidelines. For information on public health measures when visiting Luan Gallery or Abbey Road Studios please read www.luangallery.ie