Rare tractor left in a hedge for 30 years is brought back to life
A VINTAGE enthusiast from Moynalty who restored a rare model of tractor that lay in wreckage in a hedge for over three decades to take part in a charity run in memory of his mother says setting off on the journey was a "proud moment."
In what would usually take mechanic Teddy Cassidy (44) a whole year, he and his pal Paul Curran pimped up the red David Brown 880 in just over five weeks in order to have it ready to embark on a charity event for The Marie Keating Foundation.
Teddy completed the 300km journey from Moynalty to Killarney in County Kerry in 10 hours accompanied by Paul Curran and JJ Cassidy, who travelled by van behind him.
The Moynalty man put approximately 180 hours of work into restoring the limited edition model of tractor, of which just 3,000 were produced worldwide, and only 40 exist today, so he could take part in the run as a tribute to his mother, Maggie Cassidy who passed away from cancer in 2004 at age 62.
The piece of farming machinery that had lain dormant for 31 years proved to be worth all of the late nights, despite people warning Teddy that it would not last the journey to Killarney as a part of the Eastern Vintage Club event organised by James Carolan of Carolans Coaches, Nobber.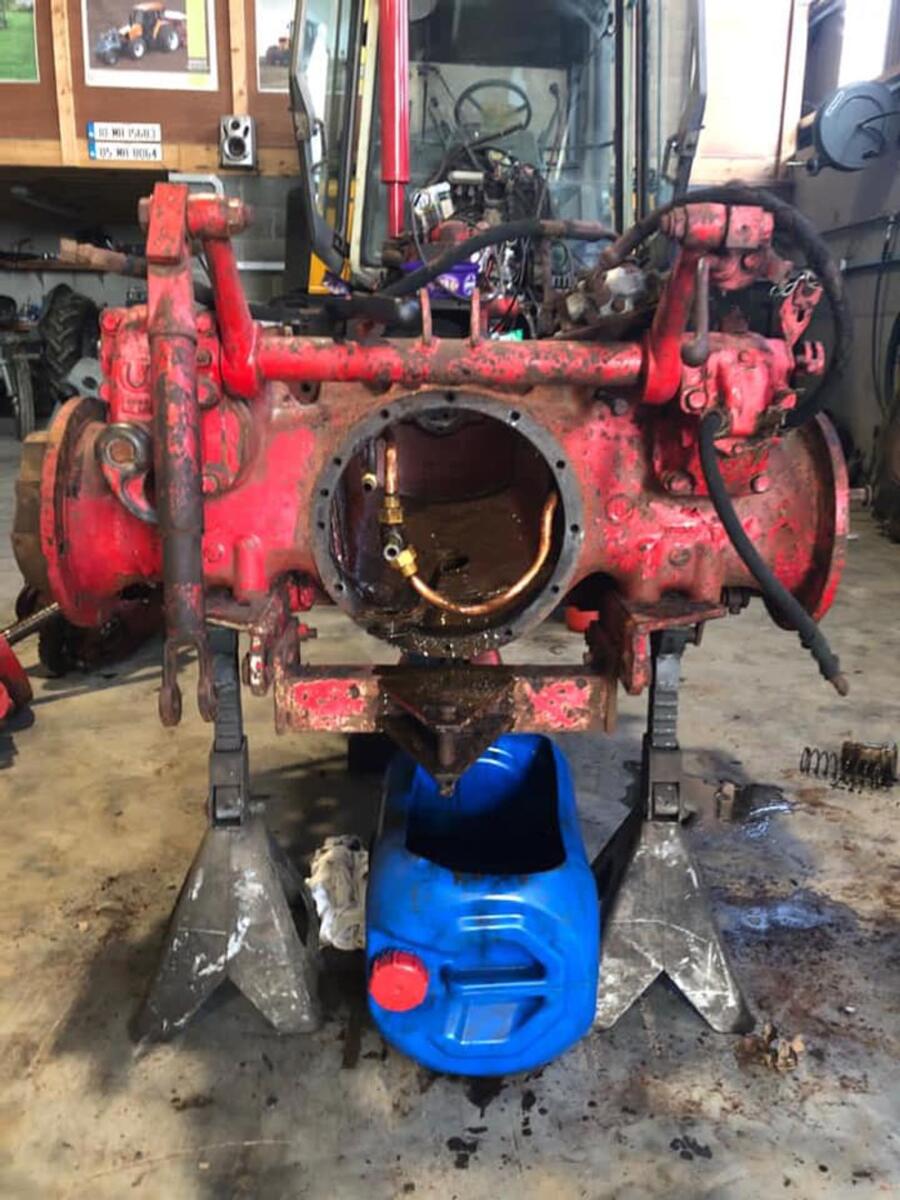 "It was a great achievement. When we suggested we were going to do it first, everyone was laughing at us, they said it would never make it to Kerry, but we never had an inch of bother with it," said Teddy.
"I restored it in a very short space of time. When I heard that it was for the Marie Keating Foundation, I was determined to have it ready. Cancer affects everyone's family - we lost our own mother to the disease in 2004.
"There was a big panic to get it ready; we turned tractor around in five and a half weeks, from the day it was lying in the hedge until the day we set out for Killarney.
"It was lying out in the back of a hedge for 31 years. We had to rebuild the whole tractor, the engine, the gearbox. It was lying under trees and was just in very bad condition, everything was seized up inside of it.
"Paul Curran helped me, we did our daytime job every day and Paul came to me every evening and we worked here until 12 or 1 o clock every night until it was done. It looked the part in the end."
Teddy and his brother James collect David Brown tractors as a hobby and their interest in the model goes back to memories from childhood, as he explains:
"There were only 3,000 models of this red David Brown 880 manufactured worldwide and there was believed to be only 200 in Ireland, and about 30 or 40 in the country today.
"My father would have bought them brand new, and we would have worked them when we were children.
"I left school at 10 years of age, and I started driving tractors - that's the way it was at that time.
"Myself and my brother James collect David Browns but we couldn't get our hands on one of these. We eventually found one from a man we buy parts from in Wexford.
"There was plenty of David Brown 880s made. They were four-cylinder, this is a three-cylinder one, they were only made for nine months in 1965.
"We are used to doing them, we work on them all of the time, we know David Browns inside out, we knew it was going to be a big task, but we were determined to finish it, and we said we'd push forward.
"Usually, we'd do them over a year, year and a half, to restore, but we said we'd do this one quickly for the run.
"My wife Tina didn't see me much for a few weeks!
"It was brilliant, and it never gave an ounce of bother the whole way to Kerry.
"The tractor is now registered in my four-year-old daughter, Mya's, name so it's her tractor now.
"She was out most of the time rooting at it with me."