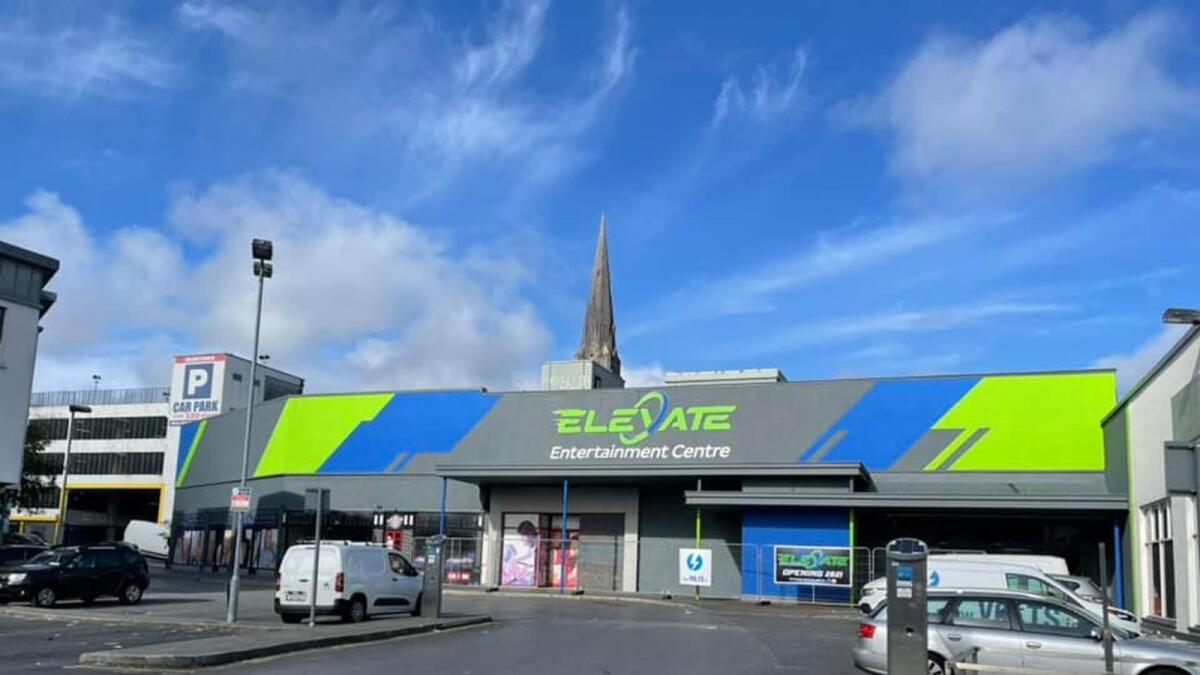 Athlone's new entertainment centre set to open this week
Athlone could well become the fun capital of Ireland in the future with the opening this Friday (December 3) of a new €2.5m entertainment centre in Irishtown.
Amid huge excitement and anticipation from the public in Athlone and across the region, Elevate Entertainment Centre, located in the former Texas Centre, opens for business following an extensive redevelopment of the premises.
Already full on the first day and with bookings flying in for the coming weeks, the main man behind the venture Colm Wright, admitted he is "nervous and stressed" with just days to go.
The centre will be home to the country's first electric go karting track, something he's hugely excited about, saying that pit lane is like nothing else out there, and the power and torque on offer with the karts is amazing.
He is looking forward to seeing the public reaction to new activities like axe throwing, something he previously described as "as like throwing darts with an axe", along with the air soft shooting range and arcades.
Like lots of businesses, he says they have had huge difficulties sourcing supplies and getting deliveries, even on items ordered as far as back as early summer.
As a result the VR (Virtual Reality) centre won't be opening on Friday, because they are waiting on computers to arrive, however, he promised it will be up and running before Christmas. There is also a slight delay with the PlayStation 5 room, which will open next week once the equipment arrives. The Laser Tag will open the week after next.
While he concedes it will be a "year-long project to get it fully functional", Colm is vowing to add new features regularly in a bid to ensure the centre stays at the top of its game.
"There is nothing like this on the island of Ireland and even at a stretch in the UK, there is only one that comes close to what I'm doing here. It's very positive. I've just been so lucky to get this building," points out Colm, who believes this centre will become a huge draw for locals and visitors alike.
He is paying tribute to the people of Athlone for their "incredible positivity" towards the project and says he cannot thank everyone enough for their messages of support, and to the many who have helped to get the project off the ground. While he was hoping to open the roller disco in the first phase, Colm, says the only insurance quote they could source came in at half a million euro with an excess of €250,000.
"We're going to look at it again in the New Year. It's a non-runner at the moment. You can't pay that," he says, adding that he is not giving up on it though, given the facility is ready to go and will see if they can get other insurers.
Once fully operational, Colm expects the centre to employ up to 40 people, but for the opening, it will be closer to 20.
There will be an age limit of over 12s for the go-karting and axe throwing.