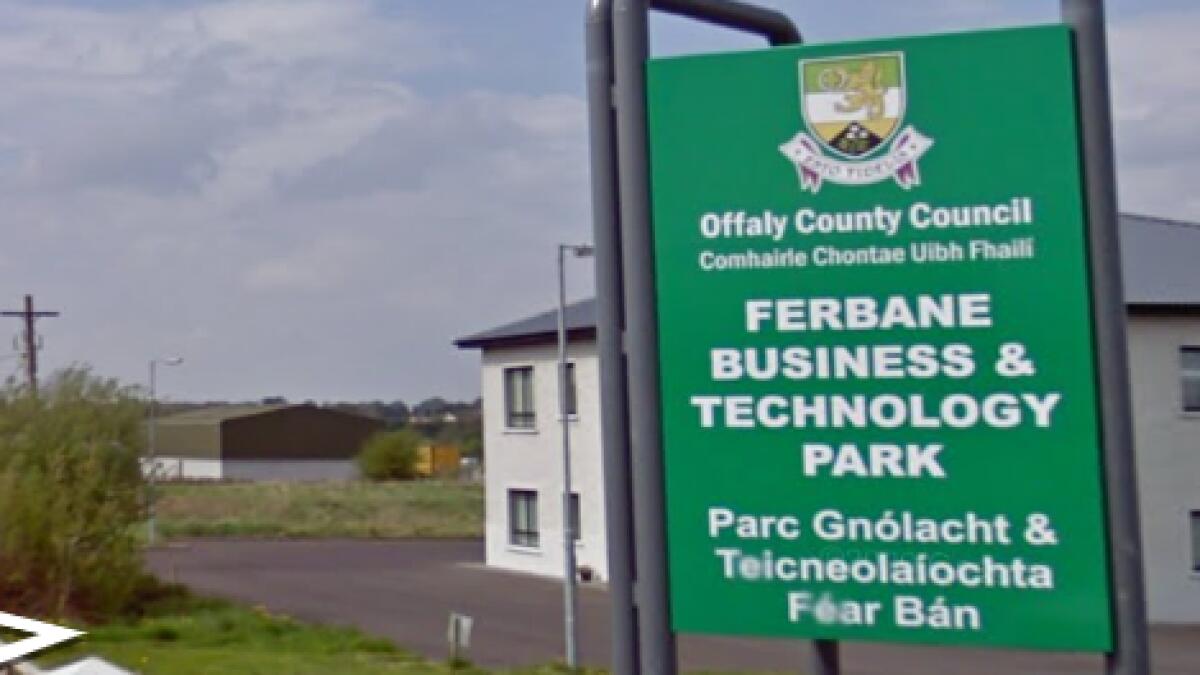 Verdict due on Ferbane furniture assembly facility plan
Offaly County Council is expected to announce a decision early next week on plans by an Athlone-based company to set up a furniture assembly facility in Ferbane.
Tom and Sarah Curley of Home Suite Home, located in Monksland, purchased two sites, numbers 25 and 26, in Ferbane Business and Technology Park in 2020 with a view to developing a "custom-built" facility for manufacturing furniture.
The disposal of the sites to Home Suite Home, for €50,000, was approved at a meeting of Offaly County Council on October 19, 2020.
Details provided to councillors prior to the sale of the sites going through, stated that Tom and Sarah Curley owned the Home Suite Home furniture retail business, at Westpoint Retail Park in Athlone, and that they had found furniture "increasingly difficult to source" due to the Covid-19 pandemic.
"They have decided that the only way they can continue to successfully grow their business is for them to be self-sufficient and to commence manufacturing their own furniture in a custom-built industrial unit in Ferbane. A number of new jobs will be created as a result of this new business," the Offaly councillors were told back in October 2020.
Then in May of last year, Tom and Sarah Curley submitted a proposal to the local authority seeking approval to construct a commercial/light industrial building for furniture assembly/storage, including a car park at numbers 25 and 26, in Ferbane Business and Technology Park .
Further information was subsequently sought on a range of issues from the boundary, landscaping, signage, car parking, surface water and lighting design.
The extra data was supplied by the applicants in mid-December before another clarification was sought, and with that now finalised, a final verdict is expected by Thursday next, January 20.