Poetry and music helps launch Hazel Triskele project at Coosan Point
Previous
Next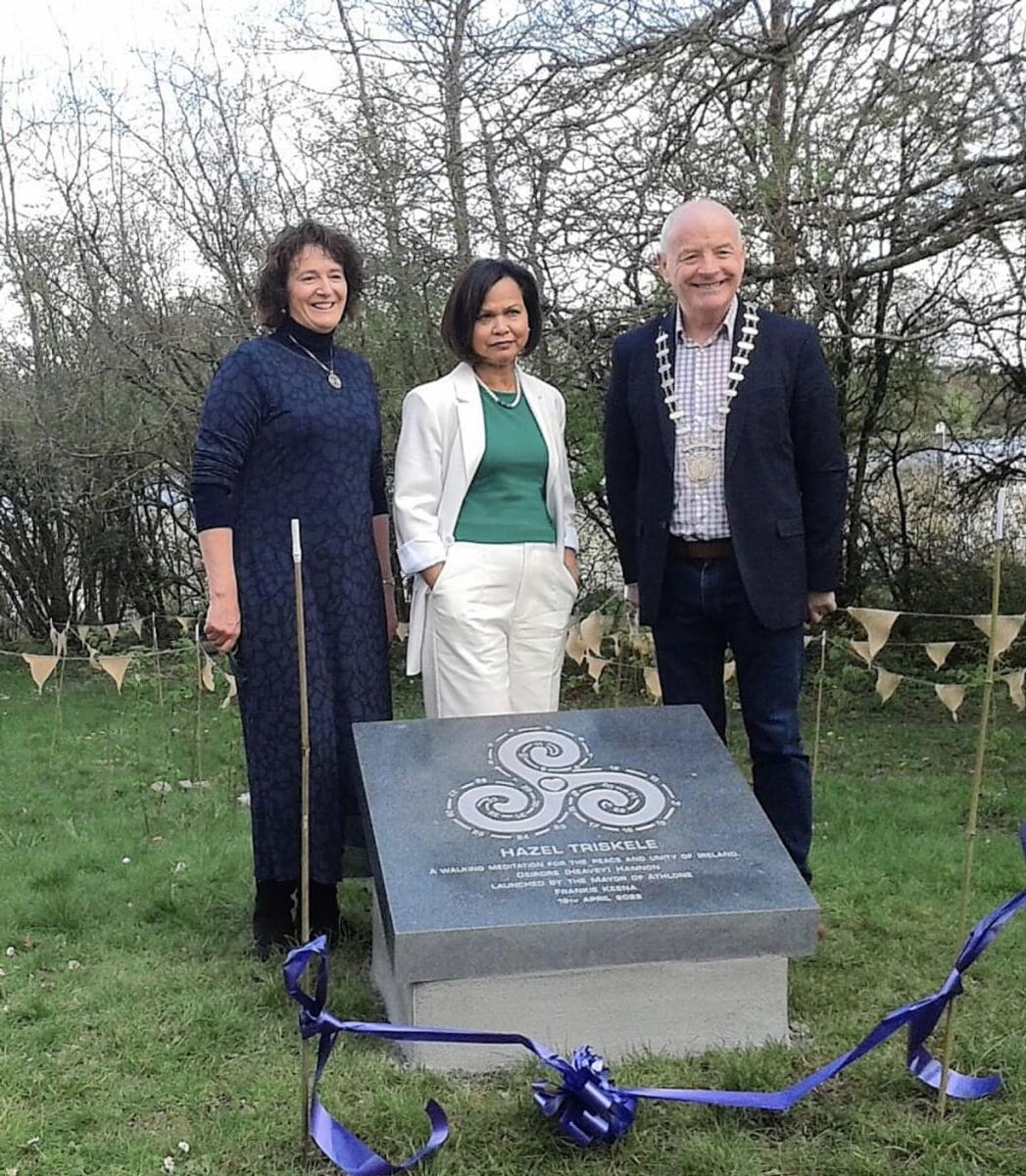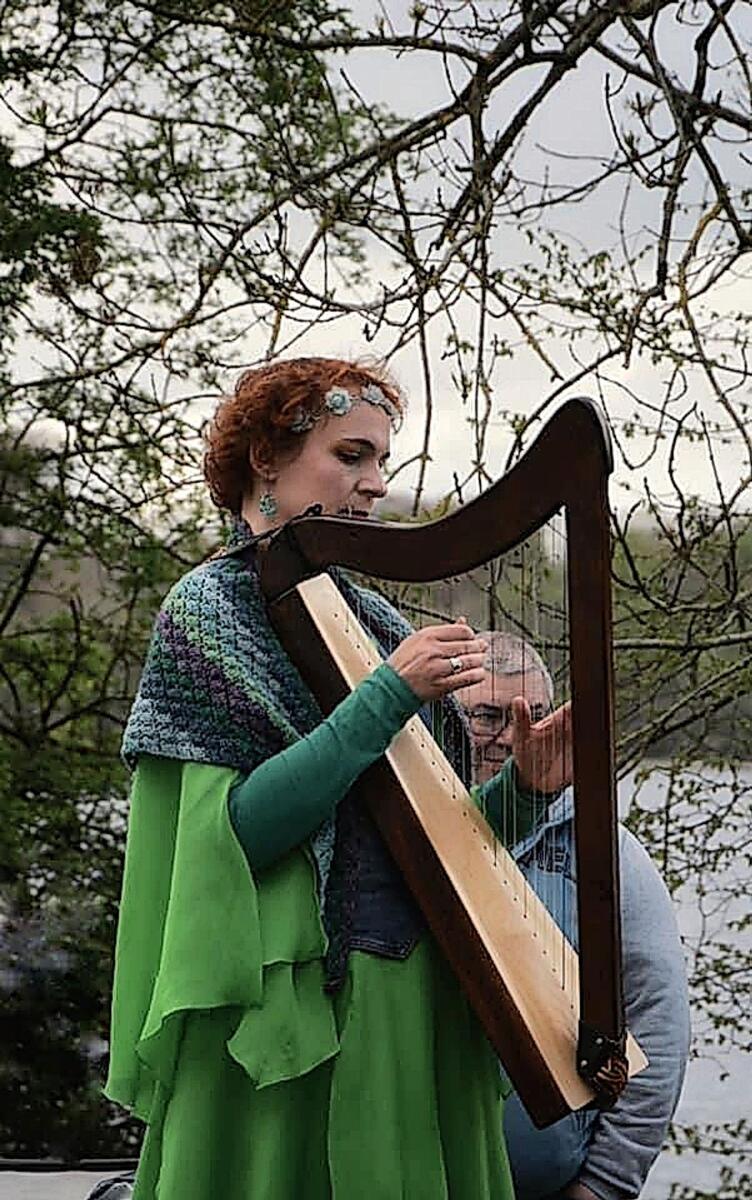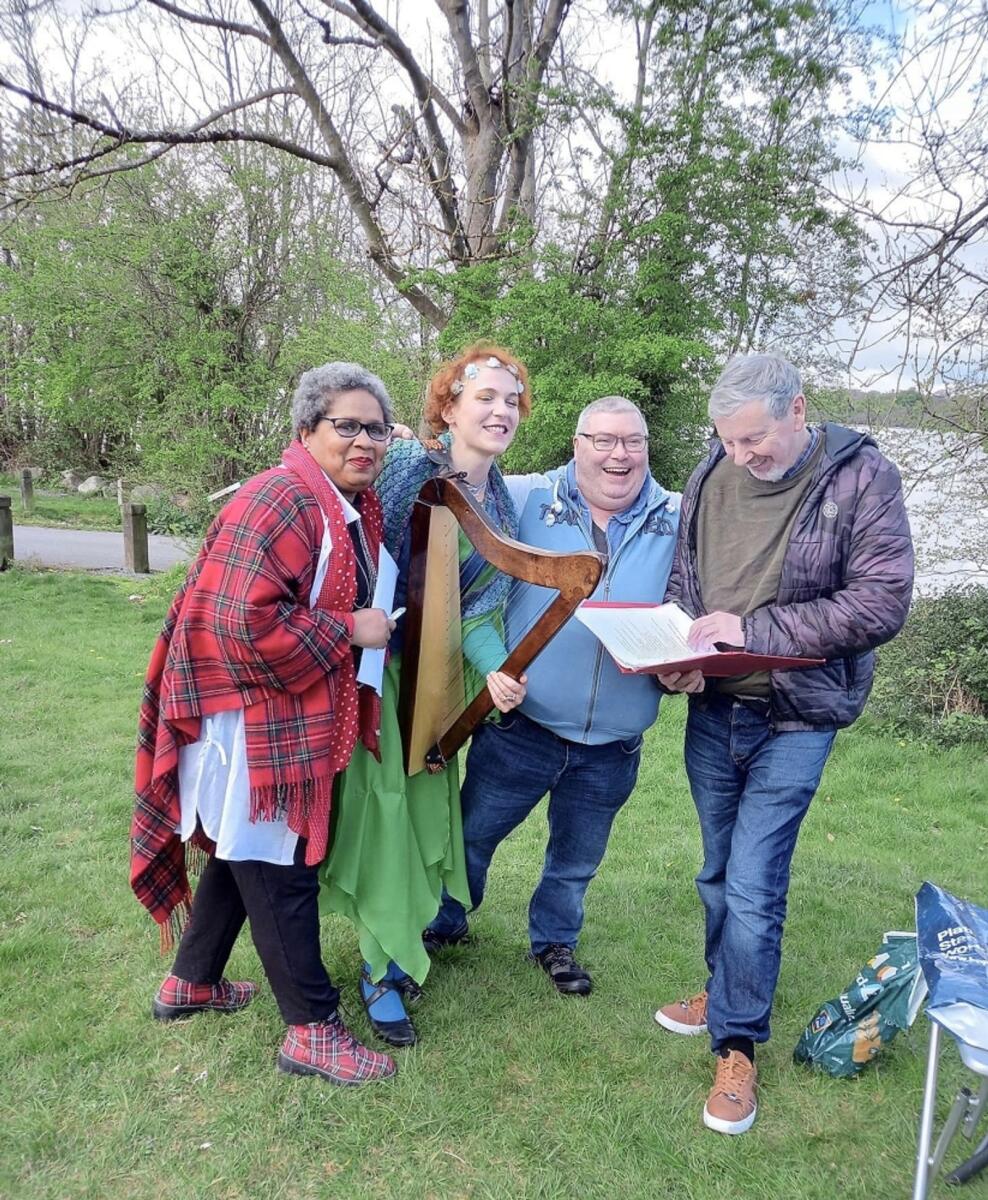 A special ceremony to mark the planting of hazel trees at Coosan Point took place recently.
The event is part of the nationwide 'Hazel Triskele' initiative developed by Deirdre Hannon, and which involves the planting of 33 hazel and a single birch tree in each site.
Westmeath County Council cathaoirleach Cllr Frankie Keena launched the 'Hazel Triskele' at Coosan Point. This Hazel Triskele, the planting of hazel was initiated by Deirdre Hannon and the Athlone event was organised by local writer and poet Amy Barry.
Despite the unpredictable April weather, a huge crowd attended armed with umbrellas. The audience were thrilled to hear a beautiful reading from Westmeath County Council cathaoirleach Cllr Frankie Keena of a poem crafted by Amy in tribute to Deirdre.
Deirdre started the project in November 2020 and by March 2021 Deirdre had planted one 'Triskele' in each of the thirty-two counties. Currently there are Hazel Triskeles on 60 sites around Ireland.
Each planting follows the spiral shape of a triskele and comprises 33 hazel trees with a birch tree in the centre.
The hazel trees represents 'peace' and the birch tree 'new beginnings'.
Poets celebrating the launch in Athlone included Frances Browner, Daniel Wade, Rachael Stanley from Dublin, Sophie Clarke from Offaly, Sheila Fitzpatrick from Limerick, Brian McLoughlin, Margaret Kiernan from Mullingar, Edward Durand from Sligo. Local poets were Margaret Franklin, Patricia O'Connor, Eugene McGivern.
Musicians, Justyna Kosmulska, Angela Bannon and Kilian Kennedy happily performed in the rain. Everyone sang along when Angela crooned Brendan Shine's hit number 'Where the three counties meet,' in this apt setting of Lough Ree.
Deirdre is hopeful to plant a Hazel Triskele on at least one of the sacred sites in the five Ancient provinces of Ireland; Uisneach (Midhe) the centre, Navan Fort/Emain Macha (Ulster), Grange Stone Circle (Munster), Glendalough (Leinster), Rathcroghan (Connaught).
Deirdre received great support for the hazel planting locally with Brendan McEnroe donating a stone plaque for the launch.