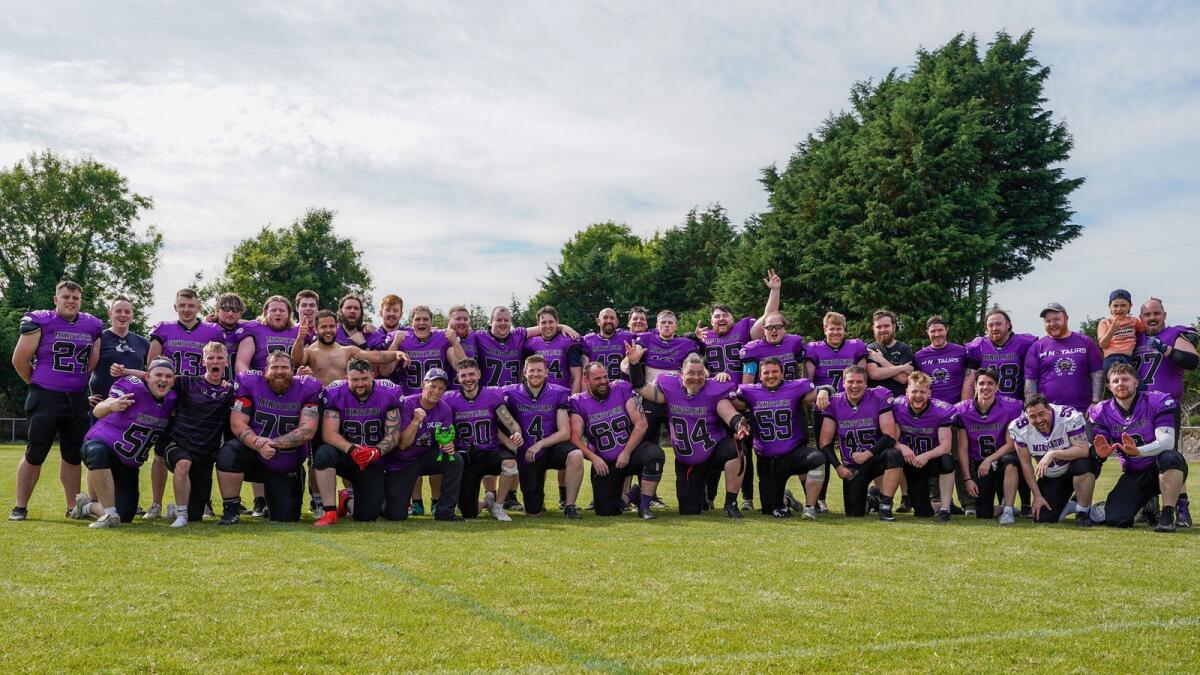 Westmeath Minotaurs set for championship game
Westmeath Minotaurs American Football Club are set to make their second Bowl appearance in a row having won last week's semi-final. The Minotaurs will now play University of Limerick Vikings in the Belfast decider on July 31.
Last week's semi-final versus the Donegal/Derry Vipers was never in doubt as the Minotaurs finished the day with a score of 41-6. The Minotaurs started scoring early with two touchdowns from backs Andrew Paton and Jay Bruton. The half ended with an outstanding interception from safety Niall Folan on the goal-line to foil the Vipers 2-point conversion.
The second half opened with a pick-six from Peter Dempsey leaving him on a record eight interceptions so far this season. The Minotaurs followed again with a second couplet of touchdowns from running backs Andrew Paton and Rafa Monteiro. Niall Folan drove in the final nail with another pick-six to finish off the scoring. Kicker Jay Bruton was in fine form again making 5/6 PATs.