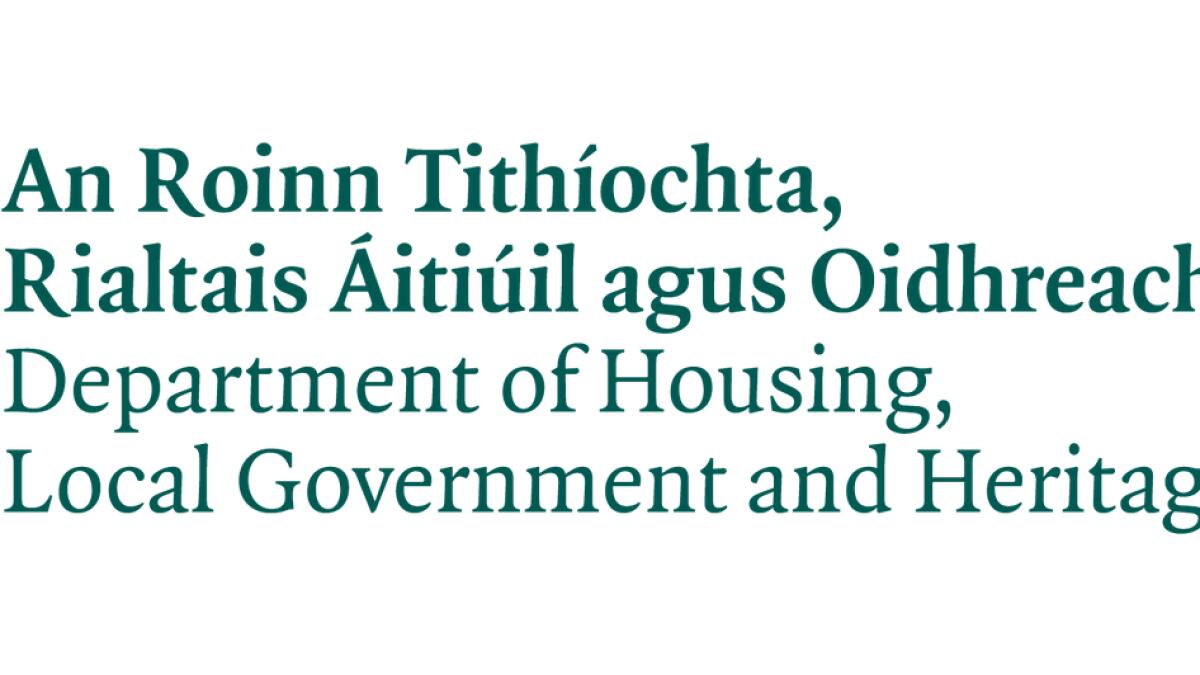 Over €60,000 awarded in funding to local biodiversity projects
Over €60,000 has been granted to support Westmeath Biodiversity projects under the Local Biodiversity Action Fund (LBAF.)
Over €12,00 has been allocated to Surveying and raising awareness of Wetland Sites in Westmeath. Following on from Phase One desktop survey completed with funding from NBAP in 2019, and initial field survey of 12 sites in 2020, further field surveys will be carried out on sites of county value and those sites identified as 'indicative' in 2021 and 2022.
Over €4,000 has been set aside to help implement practical conservation initiatives to protect Barn Owls to help secure the future of Barn Owl populations. They hope to improve the status of Barn Owls, provide practical conservation guidance through a series of high-quality videos on; nest boxes, managing and creating habitat, and rodenticide use.
Funding of over €5,000 will go towards a radio campaign that will include a full schedule of the nine infomercials running one per week as appropriate to the time of year. There will be specific messaging around Biodiversity Week also.
Over €3,000 has been granted to a project across nine local authorities which focuses on the Quagga mussel, a high impact aquatic invasive alien species discovered in the Shannon in 2021 and aims to address several key knowledge gaps. The quagga mussel will outcompete the zebra mussel, establish higher biomass even on soft sediments to a depth far beyond 34m, effect the filtering rates of our lake and river water and threatens the provision of water as it will affect abstraction.
Almost €1,000 has been allocated to the Old Rail Trail Greenway: In 2018 NBAP funded site survey and a report outlining recommendations to enhance the greenway for Pollinators and Biodiversity. They intend to build on that Plan by engaging an Ecologist to develop projects to enhance Biodiversity at 4 specific locations on the Greenway. An Ecologist will undertake a site survey and prepare a Biodiversity Management Plan for Council lands at Ranelagh (c. 2 ha, south of Lough Ree SAC, SPA and north of the River Shannon Callows SAC, SPA).
Meanwhile, in Roscommon almost €19,000 will go towards treatment of Japanese Knotweed in site across the county.
Roscommon County Council will receive €7,990 to carry out the following Actions for Pollinators:
- Support the Scientific Assessment of Alternatives to herbicide Use project led by Kildare County Council
- Support the National Tidy Towns Pollinator Awards
- Provision of ecological advice and publicity materials to support biodiversity awareness and enhancement and support Roscommon County Council in delivering on 'Council Actions to Help Pollinators'
- Support the South Roscommon Karst Farmers Group 'Back to Nature' Lecture Series.
Finally, funding of €8,245 will be provided to County Action for Swifts. The aim of the project is to implement recommendations from the County Roscommon Swift Survey 2020. Action Points are:
-- Community liaison and local group buy-in such as through a webinar for local communities, a video, and provision of follow on support to local communities.
-- Nestbox & caller system Installation (estimate 5 sites x per county – boxes and callers) and identified sites in the county.
Malcolm Noonan T.D., Minister for Heritage and Electoral Reform, today announced over €1.4 million in funding for Local Authorities to carry out these biodiversity projects.
Since it was launched in 2018, a total of almost €4m has been granted to local authorities through the LBAF to carry out projects in support of the National Biodiversity Action Plan 2017-2021 (NBAP).
Minister Noonan said: "We know that communities are at the heart of biodiversity action and that's why I'm so thrilled to see this fund continue to grow and increase its impact all across the country. This year, we've funded 128 projects across all 31 Local Authorities, this will have real, tangible impact for nature and it couldn't come at a more crucial time. What's more, the successful projects are all contributing to the implementation of the National Biodiversity Action Plan and helping to advance our shared vision for nature. The new NBAP is currently out for public consultation, so it's a great opportunity for people to have their say and help shape the future for biodiversity in Ireland."
Engagement with communities and local authorities is crucial to the implementation of the NBAP. The LBAF scheme represents a commitment to support implementation of the plan at community, county and regional level, and recognises the importance of the work carried out by local authorities through their biodiversity and heritage officers. All 31 local authorities applied for and will receive funding this year, with a total of 128 projects approved, covering a range of biodiversity related activities, including invasive alien species control, dune restoration, wetland surveys and biodiversity awareness and training.
The public consultation for Ireland's 4th National Biodiversity Action Plan launched on September 1 and submissions are invited through www.gov.ie/biodiversityplan. The public consultation will close on Wednesday, November 9 and the 4th NBAP will be published in early 2023.