New album, tour and documentary for Foster and Allen
Foster and Allen are set to release a new album 'We'll Meet Again', bringing their album releases to 55, in their 47 year career together.
Featuring 14 songs, 'We'll Meet Again' will be released worldwide on Friday October 7 through Demon Music Group, on CD, vinyl and digital.
Their last new album release was back in 2015 and this new record is very aptly named, after the few difficult years that everyone has experienced during the pandemic, particularly the music industry and touring artists.
Foster and Allen will be supporting the album release with a UK Tour in October and November, followed by an Irish tour after Christmas, kicking off the New Year in the Greville Arms Hotel on December 27.
Mick and Tony also have a new TV documentary called Lost In Music which will air on RTE One on Thursday October 6 and 13.
During their 47 years together, Foster and Allen have scored five No.1 records and achieved over 20 million sales worldwide.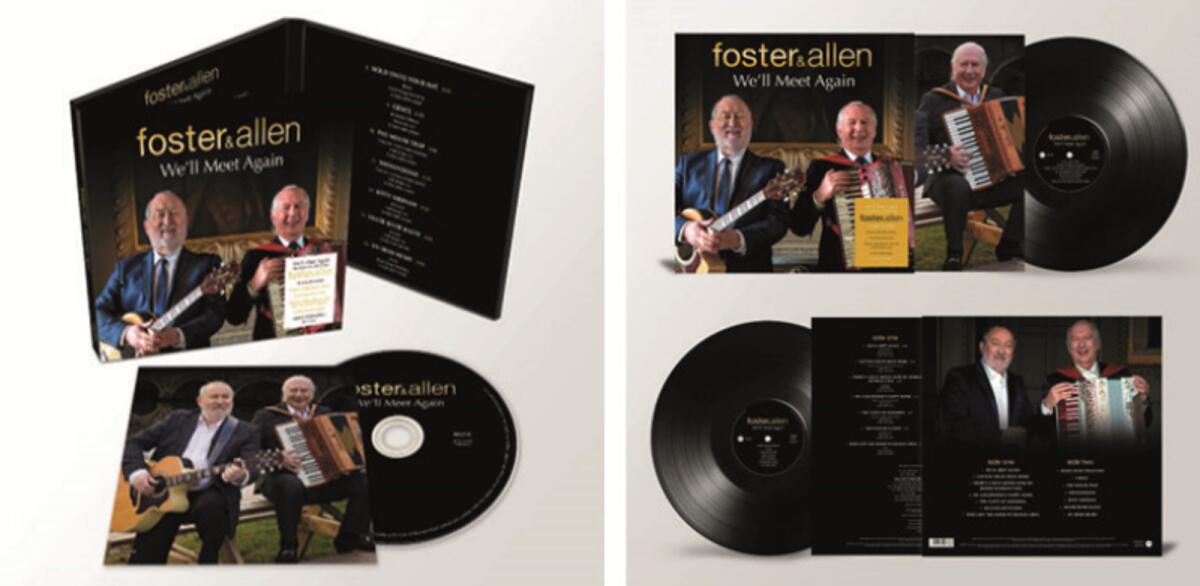 They've done it all and now they have decided to engage with a whole new generation of Irish artists in a new musical adventure to put on the show of a lifetime.
Foster and Allen are pushing their musical boat right out to try something nobody is expecting.
They have decided to stage a live concert performing new interpretations of both old and new songs collaborating with new and emerging artists including chart topping DJ Robbie G and musicians Steo Wall, Toshín, Pádraig Jack, Ailbhe Reddy, Míde Houlihan and Strange Boy.
Exploring rap, soul, and Indie Rock, this is Foster and Allen as nobody has ever heard them before, embracing new musical genres and collaborating with younger, hipper artists to reinvent themselves for a whole new generation.
This two-part music entertainment series follows them as they embark on this musical journey towards a once in a lifetime concert.