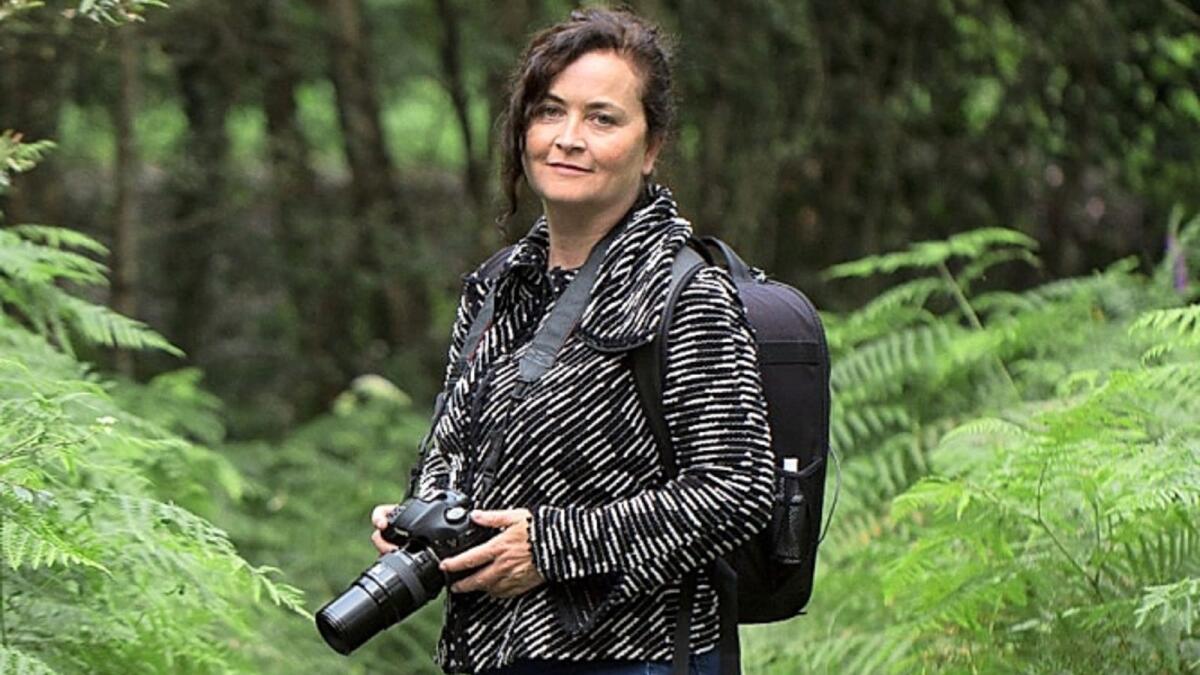 Prominent nature photographer to give talk in local libraries
Previous
Next
Photographer Tina Claffey from Birr will give illustrated talks in Moate and Athlone library respectively this month.
The talk is a 30-minute overview of Tina's stunning macro-photography which examines flora and fauna close up and provides the public with a seasonal journey through the bogs and wetlands of the midlands.
Tina will also be signing copies of her recently published second photography book, 'Portal. The book provides an immersive visual exploration through the realms of unique flora and fauna within Ireland's bogs, wetlands and eskers, revealing the hidden gems that have lived and evolved for millennia.
Tina has been completely fascinated with bogs for the past ten years and was first inspired by geologist John Feehan who showed her the flora and fauna of the bog under a special magnifying glass. "It opened up a whole world to me. I invested in a macro lens. That's when it all started."
Speaking about her beautiful new book, 'Portal' Tina said: Each image has a caption to explain what I'm looking at. It's almost like a diary entry on what I found that day. I'm hoping it'll appeal to anyone who loves nature, people young and old."
The talented photographer concluded: I'm doing what I'm doing to raise awareness about the beauty of bogs."
Tina regularly used to go to the bog with her Dad as a child to cut turf and couldn't understand why he loved it so much. "I never thought of it as a live landscape and that's exactly what it was."
Tina has received many impressive accolades including an honourable mention by the International Photography Awards in the nature book category.
She also has many high-profile fans such as David Attenborough who sent back a letter singing Tina's praises after receiving her photography book and President Michael D. Higgins who has both of Tina's books and one image of a sundew carnivorous plant taken by Tina hanging in Árás an Úachtarán.
Tina's bog photography also features as an insert in a book of poems by Eileen Casey called 'Bogmen First and Last.'
Tina will give a talk in Moate Library on Thursday, October 20, in Athlone Library on Tuesday, October 25 and in Mullingar Library on Tuesday, November 1, all at 6.30pm.