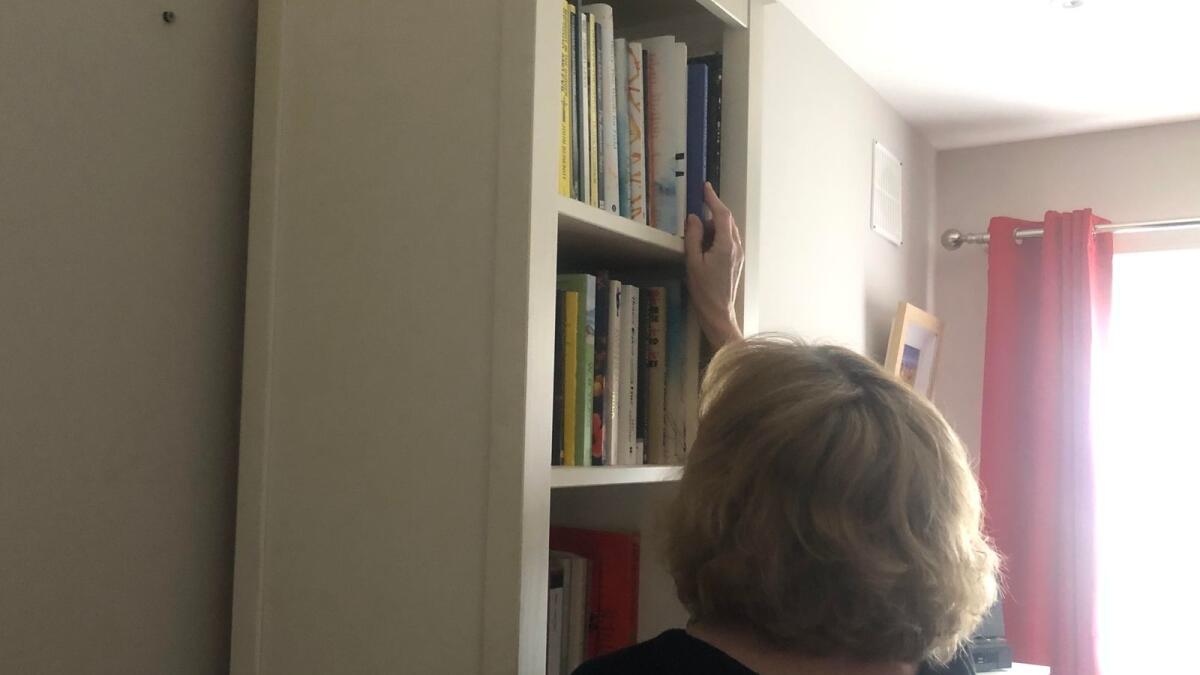 This week: a woman who puts her father's body in the rubbish
This week there's a novel about a woman who throws her father's dead body out with the rubbish, there's one about a mother who is not everything she seems, there's a story of a cleaner turned heroine with a hidden past, and there's a cluster of stories that interconnect and overlap, set in the seaside town of Tramore in County Waterford.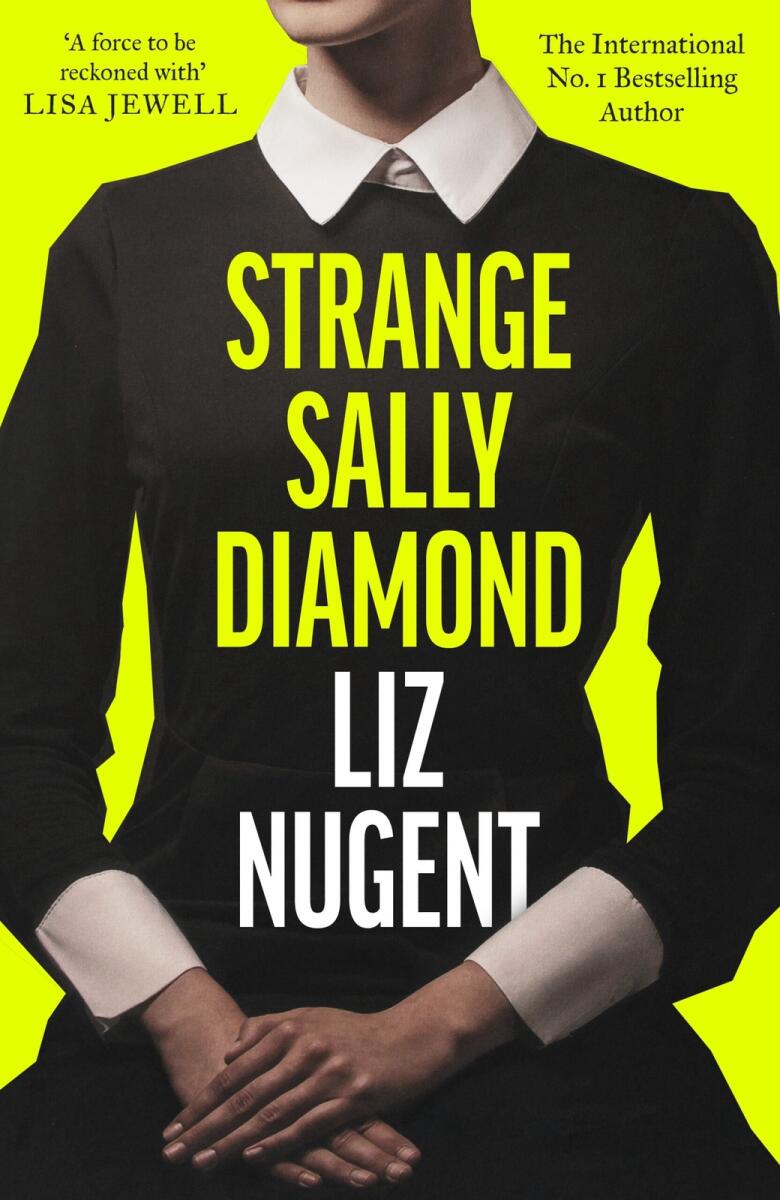 Strange Sally Diamond, Liz Nugent, Penguin, €15.99
Liz Nugent departs from her usual monstrous protagonists here and presents instead a charming but deeply damaged woman who has difficulties in, let's say, reading the room. So much so that when her father in his declining years tells her, tongue-in-cheek, to just put him out with the rubbish after he dies, that's precisely what she does. Sally didn't get the tongue-in-cheek bit. And in attempting to dispose of her father's dead body she brings the wrath of God – or at least the local community and the gardaí – on her head.
Sally may be clueless, but she's as bright as a button. She was adopted at the age of seven and remembers nothing of the years before her adoption. Her parents, a psychiatrist and a GP, have been kindness itself to Sally, though they haven't done such a good job in preparing her for the world beyond her doorstep. They figured she simply wouldn't be able to negotiate life without them.
Now aged 43, with both parents dead, Sally would be utterly lost if not for the intervention of a friend of her mother and one or two other kind souls, intent on normalising Sally as much as they can. All is going well until a battered old toy arrives in the post, one that will trigger some horrific early childhood memories for Sally.
To say more would be to spoil, but this is a highly original novel and although I've enjoyed all of Nugent's works, this is in a class of its own.
The Mother, TM Logan, Zaffre, €12.99
Fans of TM Logan – and they are legion – will be swept away by his latest caper. This novel opens with Heather Vernon sitting incognito in a small church, observing two young boys grieve the loss of their mother. But Helen is their mother. So, who's in the box? That's only the first question in a string of questions. Like, for instance, who killed Heather's MP husband Liam 10 years ago and framed Helen for his murder?
Heather spent 10 years in prison and is out on probation, provided she makes no contact with her sons or Liam's family. She is intent on identifying her husband's killer and discovering their motive. But there are people who know she's free now and need to protect themselves from being exposed.
Heather's life is in danger but that won't stop her. She has to find the killer, she has to clear her name, and most of all she has to reclaim her two children. Along the way she'll be helped by a washed-up journalist who trusts her and a sister-in-law who's unsure. It's heart-stopping stuff and has been hailed as Logan's best thriller yet.
If I Let You Go, Charlotte Levin, Macmillan, €13.99
Janet Brown likes cleanliness and order. In a chaotic world that's mostly out of her control, she at least can control how clean things are. A wipe and a drop of bleach can work wonders. Which is why Janet likes her job as an office cleaner, banishing the stains of the day in relative solitude. Her home life is not quite so happy. Her husband is a coercive controller and Janet knows it. But she figures she deserves a creep like him, after all that's happened in the past. And so, she puts up with him. Until one day she doesn't.
In a brave move, she appears to have rescued a child from certain death in a train crash. But Janet is injured herself and doesn't remember what happened. The story becomes national news. And Janet's confused. How cruel is fate, that she can save a stranger's child but couldn't save her own, 11 years beforehand?
This is a slow-burning noir novel that keeps the reader engaged from the get-go and is so elegantly written it reminded me in parts of the superb Louise Doughty. Levin explores the depths of grief and how it can thwart a fragile life. Throw a lying manipulator into a morass of anguish and misplaced guilt and god knows what you'll end up with. Subtle and nuanced, it's beautifully put together.
The Amusements, Aingeala Flannery, Penguin, €11.99
In a series of chapters narrated by a disparate collection of locals, the reader is presented with the seaside resort of Tramore, a town that according to one local is 'drunk on misery'. But all human life is there. And while some of it is indeed fairly miserable, there are moments of fun, too.
Flannery excels at working that counterpoint of dark and light, comedy in the face of tragedy. There's an unintended murder, never to be discovered. There's the mealy-mouthed local B&B owner, a woman with only bitterness in her veins. There's suicide and grudges held for decades, teenage bitchiness in the extreme, a love of theatre musicals, a seemingly idyllic marriage betrayed, a longing in some characters to be anywhere but here.
Stitched through this random collection of stories is the story of Stella and Helen as we follow them at intervals from secondary school friendship and 'splitting up' through to emigration, marriage and finally a return to their hometown when Stella's (murderous) mother dies, after years of being batshit crazy, in a home for the bewildered. Flannery has been compared with Donal Ryan and Kevin Barry, which is of course commendable, but she has a fresh voice of her own, even if she's trudging along the same ground of small-town, small-minded Ireland. A brilliant debut.
Footnotes
The programme for Galway's Cúirt International Festival next month is now live, so time to get your skates on if you plan to visit. All events and ticket bookings are on cuirt.ie.