Specsavers Athlone celebrates 25th anniversary
The team at Specsavers Athlone marked a hugely significant milestone recently, having served the local community with top-class eye and hearing care for 25 years! Staff at the busy store, located at the front door of Golden Island Shopping Centre, were in celebratory mode on March 18 as they celebrated 25 years in business in Athlone with a big party and a voucher giveaway worth €3,500.
iRadio added to the festive atmosphere with an outside broadcast from the shop. While a lot has changed since the shop first opened in 1998, one thing that is constant is the focus on every customer coming through the door having a top-class experience and leaving happy. "We're proud to provide the best customer service in eyecare and audiology for every budget.
A lot of customers are with us since the early days," said Keith McCallion, a director in Specsavers Athlone since 2009, but with the company since 2004. "The fact is we are locally owned and that is something we're very proud of and it is not always known to the public," he added. Two new directors came on board with Keith to coincide with the big birthday - Kate Kelly, an optometrist from Dysart in South Roscommon, who joined in 2018, and Offaly native Aoife Guinan, who now lives in Moate, a dispensing optician. Aoife actually joined the company back in 2006 as an optical assistant, she was also store manager for several years, and has worked her way up to current role, taking advantage of the opportunity in Specsavers to train and gain professional qualifications.
Previous
Next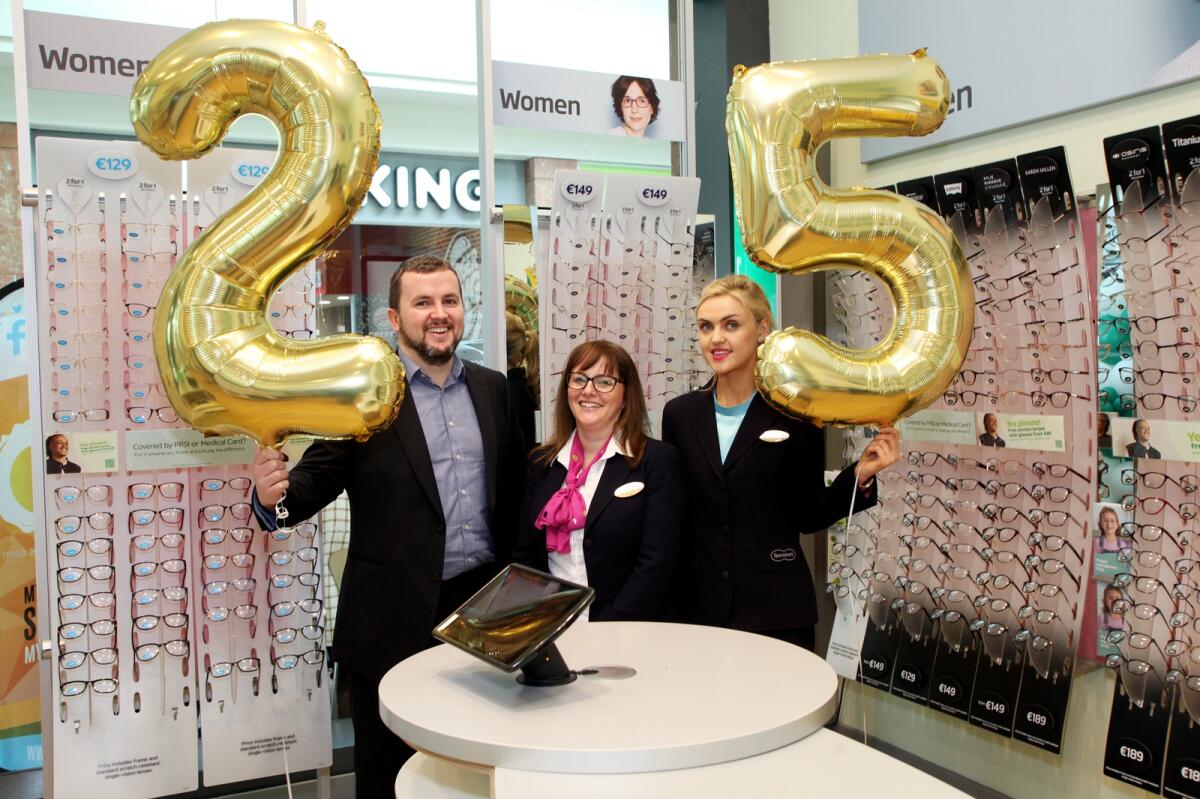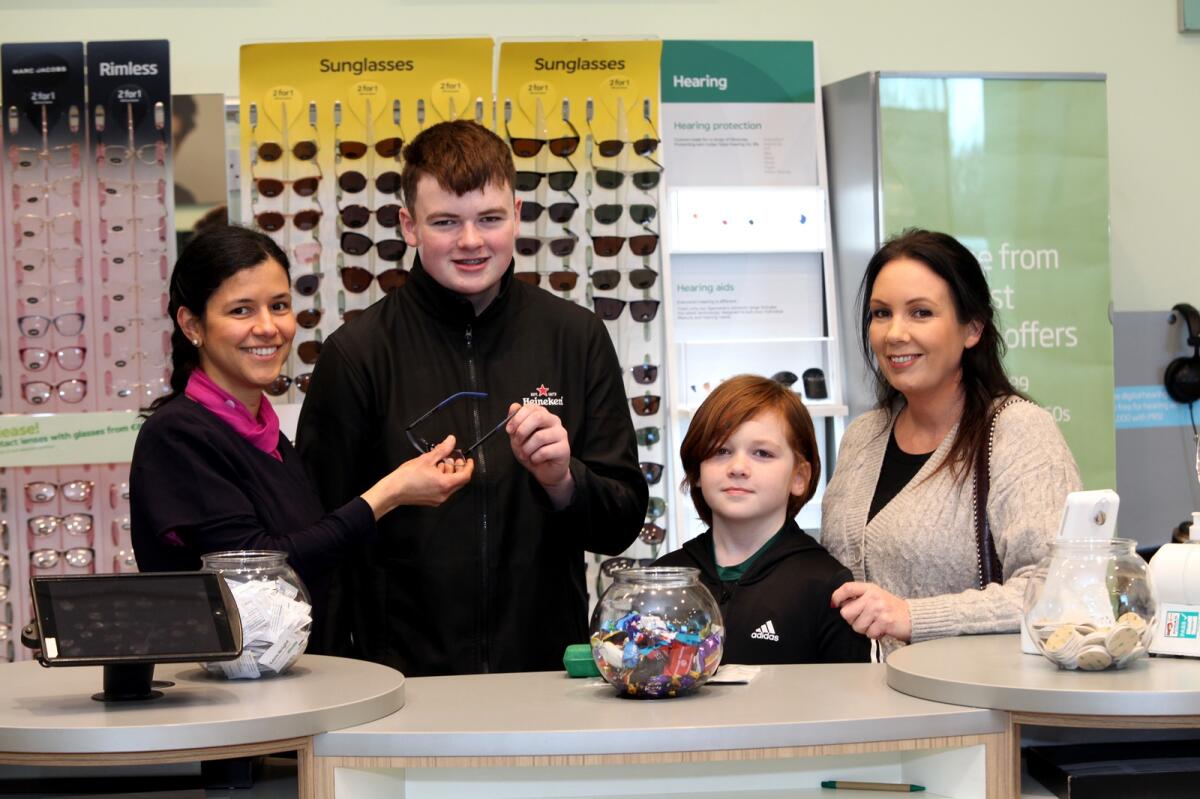 This is something that the company prides itself in offering to all of their team members. "That's the opportunity that Specsavers can give to our staff. You can move up to be a director," explained Keith, a native of Tyrone who lives in Longford. "As an employer we provide lots of development and encourage staff to do as many of the courses as they can so that they are up to speed with all of the top developments." Reflecting on the changes over 25 years of business, Mr McCallion said the store is now double the size of when the outlet first opened, and another big difference is that Specsavers Athlone now employs 25 people, mirroring the growth in business in the intervening years. "Technology has moved on massively since then too.
The newest development for us is an OCT scan of the eye which is a 3-D scan at the back of the eye. "It can pick up signs of eye disease five years before a regular eye test. It's like a hospital grade test," detailed Keith, who pointed out that audiology is another huge part of their business and they boast a very comprehensive selection of the best hearing aid technology available. In essence all of your eye health and hearing needs are catered for right under the one roof in Specsavers Athlone. Among the optical services provided include adult eye tests, cataract post-op care, children's eye care, contact lens services, driving reports for Group 2 licence, learning disabilities eye care, a minor eye condition clinic, prescription safety spectacles and prescription swimming and sports goggles.
From kids to the fashionconscious male and female glasses wearer, to those seeking glasses for work or other lifestyle purposes or contact lens wearers, the team in Specsavers Athlone ensures customers have the best choice to choose from with all the top brands and designers featured in-store. Staff will help you pick out the best frames for you, whatever the budget. In addition to being experts in eye health, Specsavers Athlone also specialises in audiology and hearing services in-store.
You can book your hearing test, avail of their ear wax removal service or get the best advice on the top hearing aids available or see what's available free on the PRSI scheme. Supporting charity endeavours is also an important part of life in Specsavers Athlone, and this November directors Keith McCallion and Kate Kelly will travel at their own cost with The Hope Foundation to Kolkata, India to carry out free eye tests in the impoverished city of over 14 million people. In the run-up to that date, the store will hold a number of fundraisers for the charity which is dedicated to improving the life of street and slum children.