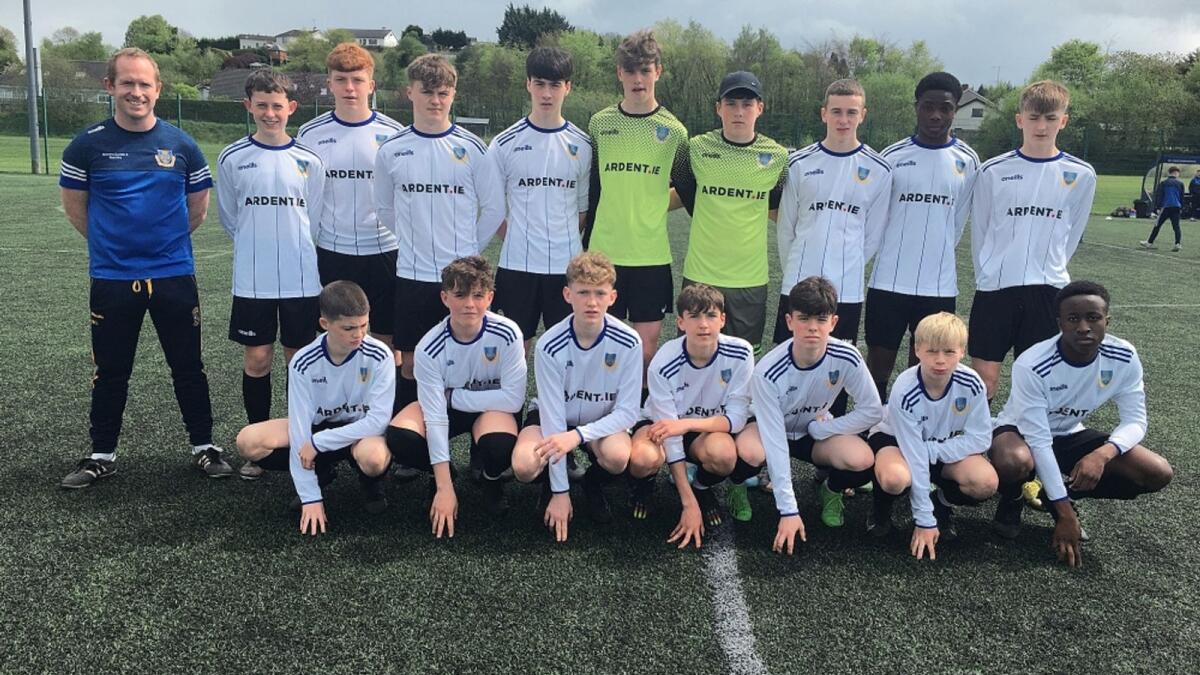 Marist line up All-Ireland final tilt
Athlone's Marist College will be bidding for national glory on Friday when they line out in the FAI Schools Minor Boys National Cup Final (Under 15, Large Schools) final in Limerick.
Remarkably, the final will be 30 years on since the Marist won a similar national soccer title, at U16 level, an achievement that was recently celebrated at a reunion of the victorious 1993 squad.
The Marist team will play Christian Brothers College, Cork in the showpiece final at Fairview Rangers AFC, Limerick on Friday, with a kick off at 1pm.
Martin Grogan's side overcame Carndonagh NS of Donegal last Friday at the same venue in the semi final, thanks to second half goals from Dylan Dennehy and Dan Costello.
It was a significant achievement against a school with an intake of some 1,200 pupils. The Marist had failed to capitalise on some good opportunities in the opening half, against a strong, physical Donegal outfit.
Carndonagh started the second half on the front foot, but a Dylan Dennehy penalty ten minutes into the second half, after Sean Whittaker had been fouled, gave the Athlone side an important advantage.
The crucial second goal midway through the half came from Dan Costello, after the midfielder speared home a low strike from the edge of the box, after good wing work by Diarmuid O'Higgins.
Goalkeeper Jimmy Walshe was forced into producing some good saves late on as the Donegal outfit poured forward in an attempt to rescue the game. However, the Marist held strong and secured their place in Friday's national final.
Manager Martin Grogan paid tribute to his players and said the focus was now on Friday's final. "It would be nice to be able to win it on the 30th anniversary of the previous win," he explained.
A number of the Marist squad are also part of the St Joseph's FC squad facing an SFAI Cup final on Sunday.
Marist College: Jimmy Walshe, Abdul Odusoga, Dylan Dennehy, Gary Staunton, Sam Byrne, Jossi Tica Jose, Dan Costello, William Geraghty, Sean Whittaker, Diarmuid O'Higgins and Sean Keegan. Subs: Thomas Egan, Patrick Collins, Conor Casey, John Timlin and Louie Shine.