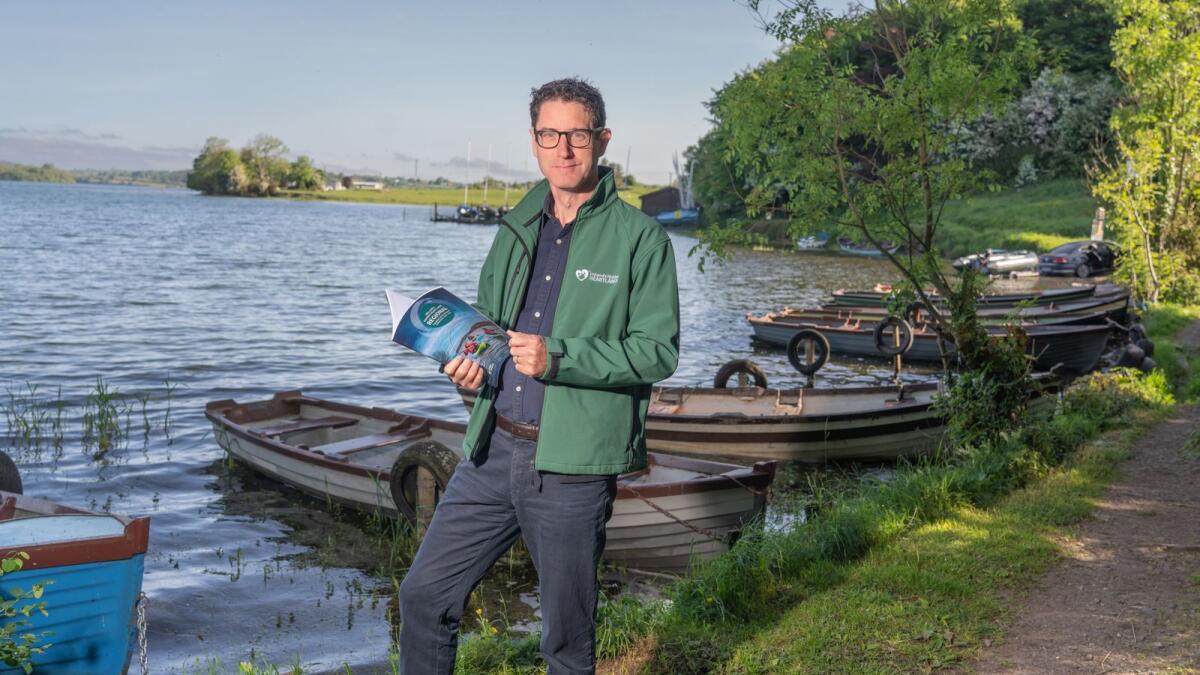 Fáilte Ireland launch new strategy for Ireland's Hidden Heartlands
Fáilte Ireland have launched their Regional Tourism Development Strategy 2023-2027 for Ireland's Hidden Heartlands, to provide a framework for sustainable tourism development in the region.
The new strategy is one of four new that contain a five-year strategic framework for sustainable tourism development in each of Fáilte Ireland's four regional brands – The Wild Atlantic Way, Ireland's Ancient East, Ireland's Hidden Heartlands and Dublin.
By capitalising on the uniqueness of each brand, they set a path for the development of new and enhanced visitor experiences, building greater capacity and capability into the industry, and will provide a strategy for attracting visitors that will stay longer and spend more.
For Ireland's Hidden Heartlands, that means growing tourism revenue at a faster rate in areas that are less visited relative to the more popular destinations nationally over the period of this strategy.
Minister for Tourism, Culture, Arts, Gaeltacht, Sport and Media Catherine Martin TD welcomed the publication of the strategies, which she said would "improve visitors' experiences in destinations in every county in Ireland, supporting tourism and enabling regional economies to thrive".
"With the support of government and my department, the cooperation of local authorities, the tourism industry and local communities, these strategies will play a key role in improving the social, cultural and economic contribution of tourism across Ireland's regions.
"Tourism is a significant economic sector in Ireland, and these strategies will support its development across Fáilte Ireland's regional brands, bringing new attractions and experiences for visitors and creating new opportunities for communities and businesses across the country."
Paddy Mathews, head of Ireland's Hidden Heartlands at Fáilte Ireland, added: "The Ireland's Hidden Heartlands brand has seen huge success since its launch in 2018. We are confident that the region will become one of the leading regenerative tourism destinations in Europe, with nature and communities at its heart.
"We have devised the Ireland's Hidden Heartlands Regional Tourism Development Strategy as a pathway for further success. It will ensure the primary focus over the next five years is on sustainability, so the socio-economic benefits of tourism are seen and felt in communities and businesses across the region.
"Most importantly, it will focus on decarbonising the tourism sector and in doing so help protect our environment for future generations."
The Regional Tourism Development Strategies will be activated across every region through a series of local area action plans, referred to as Destination and Experience Development Plans (DEDPs).
Over the course of the strategy, in addition to the existing DEDP for Lough Derg, Fáilte Ireland will prepare a further four DEDPs across the Ireland's Hidden Heartlands region.
Fáilte Ireland's commitment is for every part of the country to have a detailed tourism development action plan created in partnership with local stakeholders.
Fáilte Ireland was recently appointed as a Sustainable Development Goal (SDG) Champion. The United Nations Sustainable Development Goals will inform the ongoing implementation of Fáilte Ireland's 4 new Regional Tourism Development Strategies.
• Follow Fáilte Ireland on Twitter @Failte_Ireland and LinkedIn Fáilte Ireland