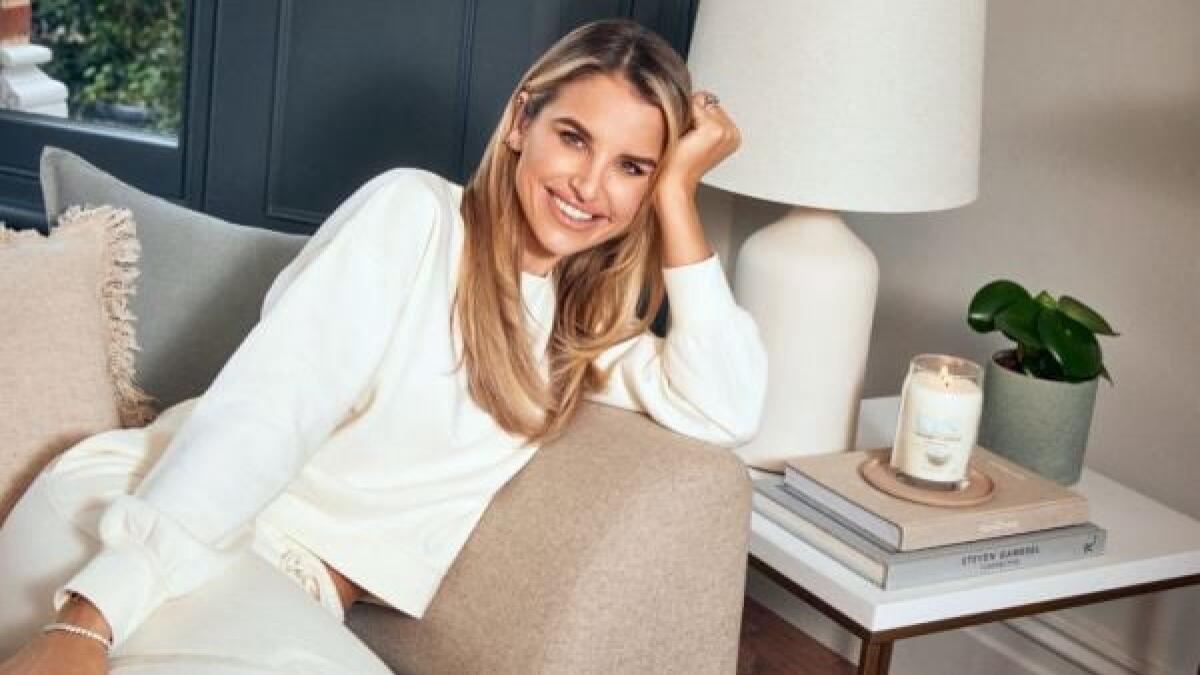 Vogue Williams on her Mother's Day wish, and why reading and running are her top forms of self-care
By Abi Jackson, PA
All Vogue Williams wants to do this Mother's Day is relax with a good book.
The podcast host and media personality, who has three young children with husband Spencer Matthews – Theodore, four, Gigi, two, and baby Otto, who turns one next month – told the PA news agency: "It's Mother's Day on Sunday and all I want to do is go downstairs on my own with my book, and have a couple of hours and light some candles and relax.
"That's all I feel like doing, so that's what I'm going to do. That's self-care to me. If I have a bath, I'll always have a glass of milk and a piece of chocolate or something like that and sit in the bath and relax, and again I'll have my book and just chill. My self-care usually involves my book."
As for what she's reading, Williams said: "At the moment, I've gone down an Adam Kay hole [author of This Is Going To Hurt] – it's actually embarrassing, I'm reading his last book at the moment and then I'm having an Adam Kay break. I never read his books before, and now I can't get enough of them.
"I love Colleen Hoover [author of It Starts With Us], and [The Seven Husbands Of] Evelyn Hugo [by Taylor Jenkins Reid] was one of my favourite books, and John Boyne's The Heart's Invisible Furies was amazing. Anything that can rope you in."
The Irish model, 37 – who hosts the popular My Therapist Ghosted Me podcast with her friend and comedian Joanne McNally, as well as Spencer & Vogue with her husband – has just been named as Yankee Candle's first-ever brand ambassador, coinciding with the launch of the new Signature design.
Despite being a big advocate for self-care, she admitted that like lots of people, she has to "force myself into" it sometimes.
"But there are a few things I love doing that will actually relax me," said Williams, who has talked previously about her struggles with anxiety. "And it's not just when I'm unwinding. So if I'm doing my podcast – I find it very relaxing to record my podcast, but I'll always have a candle beside me on my desk and have a really nice set-up, so it's a really relaxing environment to sit and chat to my friend."
Fitness and getting outdoors is also integral for the podcaster when it comes to managing anxiety.
"I love training, that's really good for me. I train almost every day, I love it, but not for long periods – and some days I might just go for a long walk. I just think being outside, being relaxed [is helpful]. That's why I love running so much, because you're not really thinking of anything except trying to get to the end of the run.
"I'm a real advocate for people getting out and getting moving. I don't necessarily think that you should look at training as just to look after your body – of course it's great for your body, but it's so good for your mind. And it's such a nice thing to get into, and once you're into it, you love it.
"So I'm all good with [the anxiety] at the moment," Williams added. "It sort of peeks its head up every so often, but I've got good ways of dealing with it. I find not drinking too much caffeine and not drinking too much alcohol – alcohol is the worst for me.
"I do still love going out the odd time, but I tend to knock it on the head for weeks on end. I've always been like that with alcohol, I've never really drank very often, but I find that really can make you feel quite anxious."
To find out more about Yankee Candles® Signature ambassador Vogue Williams or the new Signature design, visit