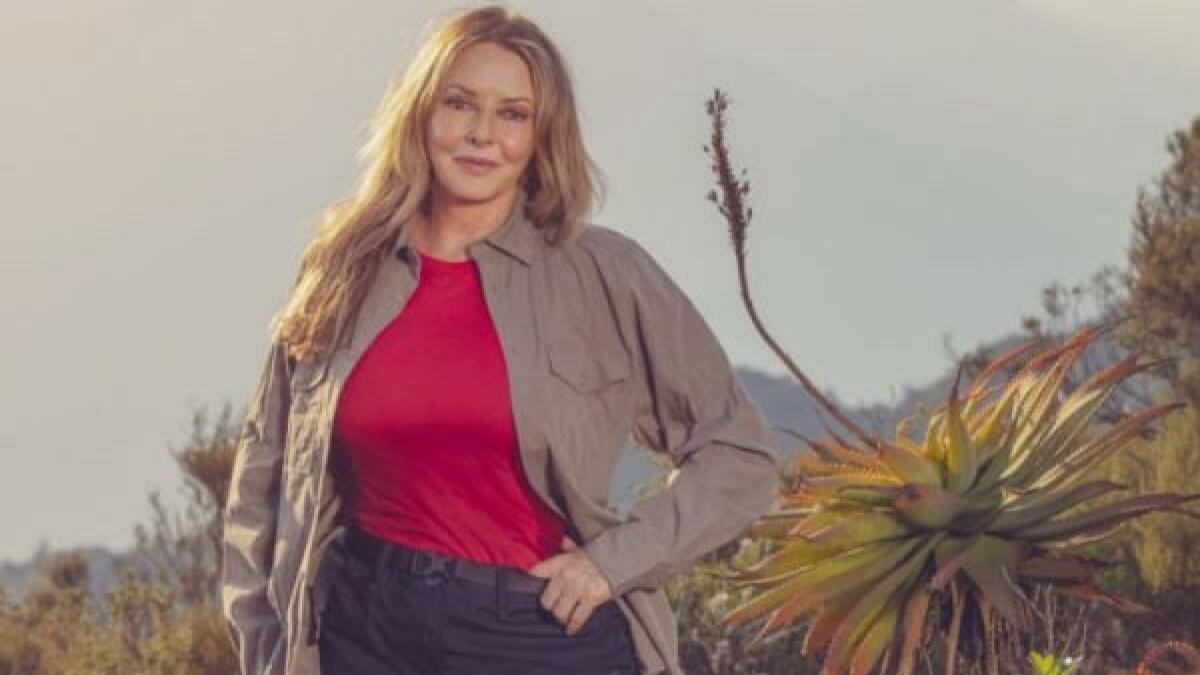 Carol Vorderman says she was 'traumatised' by I'm A Celebrity… tank trial
By Mike Bedigan, PA Los Angeles Correspondent
Carol Vorderman says she was "traumatised" during a trial on ITV reality show I'm A Celebrity… South Africa.
The former Countdown star, 62, said the ordeal had been "even worse than it looked on TV" and made her feel "really vulnerable".
Vorderman was eliminated from the all-star spin-off show on Thursday, along with former royal butler Paul Burrell.
During her time in South Africa she participated in a challenge during which she had to swim through tanks of water, which contained various creatures, to win stars for her camp mates.
She was unable to complete the challenge.
Vorderman told The Sun: "I was traumatised and my body went into shock afterwards.
"For me, it was even worse than it looked on TV. My two big fears are drowning and being trapped, so it combined the two.
"You saw a few tears on TV but it was like proper 'from the belly' emotion. It was just like this massive trauma, really. So I was quiet for a few days after that."
She added: "This was the first time something got to me like this. It made me feel really vulnerable for the first time."
In a post-show interview Vorderman admitted she "kept reliving" the trial in the tanks.
"If I had to do that again today, I wouldn't go into that third tank," she said.
"When we were on our way back to camp, I could feel the emotions building up in me. I must admit, it knocked me for a couple of days."
Vorderman first appeared on I'm A Celebrity… Get Me Out Of Here! in 2016.
She said the trials on the South African edition of the show had been "a lot tougher" than those in the Australian jungle and the experience had been "slightly more intense" but "wonderful".